Meet the DJ and the trumpet player who brought vinyl pressing back to north Dublin
Donagh Molloy and Hugh Scully revived the dying craft in Ireland as spinning the black circle is back in vogue.
AN INDUSTRIAL ESTATE backing onto the Tolka Valley in north Dublin may not seem the most likely spot for a musical pilgrimage, yet every once in a while one of Ireland's most promising acts will rock up to a warehouse in Glasnevin.
It is here that they can fulfil a right of passage: hearing their record, pressed on vinyl, spin for the very first time.
Getting that record pressed in Ireland would not have been possible a few years ago, as vinyl production was becoming something of a lost craft. Yet Hugh Scully and Donagh Molloy, both veterans of the music trade, spotted an opportunity and brought it back to Ireland when Dublin Vinyl opened its manufacturing plant last year.
Vinyl is very much back in vogue; rising demand for records saw vinyl sales hitting their highest in 30 years in the US last year, as the streaming generation gets a taste for physical products.
"I don't think anyone ever had the same emotional attachment to CDs as to records, that is why it has stood the test of time," Molloy, who is the company's operations manager, says.
Some of it may be nostalgia, some if it could be the instagrammable artwork, but appreciation of vinyl is still growing.
Dublin Vinyl hasn't just courted Irish indie acts – the company is also working with some of the world's top record labels and has seen plenty of appetite for its new direct-to-fan services.
Vinyl's reprise a few years back caught the industry on the hop, creating bottlenecks as the few plants still running struggled to keep up with demand. With record companies getting frustrated with long wait times, Scully and Molly stepped in.
"When vinyl presses started booming again there were only 40 to 50 plants around the world. They were maxed out," managing director Scully says.
About €1.2 million has been invested in the business to date, mainly through a combination of angel investors and the Employment Investment Incentive Scheme (EIIS).
Dublin Vinyl is also currently in the process of raising around €400,000 in investment through crowdfunding platform Seedrs as it expands internationally.
With eight full-time staff and four par-time, the company can currently produce up to 20,000 records a week on its two presses, but the startup intends to ramp that up as it plans to add capacity over the next few months. Dublin Vinyl is forecasting revenues of around €1 million this year, which it hopes will rise towards €5 million next year.
"The whole music industry has changed, it is all streaming and the major (labels) are generating millions a day in streaming. People wanted something tangible again. They have access to millions of songs but they actually want a collection. It has been estimated that about 45% of people are listening online before they are purchasing a vinyl record," Scully says.
Source: Brendan Duffy
Industry nous
The Dublin Vinyl founders met around five or six years ago. By then Scully's DJ residencies had evolved into a marketing agency specialising in music sponsorship and he hired Molloy for a gig.
"It was for Havana Club, I was a professional trumpeter for years and Hugh caught me at the tail end of that. He hired me to play trumpet along with a DJ, with good looking lads and ladies giving out free cocktails," Molloy says.
While the duo worked away on different projects, Scully began doing plenty of research on the vinyl market.
"I had stopped DJing but was always keeping an eye on the vinyl industry and seeing the growth and the limited capacity that was available out there, talking to labels about the headaches that they were having," Scully says.
There are still less than 60 pressing plants globally, with plenty of them at full capacity and some operating outdated machines.
With demand rising, for the first time since 1980 new vinyl pressing machines are being produced by a company based in Toronto.
Scully, who began his career in music as a DJ in the house music scene hit Dublin in the early 90s, knew one of the Canadian manufacturers from his DJ days and spotted the opportunity.
A trip to Canada to see the new presses convinced him that there was a viable business opportunity.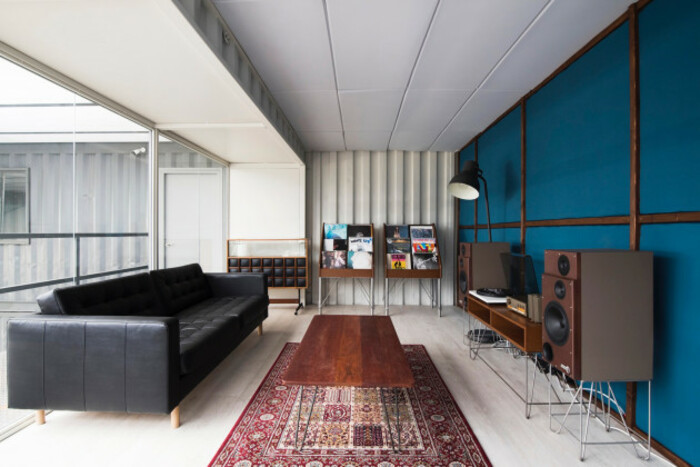 "I came back and started putting a business plan together, putting the numbers together. It made sense, on paper anyway," Scully says with a laugh, before nodding at his business partner.
"I then approached this fella and over a couple of pints and a whiskey convinced him to join me."
Getting an early angel investor from the music industry on board was the first step, allowing the company to put a deposit down on the presses.
Some early investment also helped finance a trip in 2017 to Cannes for Midem, one of the biggest music networking events in the world and place for the duo to get in front of key players from the music ecosystem.
"We did about 120 meetings with record labels. There was a lot of excitement that we had come over. We brewed our own beer, a Dublin Vinyl IPA, with the Porterhouse, that attracted a lot of people in. We built a little bar, had turntables set up," Scully says.
The company managed to do a lot more than please people with pints, however.
"We were very blessed. At Midem we met two international clients in particular, who are still working with us, and as soon as we were ready they started putting orders through," Molloy adds.
Farm to fork
Vinyl's popularity hasn't gone unnoticed by the established production industry, which is keeping Scully and Molloy on their toes.
"The more established plants are now looking going 'who are these young bucks'. That is why we have to be creative," Scully says.
As it looks to increase capacity to produce more records, the company is also expanding its offering to labels, adding services like plugging directly into online stores for fans to work on-demand, as it looks to become a "one-stop shop" for clients.
Dublin Vinyl is also rapidly expanding its own consumer facing business, as it looks to add clients to a record club subscription service, called LovesVinyl, which it rolled out earlier this year.
A US launch is also on the cards while the company believes Japan, where physical sales have stood up, will also be a major market.
"The model has changed quite a bit. When we set out we were very much focused on business to business, we are just reacting quite quickly and because we are a small operation we can adjust very quickly," Scully says.
Dublin Vinyl is also looking at launching its own store, which will be supported by online content and recommendations, in the autumn.
The fact that the company is full of industry veterans – Molloy can still be found playing trumpet in the Foggy Dew on a Sunday night – also lends it an air of authenticity. Molloy also believes the transparency and tractability of the company's records is a selling point.
"People really love that we are sort of farm to fork. People love that the records are pressed in Ireland, but also that it is so traceable and almost everything is done here," he says
Get our Daily Briefing with the morning's most important headlines for innovative Irish businesses.