Dublin's 'breath of fresh air' brand may get a makeover - because it's too 'coastal'
Fáilte Ireland is looking for designs to rival the famous 'I Amsterdam' sign.
FÁILTE IRELAND IS considering giving its 'Dublin – a breath of fresh air' brand a makeover because the marketing campaign's 'visuals' are too focused on the capital's "coastal offering".
The state agency responsible for developing tourism in Ireland has asked design firms to come up with a selection of alternative logos for the campaign, which was first rolled out in October 2015 at a cost of €1 million.
Since then, another €1.6 million has been put into the marketing campaign, which was recommended by a local taskforce to help Dublin compete with other small European capitals like Copenhagen.
Oscar-winner Annie Atkins designed the current branding. She won the coveted award for her work on the props for Wes Anderson's 2014 film, The Grand Budapest Hotel.
However the campaign – particularly its billboards in locations like London's Tube – was criticised for not giving visitors a strong enough reason to come to the city.
In recently published tender documents, Fáilte Ireland said a February survey among councils, visitors and locals to assess the appeal of the plan's visuals found they were "overly biased towards the coastal offering".
"(The logo) potentially was not communicating effectively the totality of the Dublin tourism offering which includes a motivating city-centre experience," it said.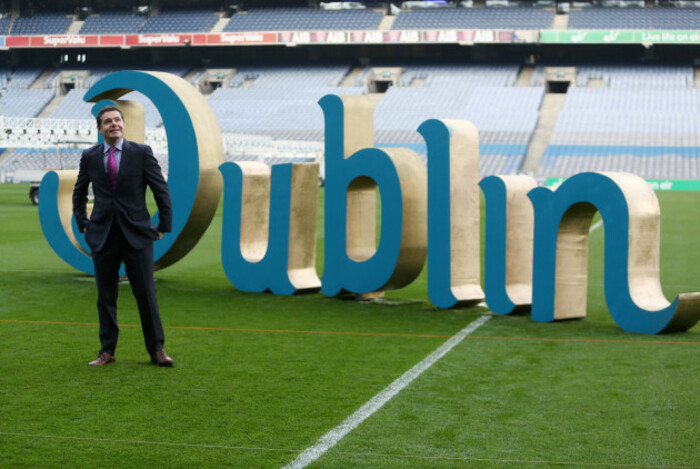 Source: Sam Boal/Rollingnews.ie
Alternative designs
A spokesman for Fáilte Ireland told Fora that the body takes "an ongoing look at all our brands" and isn't looking to change anything about the Dublin campaign yet.
"We're essentially kicking the tyres and we'll see what comes back," he said.
While the current marketing campaign does feature city-centre activities like the Viking Splash Tour, it also puts an emphasis on suburban experiences like seaside walks in Howth village.
[embed id="embed_2"]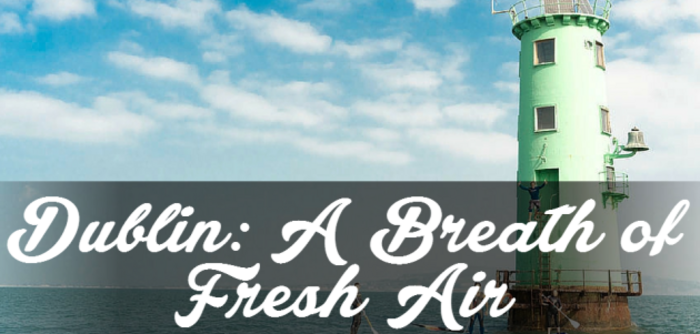 Fáilte Ireland is now looking to gather a selection of alternative visuals that can be tested against the current branding "to ensure we have a design treatment that communicates the strength of the total Dublin offering" to both international and domestic visitors.
The agency has asked applicants to come up with two designs: one that includes the standalone word 'Dublin', and another that features additional wording similar to the 'I Amsterdam' and 'This is Edinburgh' rival campaigns.
Fáilte Ireland's spokesman said the tender was only looking at ways to improve the campaign's logo and no decision had been made on whether to drop the 'A Breath of Fresh Air' slogan altogether.
He added that the campaign had been "performing really well" since its inception.
Clarification: This article has been updated to clarify that the tender relates only to the campaign's logo.
Sign up to our newsletter to receive a regular digest of Fora's top articles delivered to your inbox.
read more on