Dublin Port's move to introduce random drug testing for veteran staff has been slapped down
Testing of new staff was rolled out in 2013 without union agreement.
AN ATTEMPT BY Dublin Port Company to introduce random drug testing for long-serving staff members has been blocked by the Labour Court.
The dispute between Dublin Port and a group of 160 workers first emerged in 2012 when the company said it planned to review its current policy on alcohol and substance abuse. 
The existing rules were agreed with staff in 2003, but the company wanted to amend it and introduce random intoxication testing for staff employed before January 2013.
Dublin Port said it operates "a safety-critical workplace" and the new policy would reduce the risk of staff being under the influence of drugs and alcohol while on the job.
Although the company didn't reach an agreement with the workers, it went ahead and rolled out random testing for new staff at all levels.
The workers, represented by trade union Siptu, said existing provisions were sufficient and that no amendments to the policy were necessary.
The issue could not be resolved by the Workplace Relations Commission and was escalated to the Labour Court last month.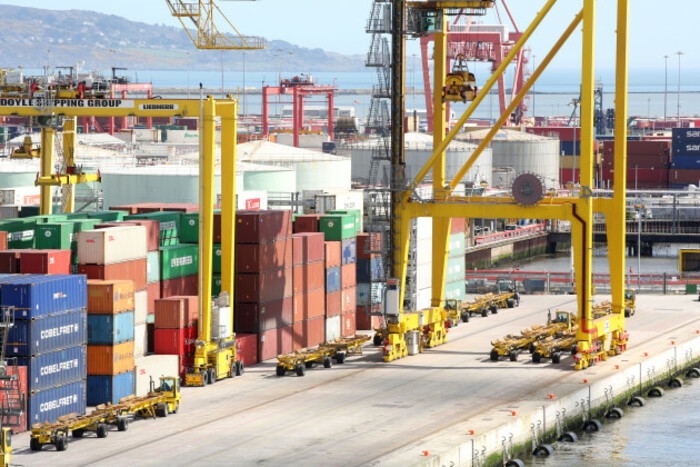 Source: Sam Boal
Slapped down
The union told the court there was no legal requirement for such a policy to be introduced and all staff employed before January 2013 were already covered by an existing alcoholism and substance abuse policy.
Dublin Port told the court that since random intoxicant testing for new staff was introduced in January 2013, it picked up two cases – one related to a permanent staff member and the other to a contractor.
In its recommendation, the Labour Court said the current policy clearly operated successfully to date.
It said Dublin Port's attempt to justify the need for random testing relied on broad statements in relation to the operation of the port.
As it ruled in favour of the workers, the Labour Court said the impact of random intoxicant testing may affect other rights of employees and so the changes to policy could not be treated lightly.
The court said it wasn't satisfied that Dublin Port had company a necessity for random testing and recommended that the parties agree that the existing rules introduced in 2003 were sufficient.
Sign up to our newsletter to receive a regular digest of Fora's top articles delivered to your inbox.