Two years after it was switched off, Dublin plans to bring back free Wi-Fi
We examine the state of public internet services across Ireland's cities.
OFFICIALS ARE PLANNING to reintroduce free Wi-Fi to Dublin city, nearly two years after a similar initiative fell through.
Dublin City Council has started a market consultation to examine the various ways that free Wi-Fi could work in the capital.
Following this, it is expected that the local authority will publish a call for competition to find the best provider of the service. The move comes just weeks after it was announced that most of Galway city will get free public Wi-Fi.
Broadband company Magnet Networks has provided free Wi-Fi at Spanish Arch in the city for just over a year, originally launching it for the Galway Food Festival.
Last week, it announced that it was expanding the service to include much of Galway city centre, a move that was welcomed by many in the area.
There are some concerns about the rollout of free public Wi-Fi, the most obvious being around privacy and the potential theft or harvesting of personal data on the services.
However, many businesses are eager to get free public Wi-Fi into Irish cities in an effort to encourage footfall and shoppers, and several Irish officials have previously said that the service is a sign of a modern city.
While there are several areas across the country that have free public Wi-Fi - Clare County Council recently introduced the service in Ennis, for example – here Fora examines the state of free internet coverage in Ireland's main urban centres.
Dublin
Public Wi-Fi is conspicuous by its absence in Ireland's largest city, however Dublin did previously have a free internet initiative.
At the start of 2013, Dublin City Council launched its Dublin Free WiFi service in various hotspots throughout the capital. The service was offered to the council for free by Spanish company Gowex.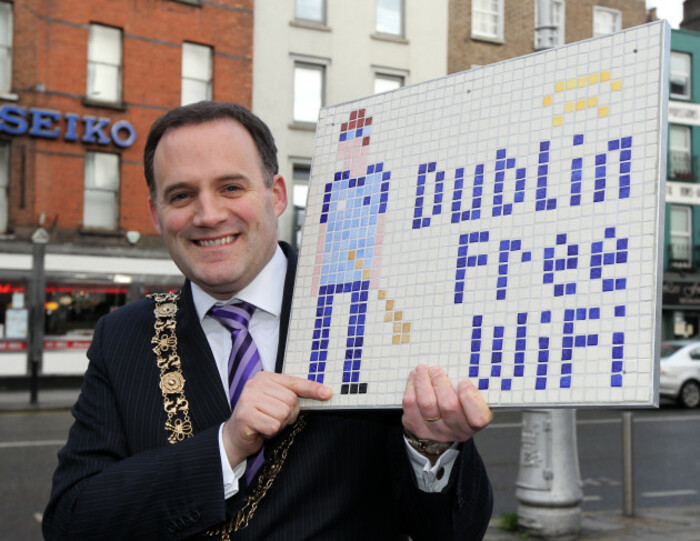 Source: Sam Boal/Photocall Ireland
However in July 2014, Gowex filed for bankruptcy. Dublin council exercised its contract break clause, which would have allowed it to look for a different provider.
The council said at the time that it was planning to get an alternate operator in place after the Wi-Fi service went down in December 2015.
This did not happen, however, and the city has not had free Wi-Fi since. However, the council is looking at introducing the service again.
It recently published a market consultation notice with a view to talking to different companies and figuring out the best way to provide a public Wi-Fi system.
"The city council is keen to provide wireless connectivity to businesses, residents (and) visitors which will be accessible at key locations in the public domain," the notice said.
"All such connectivity must be provided free of charge and meet expected demand for data over the lifetime of the platform."
"The purpose of this market consultation will be to examine and consider the various technical and commercial options. Following this, Dublin City Council intends to publish a call for competition in due course."
Speaking to Fora, Jamie Cudden, the council's smart cities officer, said it was possible that the organisation could decide that a full public Wi-Fi service may not be feasible after the consultation. However, he said that the aim is to introduce the service.
"That's absolutely the intention," he said. "Everyone has connectivity on their phones, so unless the Wi-Fi is superfast it won't really be a differentiator.
"(It has to be) better than the average phone connectivity. We're talking to a number of companies at the moment and there are a selection of things we're looking at.
"As part of this will be developing some sort of proof of concept; we will be rolling out pilot programmes over the next six months."
Cork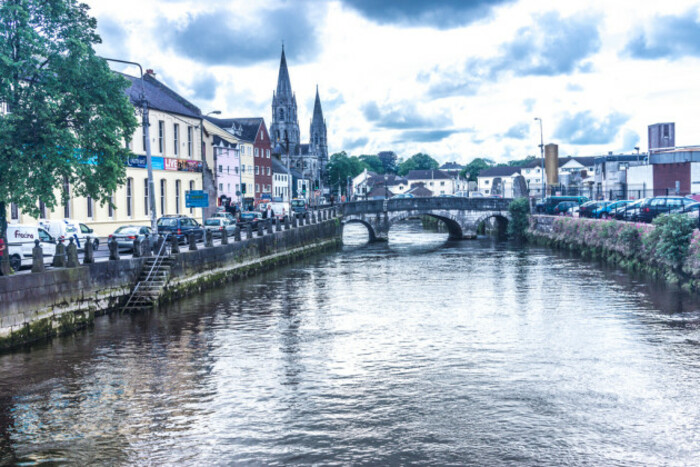 Like Dublin, Cork launched a free Wi-Fi programme in its busiest locations, such as St Patrick's Street, in 2013.
This was then expanded in 2015, with the council rolling out the service to several other areas in an effort to make the city more attractive to visitors.
The service is provided by Irish firm Bitbuzz, which was acquired by UPC in 2014. Users' free sessions are limited to 20 minutes.
Much of the city centre is now covered by free public Wi-Fi, with areas including French Church Street, Patrick's Street, Grand Parade and Bishop Lucy Park all catered for.
Limerick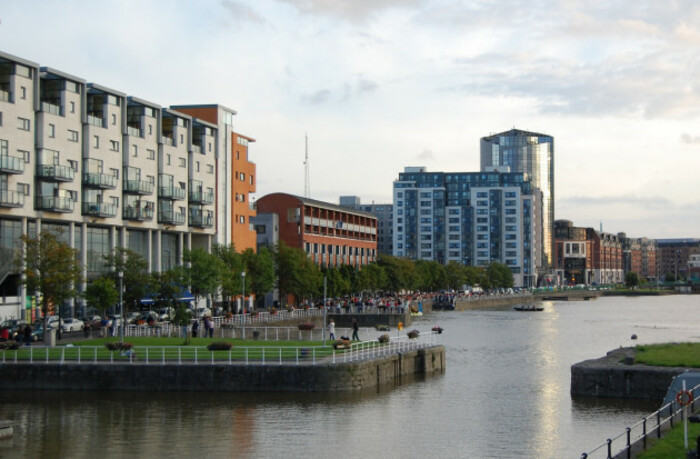 Source: Flickr
Free Wi-Fi has been launched in a few areas in Ireland's third-largest city, such as on Cruises Street.
So far the initiative has been rolled out slowly with the launch of several pilot projects, however the local council is now looking at a bigger programme for across the city. It is expected that a formal announcement will be made shortly.
"There is a pilot scheme in place already in Limerick and we are at advanced stages of extending it," a spokesman for Limerick City and County Council told Fora.
Galway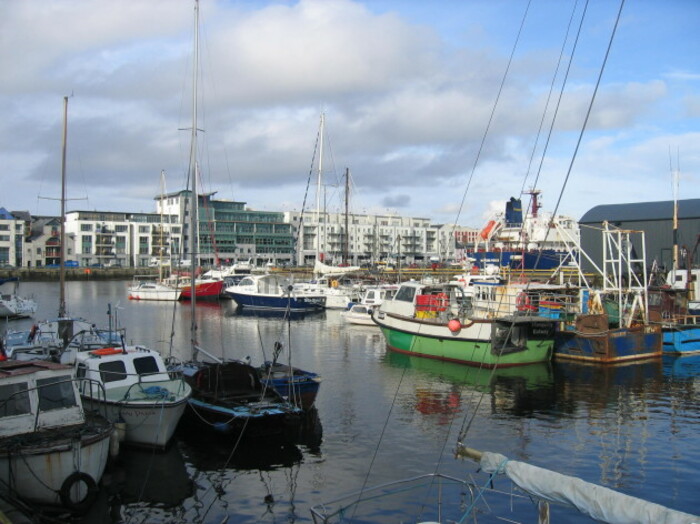 Source: Wikimedia
As mentioned earlier, Galway already had a small, free Wi-Fi area around Spanish Arch that has now been extended to cover much of the city.
Businesses in the city centre have let Magnet Networks install access points on their premises to allow the signal to be broadcast.
The project is being funded by local businesses. Companies can sponsor the Wi-Fi by placing an advertisement on the login page, with a promotional offer sent to each person after they log in.
Galway City Council welcomed the initiative and said that it was looking forward to "watching the service grow to more areas of the city", although a spokesman for the council said the organisation has no direct involvement in the project.
Waterford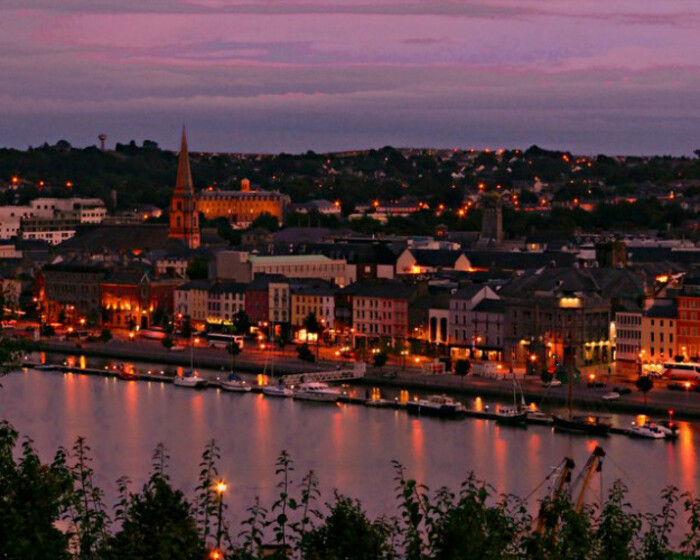 Source: Wikimedia
The south-east city has one of the best Wi-Fi offerings in the Republic. Before 2015, there was Wi-Fi in the Viking Triangle and Cathedral Square.
With the support of many local business groups, that was extended and now covers much of the city centre, including Michael Street, John Roberts Square and Meaghers Quay.
A spokeswoman for the council said that the free Wi-Fi zone covers a total area of up to 5 sq km. She added that the total cost of providing the area with free Wi-Fi was about €4,500 a year.
Kilkenny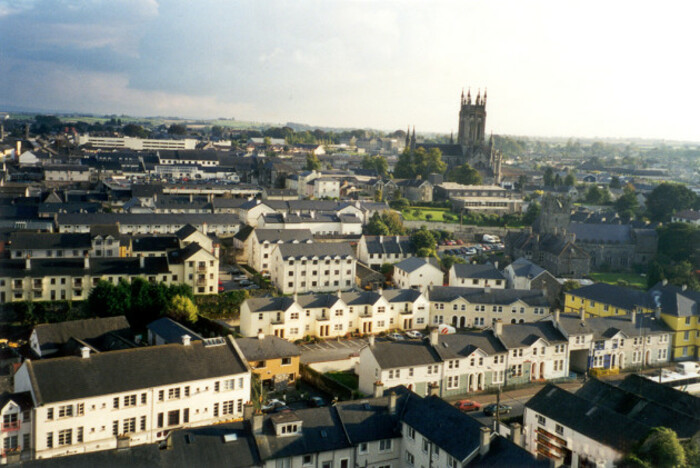 Source: Wikimedia
Kilkenny appears to have had a small pilot programme for free Wi-Fi at one point called 'Kilkenny civic Wi-Fi', however the council's website only carries a terms and conditions page, with no detail about the scheme or whether it is still available.
Kilkenny County Council didn't responded to a request for comment by the time of publication.
Sign up to our newsletter to receive a regular digest of Fora's top articles delivered to your inbox.
read more on