The firm behind Dublin Bikes lost a chunk of cash last year
Advertising giant JCDecaux reported a loss of more than €364,000 in its Irish operation.
THE FIRM THAT operates Dublin Bikes was in the red last year as it came under pressure from growing competition in the outdoor advertising market.
According to newly filed accounts, the Irish arm of outdoor promotions behemoth JCDecaux reported a loss of nearly €365,000 for the financial year ended 31 December 2015.
Despite the losses, the company paid shareholders a dividend of €793,000.
The directors' report identified the firm's primary commercial risk as "increased competition in relation to the renewal of advertising agreements and share of the outdoor market".
It also noted that it is subject to planning laws, but has "insurances, business policies and organisational structures" in place to minimise any damage caused by objections from local authorities
It said there will be no changes to its business strategy in the foreseeable future and expects to simply chase after new contracts and develop existing ones.
Outdoor advertising
As well as operating the Coca-Cola-sponsored public bike scheme with Dublin City Council, the France-based firm – which is headed up in Ireland by Joanne Grant – sells billboard displays and maintains the upkeep of city street furniture like bus stops in exchange for advertising space.
It has also experimented with so-called 'interactive advertisements' around the world, including virtual reality units in Hong Kong International Airport.
It also holds the contract for advertisements on Luas trams and stops and manages displays in shopping centres around the country.
Recently, councillors in south-east Dublin city tried to block the approval of four advertising billboards that were part of JCDecaux's Dublin Bikes deal.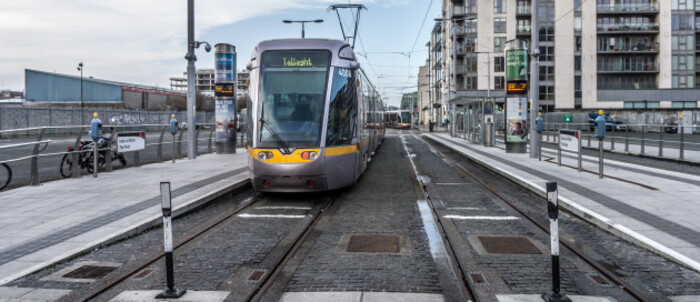 Early last month, an agreement was reached on sites for four metropoles – double-sided advertising boards – in south Dublin city.
[embed id="embed_2"]
The revenue generated through the ads will be used to fund the rollout of Dublin Bikes to suburban areas in the capital.
New bike berths are tipped to be installed in areas such as Finglas, Ballymun, Ballyfermot, and Terenure, but the exact placings for the new terminals have yet to be finalised.
During the first six months of this year, some 2.3 million journeys were taken on the public bike schemes in the capital, Belfast, Cork, Galway and Limerick.
The Dublin service saw two million journeys taken between January and June of 2016, and 15.5 million journeys in total since the scheme launched in 2009.
read more on