Firm behind 'Hollywood-style' Dublin studio pushing ahead despite setback for plans
The 20-acre proposal for Dublin Bay wasn't mentioned in a key scheme for the area.
THE COMPANY TRYING to build a 'world-class' film studio on Dublin Bay is pushing ahead with the development despite the project being left out of key long-term plans for the area.
Earlier this week, Dublin City Council published the draft planning scheme for the Poolbeg West Strategic Development Zone (SDZ). The SDZ is an area of about 84 acres on Dublin Bay that is zoned for fast-track development, which means individual planning decisions can't be appealed to An Bord Pleanála.
Meanwhile, Dublin Bay Studios has been lobbying officials for months in an effort to get plans for a huge 'Hollywood-style' film studio, to be built on 20 acres in the SDZ, off the ground.
The company is backed by James Morris, the founder of TV3 and post-production facility Windmill Lane Pictures, and Alan Moloney, a producer behind several well-known films including the Oscar-nominated Brooklyn.
However, the council's planning scheme, published yesterday, appeared to leave little scope for the ambitious project – which has a number of celebrity supporters.
There was no mention of a designated space for a huge studio, although the plans did mention that there may be opportunities for "uses associated with media/digital media and film production" within a section of the site.
They also refers to refers to a "cultural hub" at the Pigeon House Precinct, although this is outside the SDZ and would be subject to normal planning rules.
All to play for
Speaking to Fora, Morris today ruled out building the studio outside of the SDZ and said that the company plans to lobby officials so that the studio will be included in the final plan.
Asked if he was disappointed at the lack of a mention for a major studio, he said: "Not at all. This is a process and I think the (media production mention) is an acknowledgment of our existence. We think there is all to play for."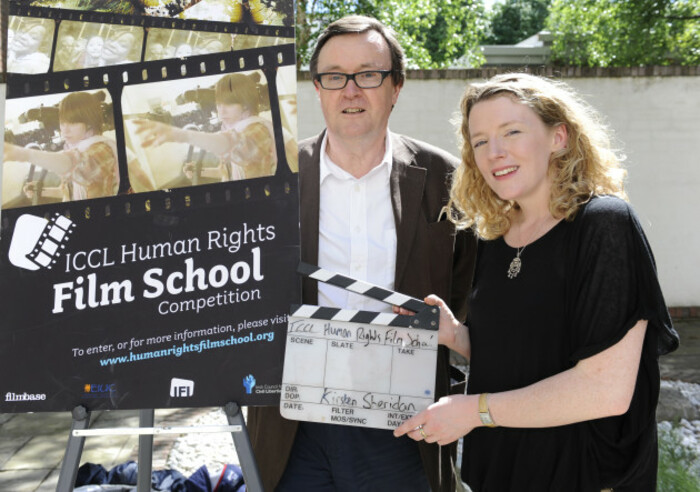 Source: Sasko Lazarov/RollingNews.ie
Asked if he would consider locating the studio outside the SDZ he said: "We are holding out. We don't know where else 20 acres can be found.
"Scale and capacity matters, having half of the offering is not good enough, we need to be as good as the best (international film studios)."
Location, location, location
Nevertheless, finding somewhere to put the studio in the SDZ will likely present a challenge. It is divided into three main plots of land, two of which are held by Dublin Port.
Dublin Port CEO Eamonn O'Reilly has repeatedly reiterated that his company plans to hold onto all of the port-owned land, which spans about 45 acres, for future expansion of shipping facilities.
The Irish Times reported that an earlier version of the SDZ plan included a provision for possible film industry use on port lands, but that this was removed following Dublin Port objections.
Source: Dublin city council
Of the remaining 39 acres in the SDZ, about 80% has been earmarked for residential development, with plans to build about 3,000 much-needed housing units in apartment blocks.
The remaining 20% of this site, totalling less than 10 acres, has been earmarked for an office and retail "buffer zone".
Asked where Dublin Bay Studios could fit into the plans, Morris said: "It is not for us to actually say; (our aim) is for people to say that it is a good thing and see how it would work. We are not in the business of creating land plans.
"To accommodate us will require some sort of arrangement, (but) I don't think that the housing will be cut short.
[embed id="embed_2"]
"We think that we are making a good case and we can be compatible with key stakeholders, we have to continue to make that case and see where we get."
Celebrity support
Dublin Bay Studios plans to make a submission on Dublin City Council's draft plans, which are open for feedback until early March.
Several celebrities, including Irish film stars Liam Neeson and Cillian Murphy, have expressed their support for the project.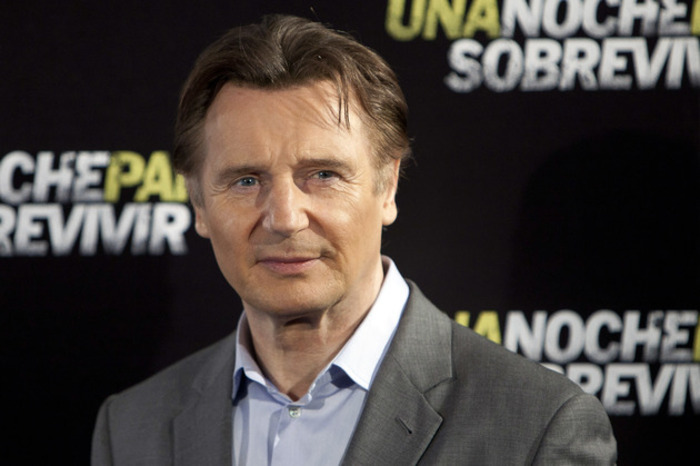 Source: Press Association Images
Dublin Bay Studios claims the new production facility, as envisaged, would create 1,800 direct jobs. It has the backing of the largest film workers union in Ireland, the IFWA.
It is estimated that the entire project could cost as much as €80 million to build. Creative Artists Agency, a management company which represents stars such as Colin Farrell and Steven Spielberg, is also supporting the project.
"We think we can build a world-class studio in Dublin. It is up to the councillors and do the city to decide what happens," Morris said.
Dublin City Council is due to decide in May whether to adopt the existing SDZ scheme or to make amendments. Final plans are due to be approved by councillors this year, although the SDZ scheme can still be appealed to An Bord Pleanála.
read more on