Dublin Airport is opening a 'world-class' lounge for passengers flying east
DAA is looking to mirror the success of a facility marketed to transatlantic customers.
DUBLIN AIRPORT IS opening a new "premium lounge" aimed at east-bound passengers.
Several airlines have established eastward routes at Dublin Airport in recent years, including Gulf carriers Emirates, Etihad and Qatar, as well as Hong Kong's Cathay Pacific and China's Hainan Airlines, which will soon launch a service to Shenzhen city.
The new 'East Lounge' will be located after security on the airside corridor between Terminals 1 and 2 in a newly-refurbished space. It is estimated that 25,000 passengers will use the facility every year.
Airport operator DAA has tendered a contract to manage the 340 sq m lounge and provide catering services under a partnership arrangement with the airport.
In a document accompanying the tender notification, DAA said that it is intended that the new lounge will "replicate the success of the airport's transatlantic lounge, 51st and Green" which is marketed to passengers flying to America.
In addition to 51st and Green – which is located airside in Terminal 2 after US pre-clearance – Dublin Airport currently operates lounges in Terminals 1 and 2.
"The East Lounge should act as a 'showcase' and a prime example of the hospitality of the country and the surrounding area while incorporating an eastern theme for the airlines using it," DAA stated in the document.
"This new lounge is a premium offer aimed at passengers on eastern-based airlines."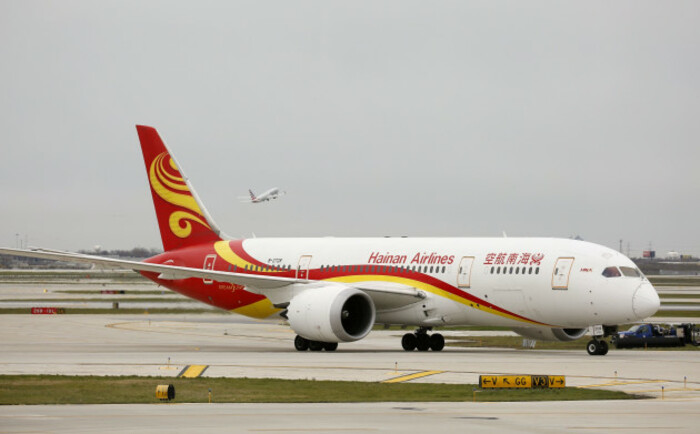 Source: Xinhua News Agency/PA Images
'Drama'
DAA detailed several services that the winning bidder will be required to provide at the lounge.
As well as providing and managing staff, the operator is expected to prepare "culturally appropriate foods" for passengers, such as halal dishes for customers of Middle Eastern carriers and "Asian food offerings".
The contract holder will also be expected to provide a barista coffee service, a high-end bar and offer a large tea selection, which is "key for our eastern airlines", DAA stated.
Dublin Airport has also requested "additional front-of-house food preparation and cooking, adding an element of freshness and drama to the lounge".
According to a timeline published by DAA, the contract to operate the facility will be awarded in May of this year.
Several changes have been made at Dublin Airport in recent times to cater for an increase in passengers flying to and from eastern destinations.
For example, certain signage has been translated to Mandarin and hot drinking water is provided at Terminal 1 where Hainan currently operates a flight from Dublin to Beijing.
The airline recently confirmed plans to launch a non-stop service from Ireland to Chinese hi-tech hub Shenzhen on 25 February – Dublin's second direct route to mainland China.