Trump has blasted the London embassy site sold by an Irish developer
The US President is unimpressed with the plot bought from Dublin-based Ballymore.
US PRESIDENT DONALD Trump has criticised the site of the new London embassy, which was once owned by an Irish developer.
Yesterday Trump dramatically cancelled a planned trip to the UK to open the new US embassy in London.
The president was due to visit the UK next month to attend the opening of the embassy, but he announced on Twitter last night that he would now not be attending.
He said he disapproved of the move from the embassy's former site in Grosvenor Square to its new location in Nine Elms.
In a tweet Trump said that the reason he canceled his trip "is that I am not a big fan of the Obama Administration having sold perhaps the best located and finest embassy in London for 'peanuts,' only to build a new one in an off location for 1.2 billion dollars.
"Bad deal. Wanted me to cut ribbon-NO!"
It has not been confirmed as yet who will attend in Trump's absence but it's likely to be Secretary of State Rex Tillerson.
The decision to move the embassy from Grosvenor Square was made by the Bush administration several months before Barack Obama officially assumed the position of president at the start of 2009.
In October 2008 the US State Department signed a deal with Ballymore Properties to buy the site at Nine Elms, which was criticised by Trump, on which to build the new embassy.
Source: PA Wire/PA Images
Ballymore
Dublin-based Ballymore is one of Ireland's largest builders. Its founder, Sean Mulryan, was one of the country's best-known developers during the Celtic Tiger.
At the time of the sale of the Nine Elms site, Mulryan said that the deal would be a catalyst to regenerate London's Battersea area, where Ballymore has significant interests.
The company is heavily involved in the development of the area around the new embassy as part of its Embassy Gardens project.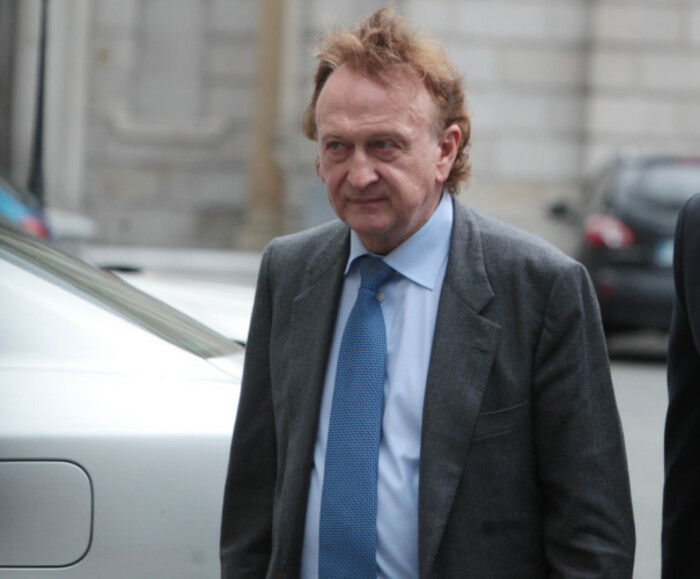 Source: RollingNews.ie
It is due to complete a 10-storey office block, which will be the first office building at Nine Elms, next year.
The company's entire Embassy Gardens development will also include 2,000 houses as well as leisure and retail space.
While many of its loans were transferred to Nama following the property crash, Ballymore has since repaid the loans it owed to the state-owned bad-bank.
The company made a profit of £518 million (€582 million) in the year to the end of March 2017.
Sign up to our newsletter to receive a regular digest of Fora's top articles delivered to your inbox.