Online courses can be a maze for post-grads. Cork's Doctoralnet wants to fix that
As part of our weekly Startup Spotlight series, we profile the education technology company.
THERE'S A PROBLEM with the completion rates for master's and PhD programmes – especially when it comes to online courses.
That's according to Alana James, the founder of Cork startup Doctoralnet, who had a long-standing interest in online education from her background in academia.
She recalls trying to start an education technology business when the sector was still in its infancy.
"It was the day when you thought you could build any old website and everybody would come, so I built a website and students came alright but right away it became clear that they didn't want to pay for it."
That forced her to pivot her original idea to improving online learning tools on the university side instead.
The result is Doctoralnet, a platform for universities to run research and learning assistance programmes and tools for students, which James co-founded alongside Margie Milenkiewicz.
The idea was also inspired by the differing dynamics between classroom-based and online courses, particularly when it comes to students asking questions and overcoming obstacles, James says.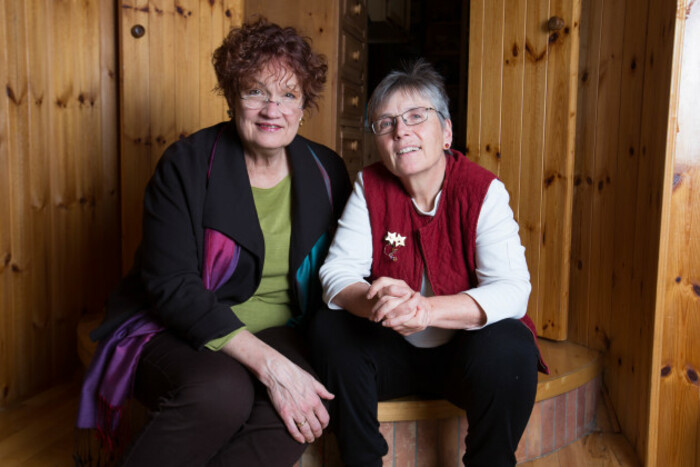 Source: Darragh Kane
"From a teacher's point of view (in the classroom), you can see who is confused and you can work with that, but online you don't have all those clues. It becomes more difficult from both points of view."
Doctoralnet, based at Kinsale in Cork, is focused on master's and doctoral students as these are people who are already accustomed to higher education but may still struggle with the more intensive parts of their programmes.
Universities
Doctoralnet's software sits under the bonnet of the university's online resources.
"It's a tool given to (students) by their university and it guides them through the writing of the final masters or doctoral thesis step by step," James says.
"It also gives them interactive tools for designing research, figuring out what your population and sample are, what kind of lit review you should have. If you're going on to get published, it takes you through the steps of that."
To date, it has 10 university customers that includes 25,000 students. Most of these universities are in the US – including Texas A&M University – with DCU as the "flagship" Irish customer.
While James says that she expects to announce an Irish IT as a customer soon, the US is "a much bigger market as far as the business goes".
Doctoralnet charges universities a fee based on the cost of tuition fees for two students.
"We're essentially the cost of two students' tuition, because we feel very confident that we will keep at least two students in school that wouldn't have stayed in school without us," James says.
Slower pace
James admits that Doctoralnet is more measured in its approach than the typical 'move fast and break things' attitude of many startups due to the nature of the industry in which it operates.
"It has taken us twice as long as it would people in other formats of education for a couple of reasons. It's an 18-month selling cycle most of the time," she says.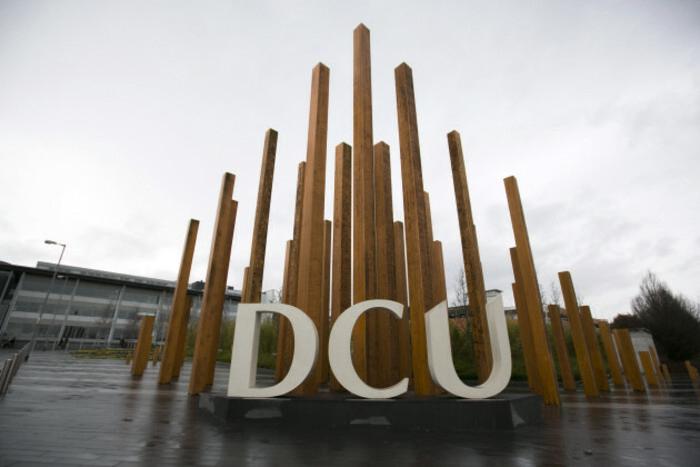 Source: Sam Boal
Founded in 2013, the company was also a "bit early on the scene", James adds.
"(Universities) didn't really understand why students would want an app or would want a website like we did five years ago."
James also had to contend with criticisms from potential customers that Doctoralnet's platform would undermine the work of lecturers and instructors, meaning the company had to be sure its software was positioned as a complementary tool.
"That took a while for them to understand, they were sceptical whether or not students would adopt. Now we have very good adoption rates and we can show them what they can expect," she says.
Bootstrap
As the Irish ecosystem grapples with the lack of funding for early stage companies, Doctoralnet is something of an outlier among Irish tech startups in that it is eschewing external investors.
While the company has received some backing from Enterprise Ireland, which owns a 10% stake in the startup, other support has primarily come from family and friends.
"We still own the vast majority of our company," James says.
She adds that Doctoralnet considered bringing investors on board but she and Milenkiewicz felt it would be too much of a "distraction".
"We looked very seriously at investment potential this spring and decided that we weren't going to be what the current investment market looks for."
She describes Doctoralnet as running at a "slow and steady rate but it gets there in the end", which flies in the face of the quick returns that VCs may be looking for.
[embed id="embed_3"]
"It was just going to be too hard a sell and too much of a distraction from our real business which is selling to universities."
James didn't reveal revenue figures but anticipates it will end 2018 with double the turnover of the previous year, while it plans to maintain a lean team of five.
"Our business model becomes so clear that I don't think we'll be needing outside investment," she says.
"I would say to entrepreneurs, if you know your work, trust that. You know your work way better than your investors do.
"We found a lot of times investors who are saying things about our business model that could have caused us to either become disheartened or make choices. I wish people would trust their guts, that's all."
Get our NEW Daily Briefing with the morning's most important headlines for innovative Irish businesses.