Galway's DigiTally wants to cure the headache of taking stock at food businesses
In our weekly Startup Scout series, Fora picks out promising companies that are emerging from Ireland.
Founders: Patrick McDermott and Artur Leonowicz
Elevator pitch: digital solution for managing inventory checks
Funding: €30,000 from the NDRC
Status: raising a seed round, secured customers in Ireland and the UK
IMAGINE YOU'RE WORKING in a restaurant or supermarket and you're responsible for regularly checking the inventory.
It's a slow and laborious process, typically with pen and paper and then entered into an Excel spreadsheet.
This is where it can get messy. For a multi-site business, there are several inventory checks, piles of information and sheets being sent from manager to manager.
"Each site tends to be using a different version of the correct Excel spreadsheet and then all the pricing gets corrupted. If there's a price update, the head office would send out a new spreadsheet," Patrick McDermott said.
"What happens is that people are still using the old version and then as a result, valuations are incorrect, incorrect margins are being reported," he explained. "Senior management are making incorrect decisions based on incorrect information."
McDermott is the chief executive of Galway-based startup DigiTally, which is trying to minimise the mess of inventory checks at food businesses.
It has developed a centralised cloud software platform for multi-site businesses to better log their stock take and manage what's what.
"It means for a group you have multiple people counting at the same time but all the information is coming back to the central hub in the same format and using the same price file," McDermott said.
"They get the information a hell of a lot faster," he added. 
This issue had been addressed for various items, simply by using the barcode. For food that isn't barcoded, this issue persists for businesses, according to McDermott.
Funding and customers
McDermott is joined by co-founder and chief technology officer Artur Leonowicz and the startup recently completed the NDRC's accelerator at the Portershed in Galway, scooping up a €30,000 investment in the process.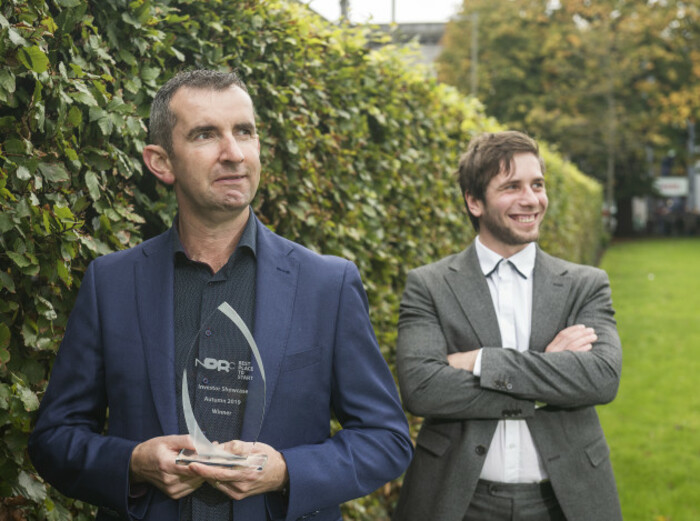 DigiTally is working with more than 70 sites in Ireland and a few in Britain. McDermott said that businesses using the solution have seen a 4.1% increase in margins, which is roughly €30,000 per year per site.
Food remains the key focus, given the relatively short shelf life and the need for very regular checking, but the solution could be applied to use cases like construction material.
"It's primarily for food because food is a perishable good and people need to be managing the gross profit of those food items regularly," he said.
"It's normally a weekly task that a lot of our customers are using. Those customers tend to be delis and some hotels."
Strategy
DigiTally charges a subscription fee to businesses of €2,945 per year and is now targeting a fully fledged play for the UK market.
Its ambitions are global by targeting food businesses with branches around the world.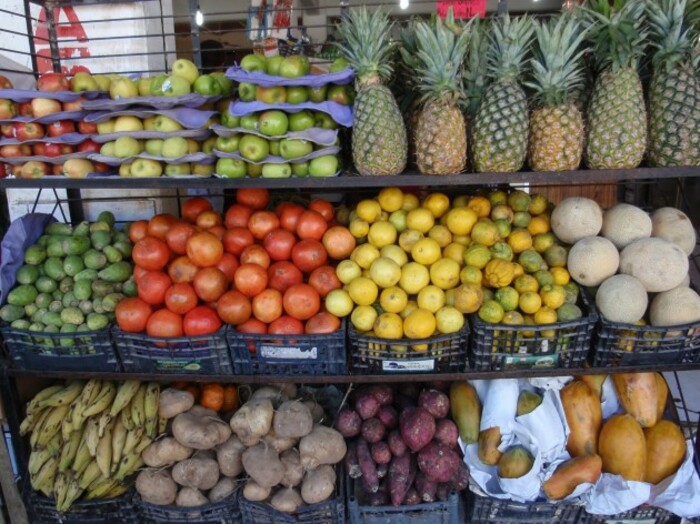 McDermott pointed to an example of one of its latest deals that's currently taking shape – though he's mum on names – where it will prove the model in the chain's Irish operations and scale into global markets from there.
"They have branches throughout the world. We're working with their Irish branch at the moment where they have a requirement to count their inventory weekly across all their sites," McDermott said.
"The way that we would see ourselves expanding globally is with these type of companies, to get in locally and then to be brought globally across their network."
The startup is currently raising a round of €750,000 and will be expanding its team in 2020 to meet the growing demand from customers.
"We do have a strong sales pipeline that we're hoping will assist with bringing in more (staff) in the early new year."
Get our Daily Briefing with the morning's most important headlines for innovative Irish businesses.