Most of Ireland's marketers don't have entry-level digital skills, a survey has found
Research by the Digital Marketing Institute shows that there is a growing digital skills gap among Irish marketers.
THE MAJORITY OF Irish marketers don't have entry-level digital skills, according to a new study.
The report by the Digital Marketing Institute in Dublin found that most marketing professionals in Ireland failed to pass an international-standard digital skills test.
Asked a series of questions on topics like Google AdWords and social media campaigns, Irish participants obtained an average score of 38% – well below the 60% needed to achieve entry-level competency.
This was on a par with participants from the UK and US, both of which got the same average result.
Marketers from Dublin performed better than those in other parts of the country, but still only managed to score an average result of 42% – down six percentage points since the last survey in 2014.
"One could argue that the field has become more complex as it develops," Ian Dodson, chief executive of the Digital Marketing Institute, said. "But it is both disappointing and a cause for concern that general digital marketing skill sets remain low and have continued to fall."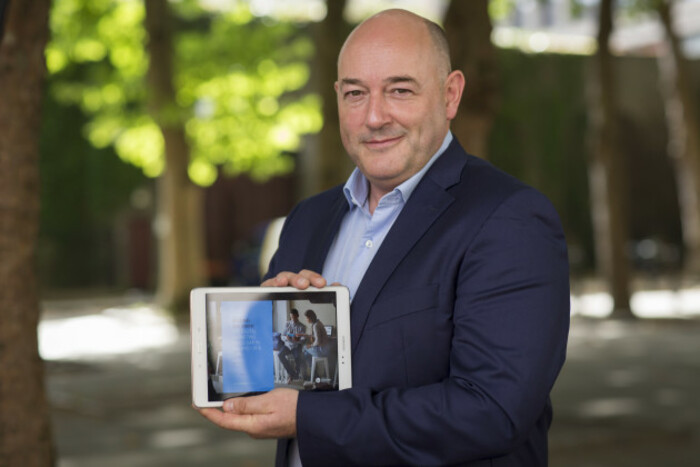 Source: Digital Marketing Institute
Older, wiser
Surprisingly, the survey of over 900 marketers from the three countries found that older participants aged 34 and above fared better than their younger counterparts, beating their average result by six percentage points.
Despite this, the majority of marketers aged over 50 fear that digital advancements will leave them redundant.
The majority of respondents in all three countries said they struggled to plan for digital marketing campaigns, with three in five saying they lacked the adequate skills to create a strategy for online promotions.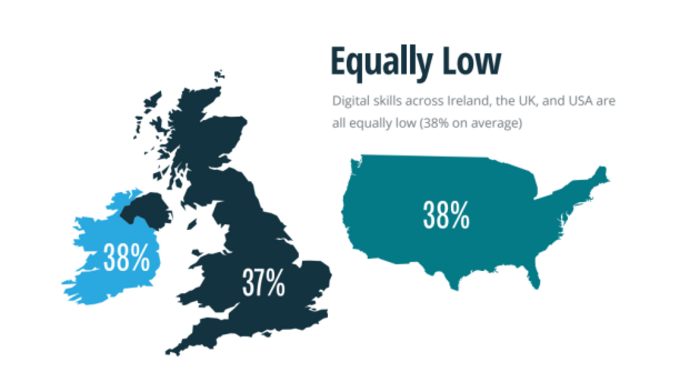 Source: Digital Marketing Institute
Irish marketers cited a lack of resources as the single greatest barrier to improving digital skills.
According to the report, "Traditional marketers are struggling to upskill, marketing graduates have studied a syllabus that doesn't include digital techniques, and digital professionals have inconsistent abilities due to a lack of standardised skills training."
"It is essential to invest more heavily in training, not only for new entrants to an organisation, but at a senior level," the report said.
Education
A quarter of Irish participants said their organisation has offered them training – more than those in the US and the UK.
Small- and medium-sized businesses were more likely to offer some kind of digital training support than organisations with more than 50 employees.
The report said that because of shortfalls in digital training, employees are pessimistic about their job security, with a third of Irish marketers saying they believe their job will be replaced by robots over the next three decades.
The report also warned that "there is a global digital talent crisis" and that "if it isn't addressed imminently … individual skill levels will continue to decline".
Launching the report, Minister for Jobs, Enterprise and Innovation Mary Mitchell O'Connor said that Ireland "must seek to embrace digitisation and ensure that skill levels among our marketing teams are among the best in the EU".
read more on