Digit Game Studios is ready to mix with the big boys - but don't expect Kate Upton fronting its app
The company has tripled its staff as it goes after deep-pocketed rivals like Game of War.
TRIPLING YOUR HEADCOUNT in the space of months is always destined to be a distracting exercise for a business, not least when you're also busy developing Ireland's biggest mobile game to date.
That's what Digit Game Studios, which has its offices a stone's throw from the Liffey, has wrestled with over the past year as its workforce exploded from 20 to 60 staff.
The company, founded in 2012, was urgently trying to get more hands on deck to develop the follow-up to its highly successful Kings of the Realm – which has been downloaded over 1 million times.
However to unearth the necessary tech talent for the specialised field, Digit resorted to a few unorthodox tactics – even renting out ad space on the sides of Dublin buses to advertise for staff.
The startup's founder and chief executive, Richard Barnwell, told Fora that the talent pool is drying up in Ireland and finding engineers with the skills in mobile gaming is a tough task.
"There's a lot of good local talent, but I think we've hired most of them, so we have to hire predominantly internationally now. The problem is that there are no other games developers. We can't look down the road at another company and say come and join us. We have to go abroad for it.
"We have hired a lot of quality engineers locally and some good artists, but if we want anybody with senior games developer experience, then we are having to go international."
Source: David Donoghue
Near an end
The hiring drive at the company came off the back of the big partnership signed with high-profile US games publisher Scopely, which was behind the hit mobile game based on the popular The Walking Dead graphic novel series.
Scopely also invested millions into Digit as part of the deal, with company filings revealing the American firm has sunk more than $4 million into the Irish developer in a series of share sales.
Barnwell admitted the focus on hiring has been distracting, but it also led to a major overhaul of the processes the company used for going about its business.
"Adding a lot of new people over a short period of time puts everything under strain both in terms of the culture and how everything works. Processes that work when you have 20 people are different when you have 60 people.
"So a lot of effort has to go into making sure the company functions better. We ended up having to change nearly everything."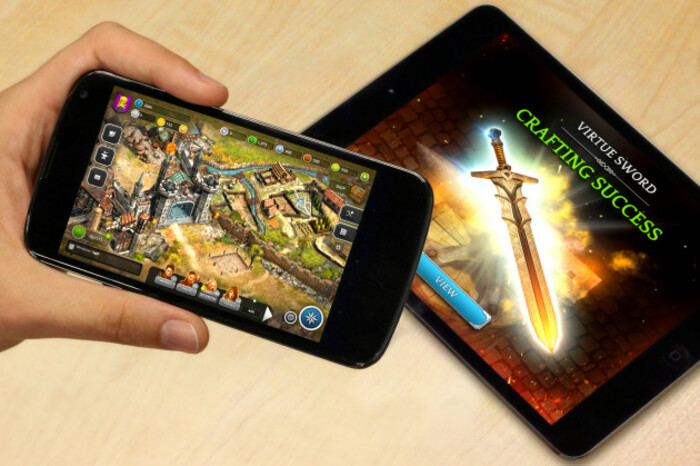 Source: David Donoghue
The next move
Although a lot of focus has been placed on growing the company over the past year, development of Digit's follow-up to Kings of the Realm is on track, according to Barnwell.
He said the new app will be another strategy-based game but more high-end that its previous project with all the gameplay taking place in 3D.
Between Digit and Scopely, nearly 70 people have been focused full-time on developing the latest game. Barnwell said with the major partner on board, Digit wouldn't need to rely so heavily on organic growth as it did when trying to sell its first title.
"For Kings of the Realm, we didn't have enough capital to spend on marketing as well as paying for development.
"We didn't have the budget to go out and compete with the likes of Game of War … but luckily enough, organic growth was enough to get the game up and profitable in the space of a few months of going self-published."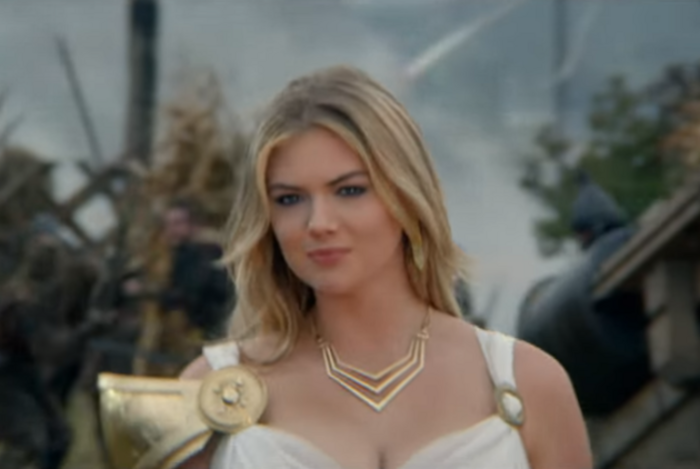 Machine Zone, which developed Game of War, had $40 million to play with in a single quarter of last year when it enlisted swimsuit model and actress Kate Upton to be the star of its 2015 Super Bowl ad.
However despite it having much deeper pockets for its next release, Barnwell said it was unlikely any Upton-style celebrities would be recruited for its advertising.
"It's not our approach as a company. We're a bit more humble than that and I don't have much of an interest of taking that angle."
read more on