After bagging €118m in funding, this ag-tech firm is building a Meath research hub
Animal feed producer Devenish raised a large tranche of the cash from the European Investment Bank.
A BELFAST AG-TECH firm plans to build a new research hub in Meath after it sealed a long-term funding deal worth €118 million.
Devenish Nutrition, which was established in 1952, develops feed supplies for pig, poultry and other types of farms and trades in over 30 countries.
The firm has just announced a major cash injection in the form of loans from a selection of financial institutions, including the European Investment Bank, Ulster Bank and Danske Bank.
According to Devenish, the EIB funding will be specifically used to construct a purpose-built innovation centre in Dowth, Co Meath.
The feed firm plans to use the site to house all the activities that are part of its research, development and innovation programme. The project will focus on finding methods to improve the health of soil to try to create better food for human consumption.
The funding will also go towards research into animal nutrition, food innovation, health projects.
The EIB's contribution will be a loan of €40 million, the largest to date from the lender for an Irish agricultural outfit.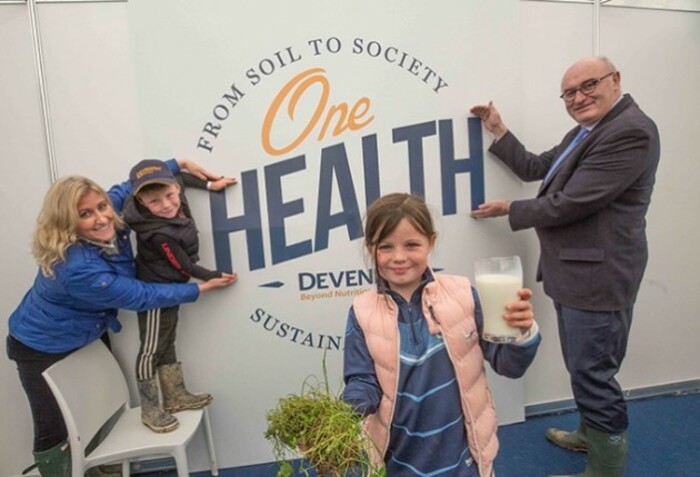 Source: Devenish
Growth targets
According to Devenish, the large tranche of funding will help the firm work towards hitting its growth targets over the next three years.
Devenish has plans to increase its turnover by £100 million before 2021, which would bring its total sales up to the £315 million mark.
Over the next three years, the feed-supplies firm also has plans to add another 100 workers to its current 450-strong headcount.
Speaking today about the funding announcement, Devenish chief executive Richard Kennedy the financial boost is the "most significant milestone" for the animal feed provider.
He said the funding will be used for research and development purposes, but also to grow the business through mergers and acquisitions.
Sign up to our newsletter to receive a regular digest of Fora's top articles delivered to your inbox.