Despite signing million-euro deals, this Irish fintech startup is taking the cautious approach
Rental deposits company Deposify has sealed a contract that will see its service expand to the UK.
AFTER SEALING OVER a million euro in funding and a major deal in recent weeks, you could be forgiven for thinking Deposify's next goal would be rapid-fire global expansion.
But the founders of the fledgling payments company are keen to make sure they don't overstretch too soon – instead taking tentative steps into the world's biggest markets.
The startup, set up two years ago, allows landlords and tenants to store rental deposits in a third-party account via its mobile app. It launched in Ireland a few months ago and remains available to only select users.
However Deposify co-founder and chief executive Jon Bayle told Fora his company had recently agreed a deal with Irish property management startup Property Button, which had the potential to bag his firm nearly €3 million a year in revenue.
The deal will see Deposify's service used in roughly 50,000 deposit transactions a year in the UK and Ireland, worth up to €100 million. It takes a 2.85% slice of each transaction in return for its services.
"We have a deal with Property Button, but we also have a deal with commercial prop-tech company Zera, and a panel of five letting agents we are rolling this out to – and we are doing a pilot with the Union of Students in Ireland as well," he said.
"But we're doing it very slowly so we can stress our systems and get operations right because it is imprudent in fintech to just open the doors and hope you get washed over by a rogue wave.
"You have got to be very deliberate with these things because you are dealing with people's money after all."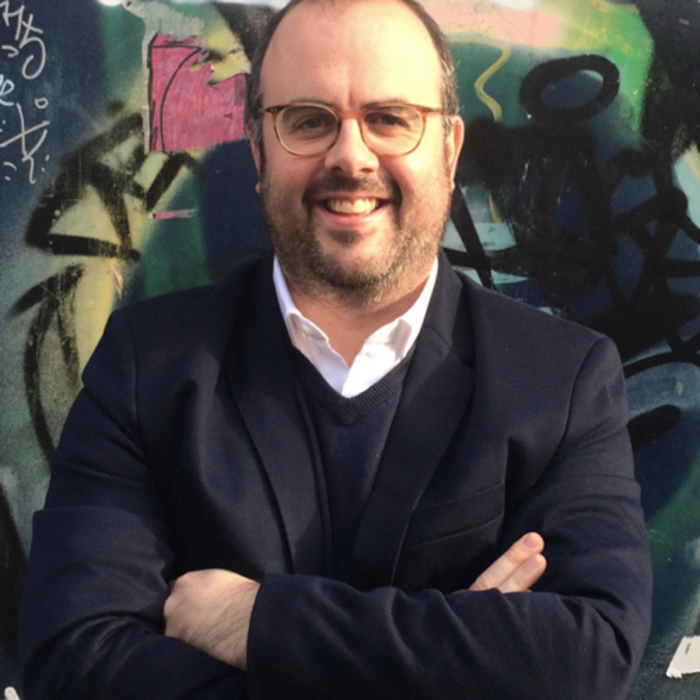 Source: Deposify
Across the Atlantic
Earlier this year, Deposify secured a €1.1 million round of investment from a group including software provider Escher Group, Enterprise Ireland and a host of angel investors.
Bayle revealed the company had also recently secured more funding from several US-based tech investors – although he would not disclose the extra sum raised.
The money will help fuel an expansion into the US market, where there are very strict regulations around rental deposits requiring third-party accounts to be set up to hold the funds.
"It's smart money for us and good to be raising in the next market we are expanding into as it validates what we're doing.
"The thing about going into the US is that it's a game of minimising mistakes. You don't want to go into the US and spend it poorly or make mistakes that you wouldn't have if you had local market knowledge.
"So, the money from the US investors is great, but it's actually about the network and experience and contacts that's valuable to us."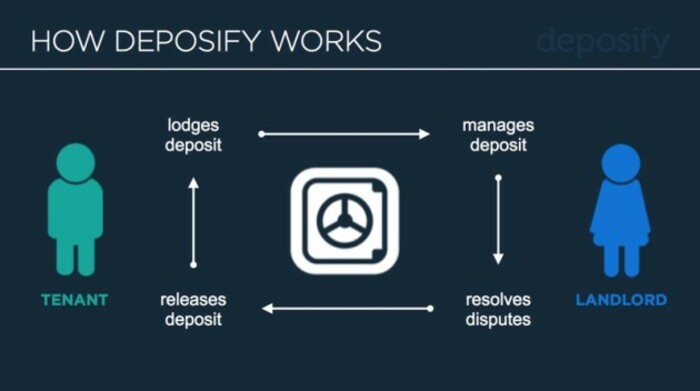 Source: Deposify
Home market
Although Ireland isn't as tightly regulated as the US for deposits, Bayle said Deposify worked because many landlords weren't aware of what rights they had when dealing with tenants' money.
Here, deposits remain legally the property of tenants, despite landlords having rights to claim – and a lack of understanding about this setup was what cause protracted disputes between the two parties at the end of leases, he said.
"The practice is that tenants hand deposits over to landlords, lots of whom use it as working capital and at the end of the term that engineers disputes.
"Deposify is like a rental deposit passport for tenants. They carry it around, and when they are out of banking hours and viewing a property, they can just put a deposit down there and then.
"Then when they're leaving a property and handing over the keys, they can press a button and get their deposit returned. Or if it ends up in a dispute, it can be resolved in days or weeks, not months or years – because they know the money is there."
read more on