Deeptech Seed Fund is preparing to go live with its first startup deal
It has 'access to north of a $100 million' to back European deep-tech startups.
DEEPTECH SEED FUND, a new tech investment fund helmed by Irishman Pearse Coyle, is preparing to close its first deal.
It is focusing on deep-tech, which is broadly defined as research- and scientific-based innovations with a strong focus on engineering. This can encompass areas like internet of things and artificial intelligence and machine learning.
Coyle told Fora that the fund, which was first set up over a year ago, is an "open-ended evergreen fund" with backers providing "access to north of a $100 million" for the venture that will invest in European startups.
"They're from multiple countries and they are all tech entrepreneurs, they're people that have made their money out of tech," Coyle said. "None of them are institutional."
Coyle is the former chief executive of Limerick's NVMdurance, which was acquired by US outfit RPX. He said the fund targets investments that are "earlier than most" seed rounds.
It is looking for people working on new innovations that have been – or could be – spun out of universities or other companies.
"We're bringing the whole funding discussion to these people earlier than they expected to have it," he said.
It is closing its first deal in the coming weeks – backing a startup that's been spun out of a "major tech company and it's not in Ireland" and is working on developer tools for the internet of things.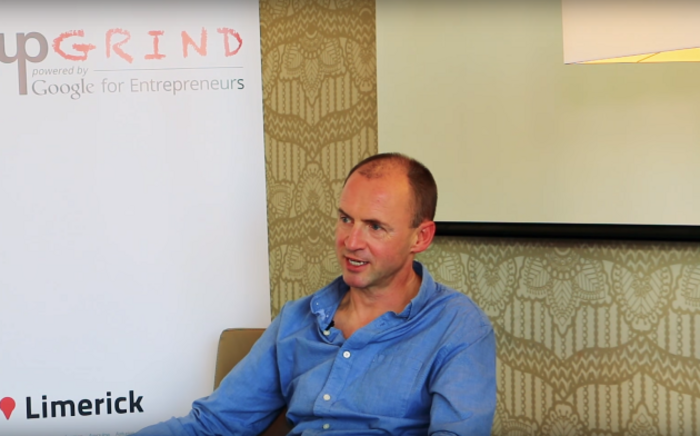 Source: YouTube/Startup Grind Local
Deeptech's investment strategy can be riskier than your typical seed round cheque. While there may be innovative tech or intellectual property at play, in some cases a company hasn't even been officially formed.
"We're balancing the risk of going early with a very strong commercial due diligence," Coyle said.
It is working with specialist incubators and other companies to vet interest in prospective new technologies for potential commercial traction.
"It's taken us nearly 12 months to get from saying we have money to doing our first deal but we learned an awful lot along the way," he said.
"There's a bunch of practical things we learned – what we ought to look at, ought not to look at."
'Follow your money'
The hefty amount of money in the pot, Coyle said, is to ensure Deeptech Seed Fund can claim a spot in successful portfolio companies' future rounds.
While initial seed investments will be typically under $1 million, it wants to have enough in the war-chest to participate in significant follow-on rounds, lest it dilutes its stake.
"It could quickly go on to 20, 30, 50 million rounds because a lot of the deep-tech areas are very capital-intensive," he said.
"You have to go ready to follow your money all the way and that's our strategy."
Get our NEW Daily Briefing with the morning's most important headlines for innovative Irish businesses.