Your crash course in... Examinership
All you need to know about what happens when an examiner is appointed by the courts.
DEBENHAMS RETAIL IRELAND got the green light to enter examinership yesterday when the High Court gave its seal of approval for the process to begin.
The company applied for the court protection after booking a loss of €6.7 million last year and the withdrawal of support from its UK parent company.
But what does examinership actually mean for the company and those involved – and why would a firm's bosses want to go down that path at all?
First up, let's wrap our heads around what the term means and its origins.
What is examinership?
Examinership, which was first introduced in 1990 as part of the Companies (Amendment) Act, is a process that is unique to Ireland and that's intended as a last roll of the dice to try and rescue a business from insolvency.
However, going into examinership is not as easy as filling in a few forms. A company's directors need to be able to prove that the business can't pay its debts but that it also has a realistic chance of overcoming insolvency and getting back on track.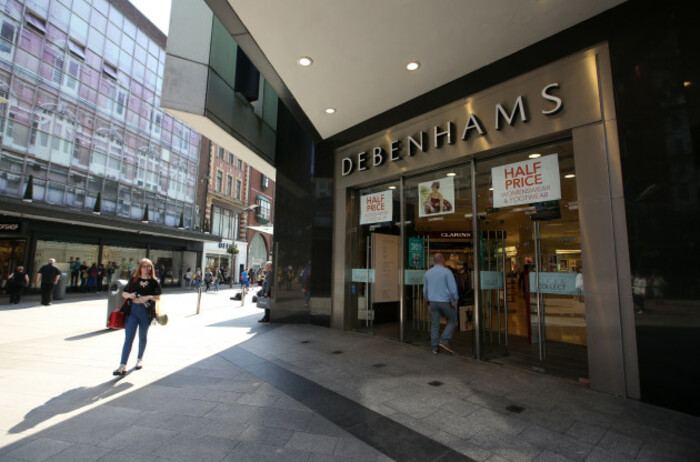 Source: Sam Boal
Companies that are granted permission by the High Court to enter examinership are given 100 days of leeway, during which the business is protected from creditors. That temporarily stops assets being seized and protects the company from being wound up.
During this grace period, directors of the company retain all their executive powers and are able to refinance the business and continue trading.
If the company reaches a compromise with creditors about how they are eventually going to pay what is owed, the business exits examinership.
Compromises agreed upon between a company and creditors are often financed by new funding secured by the company, selling assets or using money from any trading surplus realised during the protection period.
So how does this compare to receivership?
There are two big difference between examinership and receivership. These boil down to the amount of protection afforded to an insolvent company and who pulls the trigger to kick-start the process.
Unlike for examinership, it is usually banks or other creditors that apply to the court for a receiver to be appointed to a company that owes them a large sum of money. If the application is successful, the firm has no say over the matter and must enter receivership.
Under receivership, all power over the business is passed on to an external administrator, who takes on full control of the company.
Companies can continue to trade, but if a company is in receivership, it usually means the business is on its last legs.
In a lot of cases, receivership leads to liquidation because the person appointed is only focused on recouping money for creditors and will do this to the detriment of the business's operations if necessary.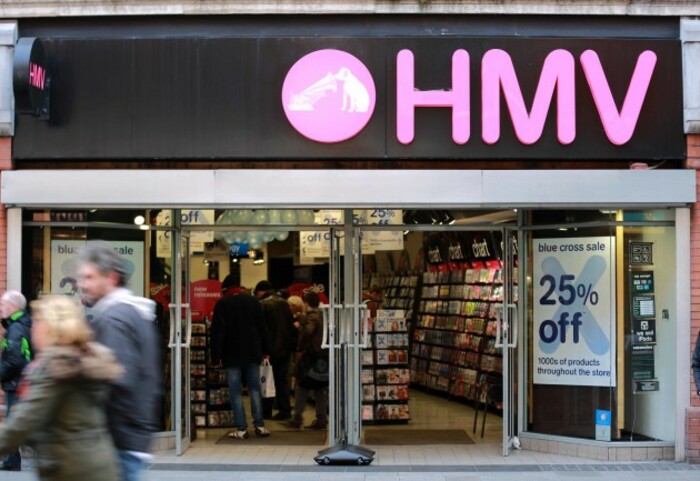 Source: RollingNews.ie
One high-profile Irish company to be placed in receivership in recent years was HMV Ireland. As part of the process, HMV stores across Ireland closed and over 300 staff were let go after the receiver announced that the outlets were making a loss and no buyer could be found within the receivership period.
It got a new lease of life in 2013 when new owners Hilco Capital opened several new stores, although the same company has since liquidated the Xtra-vision chain and begun closing HMV outlets again.
How is examinership used?
The court process can be an effective way of getting a company back on its feet and having a examiner appointed doesn't necessarily mean everyone should pack up their things.
Last year alone, over 1,200 jobs were saved as a result of examinership, according to accountants Hughes Blake.
In the case of Debenhams, it is reported the retailer will use the 100-day period to renegotiate rental costs that the company claimed are fixed at above-market rates.
And the firm wouldn't be the first to use the process to renegotiate rents, particularly after the excesses of the Celtic Tiger period.
Last year Mothercare had an examiner appointed and used the grace period to try and strike a fresh deal on long-term leases the company was locked into.
read more on