How Dealz's 'build now, ask later' record is slowly catching up with it
The British-owned discount retailer is locked in another planning dispute, this time over its Wexford store.
DISCOUNT RETAIL CHAIN Dealz is appealing to the national planning authority after the latest in a long series of run-ins with local councils over unapproved developments.
Since UK retailer Poundland launched the Dealz brand in Ireland seven years ago, over a dozen disputes between the company and county councils have boiled over nationwide.
In the most recent case, from last month, Wexford council ruled that Dealz broke planning laws by opening a store in Clonard Retail Park more than two years ago.
Dealz appealed to the council last year for permission to keep the convenience-style outlet open. But the council said the building, which was formerly a tile store, is zoned for the sale of bulky goods.
The British retailer has now brought the case to An Bord Pleanála in a bid to overturn the local authority's decision. The firm highlighted the high vacancy rate in Wexford retail parks, suggesting there was an "over-provision of retail warehousing units".
However an analysis by Fora shows that the case was far from an isolated incident, with Dealz displaying a track record for opening stores without prior consent.
After launching stores in 15 different counties, the retailer retrospectively applied to county councils to retain aspects of each development that had been included without planning permission.
Over the past three years, Dealz has also brought several of these disputes before the national planning body.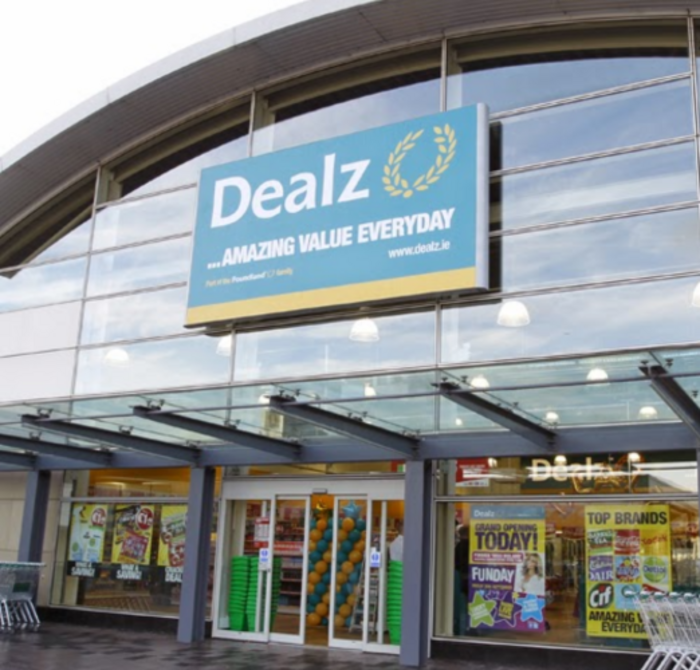 Source: Google Maps
Nevertheless, Dealz has enjoyed little success in its planning appeals. One Dealz case already before An Bord Pleanála relates to a store opened in Fontfill, south Dublin, during 2016.
The case mirrors the latest dispute in Wexford, with Dealz opening a store at Fontfill Retail Park in a unit zoned for the sale of bulky goods.
Last year, South Dublin County Council said the company had no permission to operate the outlet and was in breach of planning laws.
Dealz appealed the ruling to An Bord Pleanála. A final decision by the national body was due last year but has twice been pushed back.
Appeals
Many of the retailer's other disputes with county councils have centred on planning applications for internal shop modifications, store signage and window advertisements put in place without permission.
The majority of local councils ordered the company to remove the unapproved works. Dealz fought three of these planning orders, two in Dublin and one in Limerick, through the national planning body but failed to overturn the decisions.
Despite the rulings from An Bord Pleanála, the retailer refused to take down some of the signage, which resulted in Limerick's county and city councils initiating legal proceedings against Dealz in 2016.
This month, the Limerick Leader reported that legal proceedings were brought to a close when the court was told the signage was removed. Dealz paid the council's legal costs for the case.
Dealz has rapidly expanded across Ireland since it launched its first two Irish stores nearly seven years ago. The company now has 60 locations in the Republic, while parent Poundland has over 250 more discount stores spread across the UK and France.
Fora contacted Dealz for comment on the most recent cases and its disputes with local authorities.
A spokewoman said: "We're continuing to engage with local authorities – to keep colleagues employed and our stores open for customers."
Sign up to our newsletter to receive a regular digest of Fora's top articles delivered to your inbox.