DCU is launching bite-size online courses for skills-hungry professionals around the world
The university will today announce a strategic partnership with ed-tech outfit FutureLearn.
DUBLIN CITY UNIVERSITY is rolling out a suite of online courses on topics such as blockchain and artificial intelligence as part of a strategic partnership with digital education provider FutureLearn.
Jointly owned by the UK-based Open University and employment industry group SEEK, FutureLearn provides a range of online courses designed by universities and other institutions from around the world.
Students and working professionals will be able to enroll in short-term and accredited DCU courses on a range of subjects like artificial intelligence, fintech, conflict resolution, blockchain and data analytics. The full range of courses will be available from the start of next year.
The DCU-FutureLearn partnership will be officially announced at a forum on the future of education later today.
Mairéad Nic Giolla Mhichíl, associate professor with the National Institute of Digital Learning at DCU, told Fora that part of the motivation for the partnership was to give on-campus students access to overseas peers via the interactive elements of FutureLearn.
"We thought if we got our students to engage in some of these online courses with global students, it would a great way to get them to internationalise … It gives that unique opportunity for learners to engage with each other," she said.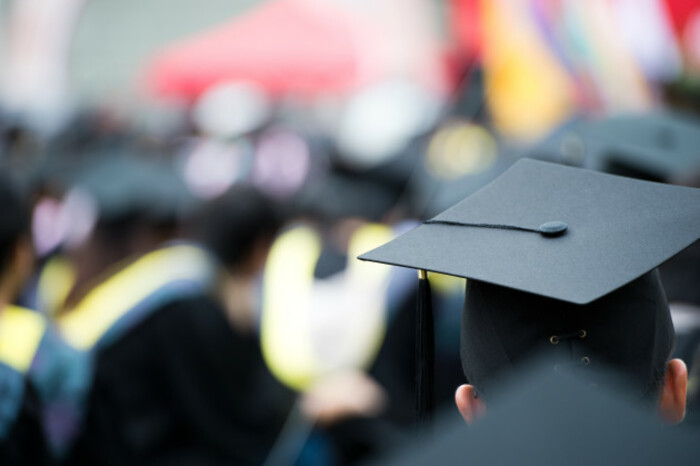 Source: Shutterstock/hxdbzxy
Working professionals
DCU and FutureLearn also aim to provide the online courses to working professionals from around the world.
Cathal Furey, senior project manager at DCU's Ideas Lab, said the move reflects a shift in the wider education industry.
"If you look at people's professional careers now, they have to constantly reinvent themselves and adapt and upskill throughout their career," he said.
"Online learning gives this flexibility. You can do it in your own time, on your own devices, but at the same time, what we bring to that as a university is our academic skill, our cutting edge research, our understanding of really strong learning frameworks."
The short-term DCU courses on FutureLearn can be completed over a period of roughly four to five weeks, at the end of which participants receive a certificate of completion.
Accredited courses will be delivered over roughly 15 to 16 weeks. Participants will be expected to complete assessments and will be able to accumulate university credits that can be combined to build a full postgraduate degree.
The courses will have multiple start dates throughout the year, meaning participants can spread the workload to suit their schedule.
Nic Giolla Mhichíl said this is seen as a way of future-proofing third-level institutions.
"If we can crack this nut of allowing learners to stack their learning from the bite-size courses into full awards, that's going to be a huge game changer in the higher education scene," she said.
DCU is an existing FutureLearn partner – in addition to UCD and Trinity College – having trialled a course on the Irish language and culture last year.
Furey said the fact that DCU is now becoming a global strategic partner to FutureLearn will allow it to have direct input on new features provided by the company in addition to providing course material.
"What's exciting about that is, through this global strategic partnership, DCU has a seat at the top table of Europe's leading online social learning platform," he said, adding that the university will tweak its existing curriculum based on its knowledge from the FutureLearn partnership.
Get our NEW Daily Briefing with the morning's most important headlines for innovative Irish businesses.