A year after hauling a 767 up the Shannon, Sligo's glamping project has hit a funding snag
The funeral director behind the scheme says he may turn to crowdfunding for the €2.5 million plan.
SLIGO FUNERAL DIRECTOR David McGowan has been given the go-ahead from planning officials to develop his Enniscrone 'glamping' site – but it could be delayed as he hunts for funding to finish the project.
Last year, the businessman drew significant attention to the west coast of Ireland when he transported a Boeing 767 up the Shannon to the site of his proposed Quirky Nights Glamping Village.
The aircraft is earmarked to be the central fixture of the glamping site when it is converted into accommodation for guests, alongside a three-carriage train, helicopter, boats and old buses.
However a year on, McGowan, who owns a funerals business in Ballina and an academy that teaches the embalming profession, said he hadn't been able to get bank backing for the development without also signing a sizeable personal guarantee.
"There isn't a banking system in this country for the likes of me, and any business starting off in the west of Ireland is going to struggle to find money for a development," he said.
"So it's either private sector or I go crowdfunding. That's what I'm down to now, and I have to raise €2.5 million to put that glamping site into production.
"I am researching crowdfunding at the moment and know there are a lot of people who will support us. We just need to work out what we can give in return for supporting us."
McGowan said he has already invested €1.3 million in the project, and he has also had outside interest from one potential private backer.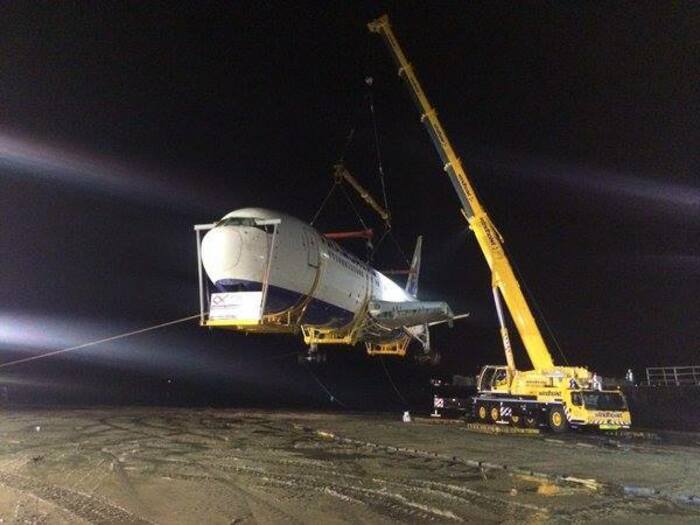 Source: Discover Enniscrone
Drawing board
Despite the funding hurdles, McGowan said he is confident he will have the glamping site up and running in time for summer 2018.
"Everyone said I couldn't move that plane and it couldn't be done. Well I'm going to go out and find a way, there are other ways to do it without the lending institutes."
He added that the delay has allowed him time to readjust some of the development. He has plans to secure additional planning permission for a large, airport-style terminal near the plane.
"It has given me time to think and I have made some changes to the site. For example, loads of people have asked if they can get married in the plane and if there will be conference facilities there.
"I have now incorporated those things into the facilities now, which means the new 'mock terminal' building beside the plane will have a restaurant, a conference room and an educational centre that I could maybe turn into a cinema in the evening."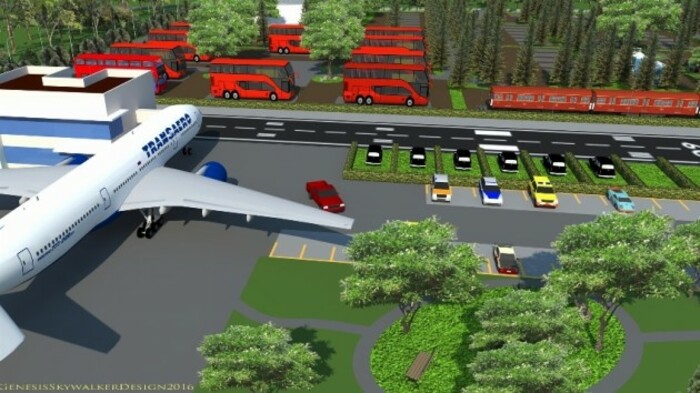 Source: Quirky Nights Glamping Village
Momentum
For now, McGowan said he is focused on maintaining interest in the project – admitting the bar for publicity was set high with the plane arrival.
He has lined up a musical festival for the location, with the likes of Riptide Movement, Hermitage Green and the Hothouse Flowers already booked.
[embed id="embed_2"]
"People are looking in at the site and they see nothing happening, well there is a big gig coming up with 67 Irish bands and that will keep the momentum going.
"So that's my next project, to get over the end of the month with the music festival. That will bring a good few thousand euro to the village. After that we will sit down, look at the finances and look at how we plan to attack this."
Meanwhile, McGowan's follow-up gimmick could be on a similar scale to the Boeing-hauling mission.
On a recent trip to Boston, he got his hands on the remnants of a decommissioned Cold War-era Russian submarine that served as a museum in Providence before it sunk in a 2007 storm.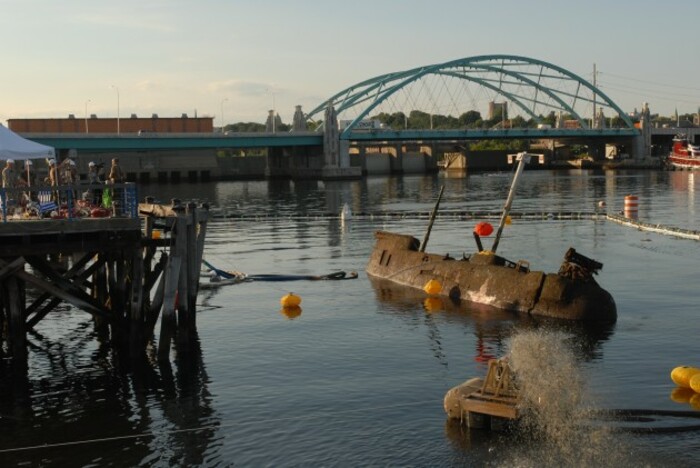 Source: Wikimedia
He said the city has agreed to give the 200-plus foot long submarine to him for free if he paid for its transport.
"The department that looks after marine and fishery in the US has deemed her not seaworthy. So it can't even be pulled across the Atlantic.
"Boston want to get rid of it and they were delighted to see me coming. I have convinced them to give it to me for nothing, it's just the logistics of the move that we're looking at."
Sign up to our newsletter to receive a regular digest of Fora's top articles delivered to your inbox.