Ex-Anglo boss David Drumm has pleaded not guilty to conspiring to defraud investors
Jury selection is under way.
FORMER ANGLO IRISH Bank chief executive David Drumm has pleaded not guilty to the two charges he faces at a Dublin court.
The 51-year-old faces two charges of conspiring to defraud depositors and investors at Anglo by "dishonestly" creating the false and misleading impression that deposits were €7.2 billion larger than they really were.
He also faces a charge of breaching an EU transparency directive while in the same role.
This trial had been set to take place last April, but Judge Karen O'Connor vacated the trial date at Dublin Circuit Criminal Court due to legal issues.
It began this morning at 11am and is expected to last between three and five months.
Jury selection is under way with Judge O'Connor telling the panel of potential jurors that they are ineligible if they have formed strong views about Anglo Irish Bank and feel they could not deal fairly or impartially with the trial.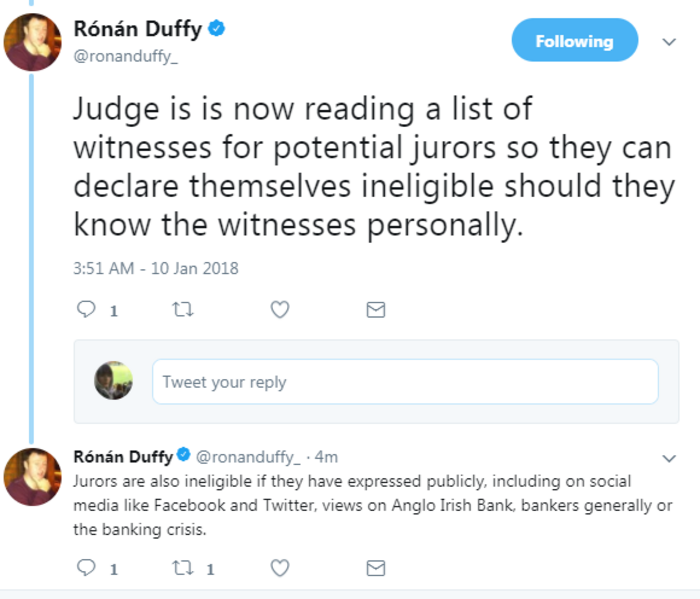 Last January, Drumm was granted free legal aid.
Written by Sean Murray and posted on TheJournal.ie