Ireland's data regulator wants outside help to deal with the wave of international scrutiny
The State entity has become the EU's front line in many complaints about privacy breaches.
THE OFFICE OF the Data Protection Commissioner wants to beef up its communications team with experts who can deal with the wave of "scrutiny" from international media.
The State entity overseen by Helen Dixon, who answers to the Department of Justice and Equality, is tasked with safeguarding the proper use of consumer and commercial data here in accordance with EU law.
The department has issued a tender seeking firms with expertise in media relations to supplement the commissioner's in-house communications team. This is a renewal of an existing tender that expired recently.
According to the published tender document, the commissioner's office has been subject to "significant scrutiny" from international media in recent years.
The State body added that it has drawn a lot of attention as the EU's front line in dealing with many multinational tech companies, such as Facebook and Google, which have their European headquarters in Dublin.
The commissioner's office, once lampooned in international media for fulfilling its vital role from an office next to a former Centra in Laois, is currently being sued in Europe's top court by Austrian activist Max Schrems over how it handled his complaint about Facebook's alleged privacy breaches.
Its budget has more than quadrupled in recent years to over €11.6 million in 2018, and it has been dramatically increasing its headcount while also opening a new office in Dublin's city centre.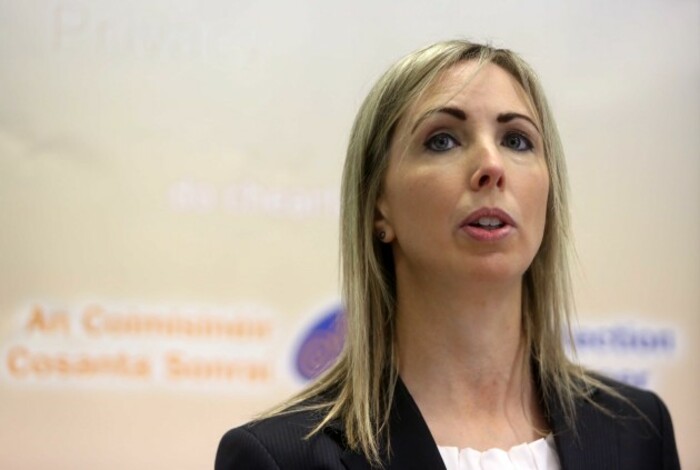 Source: Sam Boal/RollingNews.ie
GDPR
In the tender document, the commissioner's office said that the "busy" communications division needs a firm to help process the volume of requests and to provide expertise in how to deal with high-profile international media outlets.
A spokesman for the agency told Fora that the organisation receives hundreds of queries from international media every year.
He added that the state entity has anticipated 2018 will be particularly busy due to the introduction of the General Data Protection Regulation (GDPR) in May.
The data protection rule changes afoot will make important amendments to existing laws about how personal data can be captured, stored and processed.
Those found to be in breach of GDPR will face stiff financial penalties to the tune of €20 million, or up to 4% of an organisation's total global annual turnover.
Sign up to our newsletter to receive a regular digest of Fora's top articles delivered to your inbox.