DAA has been told to pay thousands to workers being moved 30 minutes from a Shannon office
Siptu members said they will lose privileges like access to duty-free shops.
AIRPORT OPERATOR DAA has been told to pay thousands of euro to a group of workers who will be moved from an office at Shannon Airport to a new facility about 30 minutes up the road.
The semi-state company announced earlier this year that it would relocate more than 50 jobs from a 'shared services centre' at the Clare hub to Plassey Business Park in Castetroy, Co. Limerick. The move is due to occur in November.
DAA's shared services centre provides back-office financial support to Dublin and Cork airports. For clarification, Shannon Airport is independently operated by the Shannon Group and broke away from DAA in 2013.
Some 32 trade union-member workers told a recent Labour Court hearing that the decision to relocate the jobs to Limerick was taken without any consultation with employees.
Speaking on behalf of the workers, Siptu said its members would be disadvantaged by the move because they would no longer have access to Shannon Airport facilities like duty-free and the hub's credit union.
The court heard the commute to Plassey Business Park – which is a 30-minute drive from Shannon – would be particularly difficult for most staff because there is no direct public transport links available.
Commuting by car would entail either enduring heavy traffic through Limerick city or additional mileage and tolls if workers used the motorway, the court heard.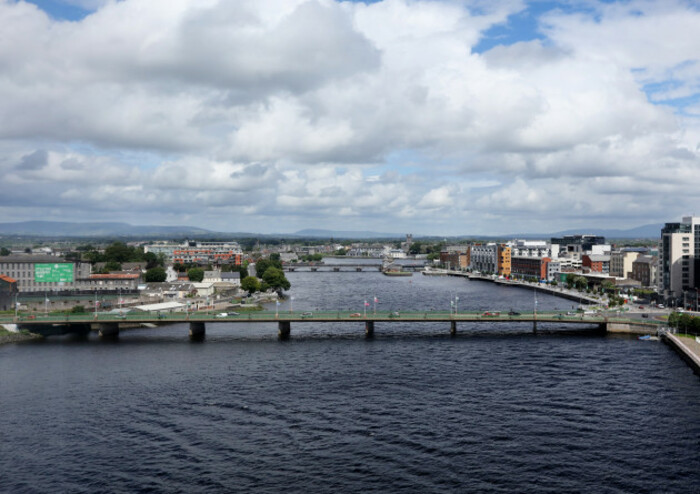 Source: Eamonn Farrell/Rollingnews.ie
Siptu sought compensation payment for its members, a severance package for staff who did not wish to relocate and the option for some employees to work from home.
'Reasonable distance'
In its argument, DAA said that the proposed relocation was within a reasonable distance. It said the main reason for the move was so it could expand its shared services centre.
The company told the Labour Court that it had recently recruited two new staff members but was struggling to find space for them in the existing office.
DAA acknowledged that there was no direct public transport route to Plassey Business Park and offered to operate a Shannon-Limerick bus service for six months. It also offered to pay a lump-sum to staff who would have to travel extra distances.
In relation to lost amenities like access to Shannon's duty-free, DAA said it had engaged in local discussions with workers. It also said it would allow staff to work from home for a transition period.
In its recommendation, the Labour Court said a severance package for staff who rejected the relocation was out of the question.
It said, "While acknowledging the particular challenges the move will present for some individuals, the court does not believe in circumstances where the company is seeking to expand and recruit additional staff that such a package would be appropriate."
Recommendation
The Labour Court noted a level of agreement between the parties, namely in relation to the provision of a bus service for an initial period.
It recommended that a transitional payment should be paid to all 32 Siptu-member workers, starting with a €4,000 payment per head on the date of the transfer.
It said another €3,500 in cash and vouchers should be paid to each worker at different intervals up until January 2019, bringing DAA's total bill to €240,000.
The Labour Court said the payments would only be permitted if Siptu members fully co-operated with the relocation.
Sign up to our newsletter to receive a regular digest of Fora's top articles delivered to your inbox.