The Irish wing of real estate firm Cushman & Wakefield is splitting from Sherry FitzGerald
The Chicago-based outfit recently announced plans to go public in the States.
THE IRISH WING of restate estate firm Cushman & Wakefield is splitting from property group Sherry FitzGerald to become part of its Chicago-headquartered parent company.
Cushman & Wakefield announced today that it has entered into an agreement to acquire the entire commercial property arm of Sherry FitzGerald, of which it already owns a 20% stake.
The financial details were not disclosed. The deal is expected to be completed by early September. Cushman & Wakefield said that it will "maintain its close affiliate relationship" with Sherry FitzGerald.
Two years ago, the Irish group's commercial property business was rebranded as Cushman & Wakefield Ireland, which employs more than 100 people across its offices in Dublin, Limerick and Galway.
As part of the acquisition announced today, managing director Aidan Gavin will become head of Ireland at the Chicago-based firm and will sit on its UK and Ireland executive committee.
Colin Wilson – Cushman & Wakefield's boss for Europe, the Middle East and Africa (EMEA) – said the firm expects "further growth as the Irish economy continues to strengthen and we integrate fully as a single firm with a truly seamless operation between Ireland and the UK".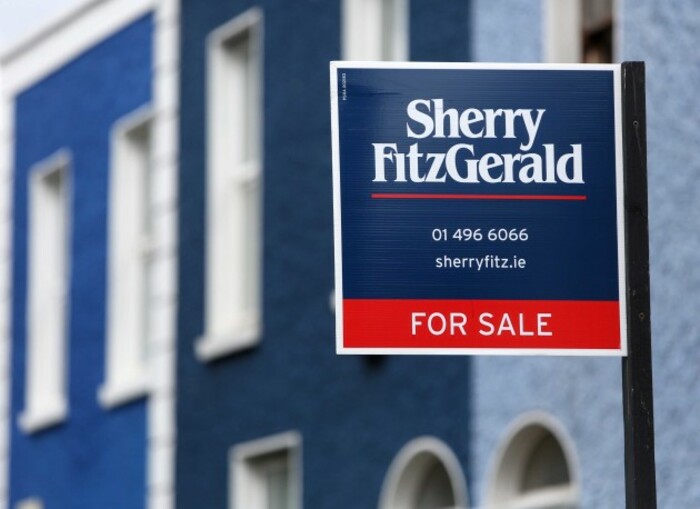 Source: Sam Boal/Rollingnews.ie
IPO plans
Sherry FitzGerald Group chief executive Steven McKenna said the sale will provide "the opportunity to back our ambitious plans to continue developing our core … business", adding that the property firm will soon open its 100th office.
"It makes sense for Cushman & Wakefield to solely own their Irish commercial business and equally it makes sense for us to have a simplified ownership structure and single brand. We are also pleased to continue our extremely close professional relationship with Cushman & Wakefield Ireland," McKenna said.
The news of the buyout comes weeks after the US-based outfit announced plans for an initial public offering (IPO) of its ordinary shares.
In June, Cushman & Wakefield filed a registration statement with America's Securities and Exchange Commission with regards to the proposed IPO.
The offering will be led by Morgan Stanley, JPMorgan Chase & Co, Goldman Sachs Group and UBS Group.
Sign up to our newsletter to receive a regular digest of Fora's top articles delivered to your inbox.