After years of losses, a profitable CurrencyFair is ready to take on Asia
The Dublin company recently acquired a Hong Kong outfit as a gateway into the market.
AS ONLINE CURRENCY exchange CurrencyFair approaches its 10th birthday, the fintech firm is hitting profitability for the first time.
The Dublin-based company's chief executive, Paul Byrne, told Fora that the company successfully cut a number of loss-making endeavours and was now focused on expanding into the Asian market.
"Since the new management team got involved in CurrencyFair, we have set out on a path to grow and expand the company," he said. "We set the objective of profitability, which we reached during the current year."
Byrne, previously CEO of finance software firm Trintech, took over the reins of chief executive of CurrencyFair in late 2016.
The company, which facilitates peer-to-peer foreign currency exchanges, was co-founded in 2009 by former CEO Brett Meyers, who remains a director.
Accounts for 2017 show that the company's accumulated losses had topped €25 million at the end of the period, however it expected to hit "positive cash flow" in 2018.
"The company had historically invested in a couple of areas that were early stage and didn't necessarily deliver the returns the company at that time thought," Byrne said.
"We were able to discontinue some loss-making products and really focus in on what the company does well."
Byrne declined to reveal any figures on CurrencyFair's profits for this year but said the company is set up for "continued growth" as it pushes into the Asian market with the support of additional investors.
The company previously raised around €30 million from backers including Octopus Ventures and Dublin-based Frontline Ventures.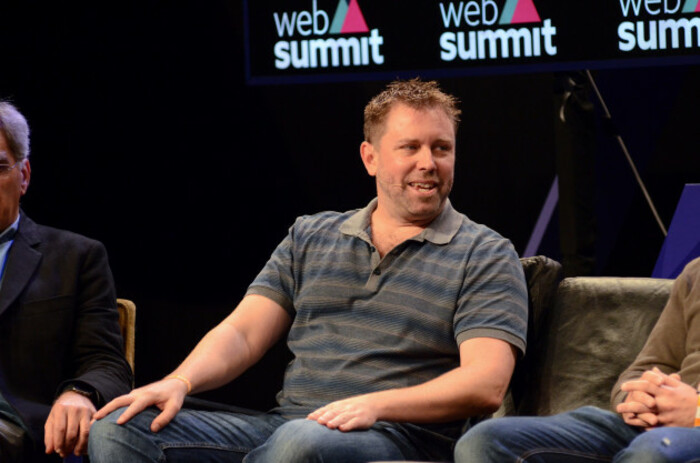 Source: Flickr/CurrencyFair
Last year the firm's average headcount slipped to 65, according to its latest accounts, down from 79 in 2016. However Byrne said the departures had been voluntary and he expected CurrencyFair's staff to hit 80 in the coming weeks.
"Some people obviously chose to leave at the time the new management team came on board because they would have come in with the founders. For some people they left voluntarily and they weren't replaced at that time," he said.
Asian market
The company is in the middle of its push into the Asian market, which includes a €20 million investment plan with debt-based backing from a number of investment firms.
Its first big move involved an acquisition of Hong Kong-based payments firm, Convoy Payments.
"We acquired a licence for Singapore and Hong Kong. CurrencyFair itself acquired a licence to expand in those two markets and then when we set about setting up our own business in Hong Kong," Byrne.
He said the company opted for an acquisition because Convoy, which has 18 people on its books, provided knowledge of the local market as well as manpower.
"We understood their business, but we didn't have their Asia experience and likewise they didn't have the breadth of technology development that we had," he said.
"As we grow into 2019 we may look at (more) acquisitions but primarily it will be organic-led, leveraging the base we have in Hong Kong, our operating base in Australia and obviously our European base here in Dublin."
Nevertheless, Singapore and Hong Kong remain "early stage markets" for CurrencyFair, Byrne added, which had been largely focused on Europe in the past.
"We're just getting up and running in those markets now. We have a range of markets that we're looking at expanding into. We can't announce them until we acquire the licences."
Get our NEW Daily Briefing with the morning's most important headlines for innovative Irish businesses.