Why a small town in Mayo is the perfect test bed for cutting-edge technology
Crossmolina is the guinea pig for what could become a nationwide energy-efficiency plan.
IT MAY LOOK like an implausible guinea pig for trialling next-generation technology, but in many ways Crossmolina is the perfect test bed.
The location of the Mayo township – population just over 1,000 – in the heart of rural Ireland means a successful project there can be applied virtually anywhere in the country.
Crossmolina has been kitted out with a network of smart devices – from street lights to energy monitoring tools - as part of a project run by the Sustainable Energy Authority of Ireland (SEAI).
The trial is being done in partnership with Mayo County Council and New York-listed tech provider Silver Spring Networks as part of a nationwide plan to convert Ireland into a low-carbon society.
Speaking to Fora, Silver Spring director Rachel Eyres said street lights account for almost 40% of a city's energy bill but smart devices installed in Crossmolina under the first phase of the project will reduce energy output by automatically turning them off when there is no activity nearby.
"There are two aspects to this phase of the project. The first one is the intelligent street lighting … phase two, the energy efficiency side of the project, is about engaging energy consumers in their own energy use.
"They will have access to a website that can tell them in close to real-time how much energy they are using, what it's costing them and they can get tips on how to be more energy efficient."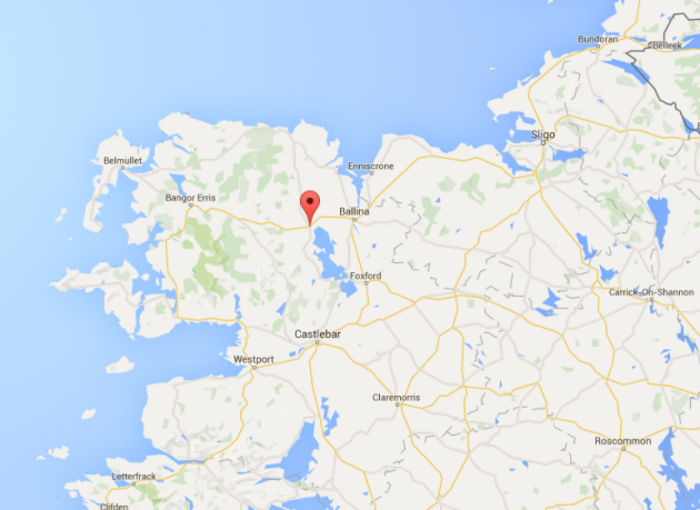 Source: Google Maps
If the trial is successful, it will prove the project can work on both a smaller scale – as well as in larger, international cities.
The project is partly supported by the SEAI up to approximately €45,000, with the remainder funded by Silver Spring and the Mayo County Council, according to Eyers. It uses 'Internet of Things' (IoT) technology, a term for a network of internet-enabled devices that are able to communicate seamlessly with one another.
With that foundation in place, Eyres said the council could also roll out further smart city applications in the town – functions like smart traffic controls, parking management, water, gas and electricity networks, and electric vehicle chargers.
She added that many cities worldwide, such as London, Chicago and Kolkata in India are already using the company's technology, with over 23 million devices connected to its network.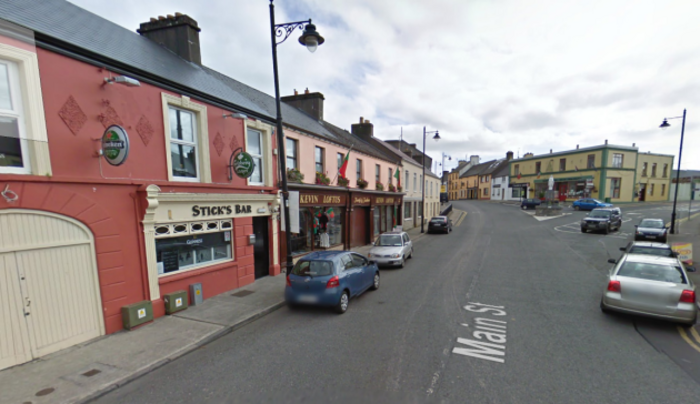 Source: Google
What is a smart town?
Silver Spring executive vice-president Eric Dresselhuys said the benefits of an IoT-enabled energy system might appear "invisible" to consumers, but the effects were far-reaching.
"You tend to notice your electricity when it goes out and take it for granted when it's on. At a very simple level … it's improving the reliability of the product that people use," he said.
"These technologies also allow people to get a lot of transparency into how they use power and how they interact with their communities.
"There is great frustration for people when their bills go up or their taxes go up and they don't know why. These technologies allow people to understand and manage when they use resources and how they can change their behaviour."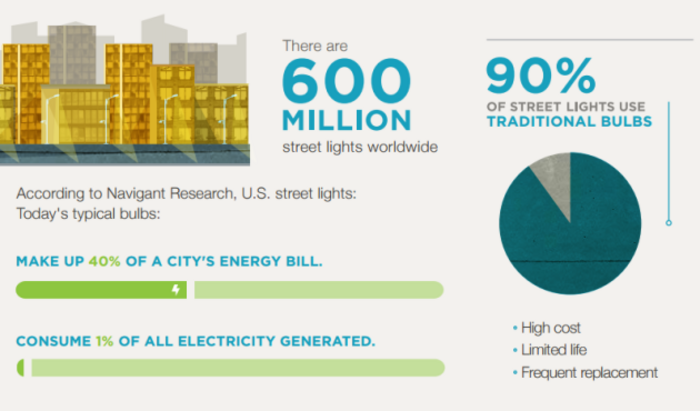 Click here for a larger version
More smart towns
Eyers said with all the intelligent street lights installed, the next phase of the project, the energy efficiency part of the programme, will begin in the coming weeks and last for six months.
Silver Spring has talked to other towns around Ireland about installing a similar type of energy-efficiency network and according to Dresselhuys there is no town too small or city too big to take advantage of this cost-saving measure. 
"We're open to all comers. It's for big cities like Paris, but also small towns. We've got a project in Halifax, Nova Scotia and Paris. They're pretty different places with very different use cases, but they all see the value of bringing this IoT technology to improve efficiency and quality of life.
"Crossmolina isn't the first place you would think of (for IoT) but I really believe that in two years time we will be asking what city is not doing this."
read more on