Your crash course in... What history can teach us about a return to customs checks with the North
Officials patrolled the Irish border for 70 years.
UK PRIME MINISTER Theresa May said this week that maintaining the common travel area between the Republic and Northern Ireland was high on her agenda for Brexit.
However, May made it clear that Britain will not remain a full member of the EU customs union or single market. Instead, it will look to negotiate its own trade deals with foreign countries and the EU bloc.
Her 'hard Brexit' comments have fueled speculation that there will be return of a customs-patrolled border between the Republic and Northern Ireland.
Reacting to May's speech, Fianna Fáil's spokesman on foreign affairs and trade, Darragh O'Brien, told RTÉ's Drivetime that her hard-line stance on exiting the EU customs union "crystalises a risk that a border of sorts will be put in play".
Taoiseach Enda Kenny tried to ease those concerns when he told the World Economic Forum in Davos that he does not expect to see a resurgence of customs checks on the border after Brexit.
Source: Facundo Arrizabalaga/PA Wire/PA Images
That said, until the fallout from Brexit becomes crystal clear, speculation of a customs border comeback will likely remain high on the list of concerns for Ireland.
However, unlike so much speculation surrounding Britain's exit from the EU, we already know about what a 'hard' border could look like – because it existed for 70 years.
Introduced on 1 April 1923, customs patrols existed between Northern Ireland and the Republic up until 1993.
With that in mind, we spoke to Liam Kennedy, a professor of economic history at Queen's University Belfast, who took Fora on a "quick trip across the decades" to give a snapshot of what impact the customs border had when it last existed.
The colourful smugglers
Customs barriers between Northern Ireland and the Irish Free State were introduced by the first Irish government at the end of February 1923.
Enacted just weeks after it was announced, businesses were given very little time to prepare for the new border measure.
Importing and exporting most goods across the border was banned, and businesses that wanted to move merchandise had to submit a carrier's report to customs officials.
People crossing either side were also subjected to searches in case they were smuggling goods.
There were certainly delays at ports and border patrols, and some businesses that relied on cross-border exports closed down, but the early border years largely had little economic impact, Kennedy tells Fora.
"Smuggling really becomes significant during the course of the economic war, which was from 1932 to 1938," he says. "The peak was during the second world war because (rationed) commodities that were in relative abundance in the Irish Free State were smuggled across the border into Northern Ireland."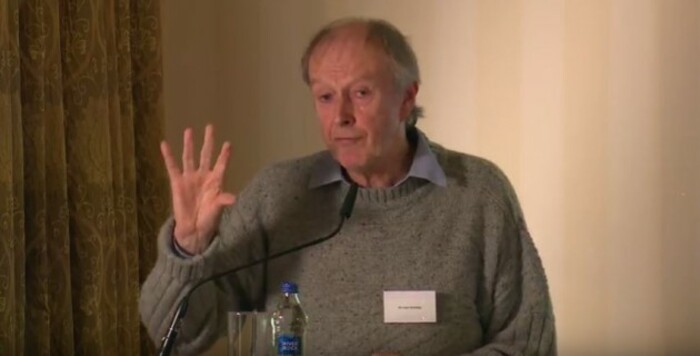 Food commodities like eggs and sugar were secretly brought north, while tea and petrol went south.
Rationing continued well after the war into the 1950s, which sustained the market for petty smugglers with an entrepreneurial flair.
Kennedy recalled a yarn about an elderly Irish woman who regularly visited relatives across the border in Derry.
"She travelled by train, because you had far more train connections in those days, and for her comfort had a hot water bottle," he says.
However, the bottle she clutched was filled with whiskey, which was "readily available in the south but heavily rationed in the north".
"She would take that to a relative on the Northern Ireland side of the border. For the return journey, she would fill the bottle with tea leaves, which were very scarce in the south of Ireland."
There are many stories like that, Kennedy says, as well as tales of "skimpily dressed" women travelling north to visit relatives before coming back "dressed to the heels with coats and several dresses".
It is also believed that children were used to smuggle smaller goods because they were "more difficult to arrest".
"There is a colourful social history of smuggling and cat-and-mouse games between customs officials and local people on both sides of the border," Kennedy says. "Those stories abound, but I suspect qualitatively the significance of the trade wasn't particularly great."
In other words, smuggling didn't really have much of an impact on the public purse or commerce in the early 20th century, largely because it was organised on a small scale. "It was kind of an intimate business," Kennedy says.
Later years
There was a resurgence of smuggling in the 1980s and 1990s when the European Economic Community (ECC) – which later morphed into the EU – introduced the first European exchange rate mechanism in 1979.
This broke the one-for-one link between the Irish punt and the pound sterling and created an exchange rate between the two currencies.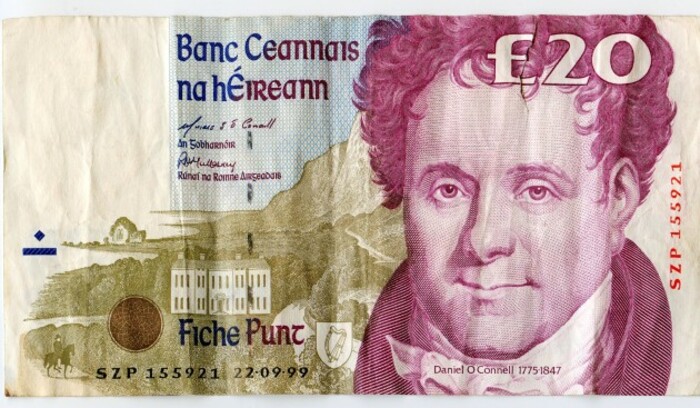 However, European trade rules protected the two side from any large-scale smuggling operations.
"You have the 1966 free-trade agreement, entry into the then-EEC on 1 January 1973, the progressive erosion of tariffs, and free trade within the EEC after a short transition period," Kennedy says. "The conditions weren't there for massive smuggling."
It is worth noting that some of the trade agreements between Ireland and Britain pre-date entry into the European Union.
North-south trade
According to InterTradeIreland, the state-backed body that represents cross-border business, trade between the Republic and Northern Ireland was worth about €3 billion in 2014, the most recent year for which figures are readily available.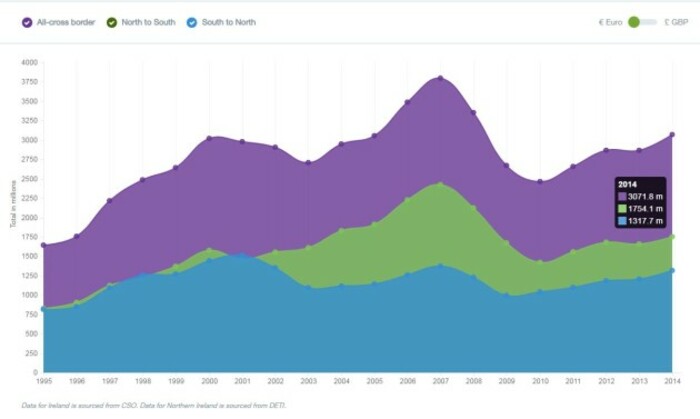 Click here to view a larger version.
However, historically speaking, the two economies on the island are not highly complimentary, Kennedy says.
"In terms of export markets, it's outside Ireland for both parts and that's been true historically, which is why the economic implications of the border haven't been that great," he argues.
In the 11 months to November last year, CSO figures show the total trade in goods between Northern Ireland and the south was worth just under €2.5 billion – compared to €27.5 billion in goods changing hands between the Republic and Great Britain.
Kennedy believes that while there is certainly scope for north-south economic cooperation and trade, "the potential there is quite limited and I think will remain limited".
"I'm all in favour of economic cooperation between north and south, and it has increased in recent years," he says. "But it's still relatively small in relation to the economy (both north and south), which is globally-orientated."
"If you're one of those huge pharmaceutical multinationals in the Cork region, you're not going to sell tonnes of Viagra north of the border," he says.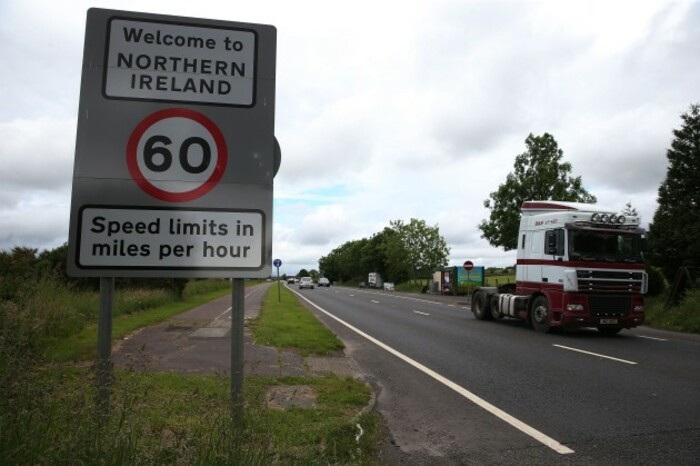 Source: Brian Lawless/PA Archive/PA Images
Future
From his reading of Irish economic history, Kennedy believes there will be "all kinds of problems with Brexit", but adds that it's "probably easy to overestimate how disruptive this will be" to cross-border business.
"I would assume there will still be free movement of labour between the United Kingdom and Ireland, which was indeed the case from independence onwards," he says.
In terms of goods, Kennedy suspects there will be differences in tax regimes and difference in prices and some disruption to cross-border trade, "but given that most trade from both parts of the island is with external markets, including Britain, I don't think it's impact is going to be that huge".
However, as with everything Brexit-related, we'll have to wait and see how this one pans out.
read more on