Your crash course in... Ireland's economic uncertainty
The economy is at risk of overheating, but Brexit could yet pour cold water on its expansion.
DESPITE ALL THE doom and gloom about Brexit and global challenges, Ireland's economy is doing pretty well of late. So well, in fact, that we are in danger of "overheating". 
That's according to the Central Bank, which warned in its latest 'Quarterly Bulletin' of 2019 that there is a "material risk" of overheating if Ireland's strong economic expansion continues to push the county towards capacity and put upward pressure on wages. 
Our friends over in Britain, however, could pour cold water on those plans if fears of a no-deal Brexit come to pass. 
If such a scenario becomes a reality, we'll have weaker economic growth next year with higher unemployment. If there's a deal, however, the economy is a risk of overheating.
It's all pretty uncertain, which is making life difficult for economists.  
"The uncertainties around Brexit and managing the risk of overheating increase both the challenge and importance of charting the appropriate fiscal policy path," Mark Cassidy, the director of economics and statistics at the Central Bank, said.   
Why would the economy overheat?
The Central Bank's central forecast is that growth in 2019 and 2020 is expected to come mainly from the continued expansion of the economy, reflected in solid growth in consumer spending and underlying investment. Economic growth is expected to be 4.9% this year, moderating to 4.1% in 2020.
Ireland's output – what the country can produce – is getting pretty close to full capacity, with the country close to full employment.
This could push up wages, which could lead to the dreaded boom-bust dynamics.
Wage growth could see Ireland becoming less competitive, thus leading to a drop in output. If those rising wages are not flexible downwards when buoyant economic conditions dissipate, that causes problems.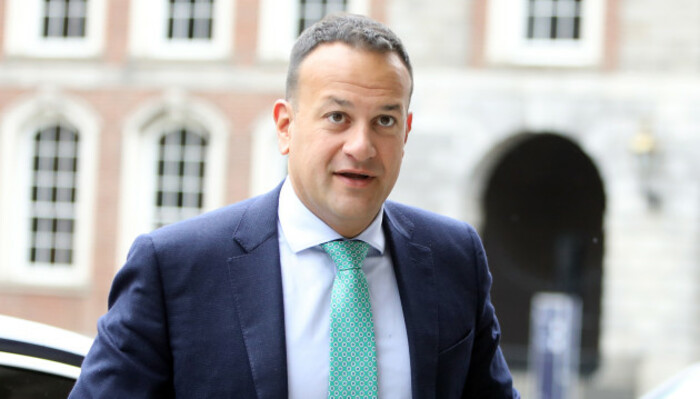 Source: Leah Farrell
How can we get more capacity? 
A separate economic letter published earlier this week pointed to inward migration as a way to sustain growth and keep pay down. 
In the report on employment growth, the Central Bank noted that migration into Ireland will be "the most important source of employment growth in the short- to medium-term". 
But according to the report, attracting workers from overseas may not be as easy as it was in the past. 
In the early 2000s the pool of available migrant workers was growing in tandem with the EU and its new member states – and it's not likely that a change this significant will happen again soon. 
"This means that Ireland is now competing for migrants with other European countries facing similarly tight domestic labour markets," the report said. 
While an increase in inward migration could help to mitigate overheating dynamics in the labour market, there could be other consequences.
More migrant workers will likely drive up house prices further and Ireland needs to focus on increasing the housing supply to attract these workers, according to the bank's report.
"Whilst migration inflows can assist in dampening wage growth, increased numbers of migrants will create overheating pressure in other areas of the economy, and particularly in the already congested housing market," the employment growth report said. 
 What about Brexit?
A no-deal Brexit at the end of October changes things significantly. 
It would mean a "significant weakening of activity across many parts of the economy" and economic growth in Ireland would expand by 0.7% in 2020, as opposed to 4.1% if a deal can be agreed. 
"Our forecast is for around 34,000 fewer jobs by end 2020 and over 100,000 fewer jobs over the medium term compared to our forecast if a deal on Brexit can be reached," Mark Cassidy said.
How can it be managed? 
If a no-deal Brexit can be avoided, a bit of macroeconomic management will be needed to keep things cool. 
The Central Bank believes that the State can play an important role in adjusting its spending levels and tax rates to containing excess demand and avoid placing excessive strain on an economy operating close to capacity.
"With output at or close to potential, a tighter fiscal policy would help to manage demand pressures and reduce the risk of overheating and a return to boom-bust type conditions," Cassidy said.  
A no-deal Brexit, however, requires a different approach. 
In this case, there would be a "material deterioration in the public finances and the fiscal environment would be significantly more challenging", Cassidy said. 
There could be a need for targeted support to certain parts of the economy that are most affected. 
"It is important that any fiscal response is consistent with long-run debt sustainability and does not undo the hard work in re-establishing Ireland's fiscal credibility and risk the emergence of unsustainable debt dynamics," Cassidy added. 
Get our Daily Briefing with the morning's most important headlines for innovative Irish businesses.