A 'creative and free-flowing' workspace for small firms will open in Dublin's city centre
The Brickhouse co-working space will open its doors in April.
WORK AND MEETING SPACE provider Iconic Offices has announced that it will open a new co-working space near Dublin's Grand Canal Dock.
As part of a five-year deal with property investment firm Hibernia REIT, the 21,000 sq ft Brickhouse workspace will open its doors at Block 1, Clanwilliam Court in April.
The Brickhouse promises to be a "creative and free-flowing think space" for freelancers, startups and multinationals.
Across three floors, the property will offer office space, event space and hot desking services – desks shared by workers on a rota basis – to individuals and small businesses.
A spokeswoman told Fora it will be able to accommodate up to 300 people.
Networking opportunities and other events will be hosted at the space as part of a project called Brickhouse Community.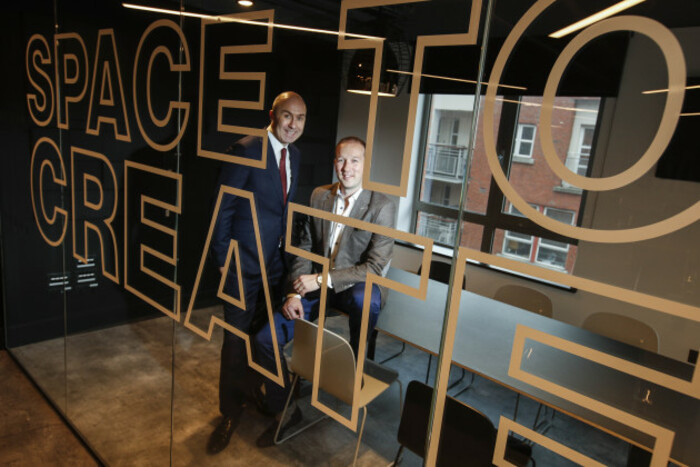 Source: Conor McCabe
Founded in 2013, Iconic Offices currently operates across 16 locations in the capital with spaces that range from one to 200 desks.
It was set up with the idea to offer "affordable workspace for SMEs".
Iconic's chief executive, Joe McGinley, said that he was "extremely confident that The Brickhouse will deliver the highest standard in visionary co-working space in Dublin".
He claimed that the space has already attracted attention from Irish and international companies.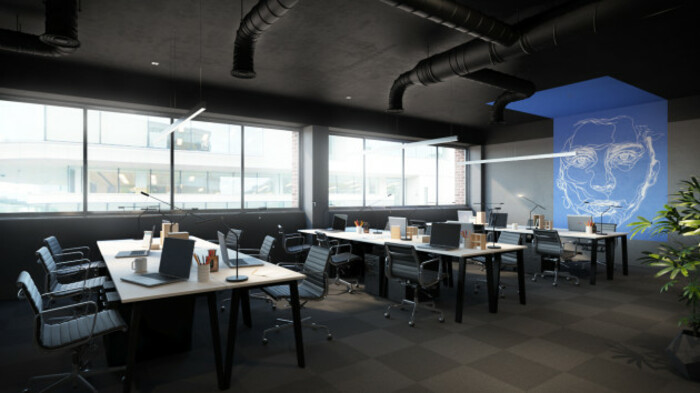 Source: Hibernia REIT
HubSpot deal
Iconic Offices is already a tenant of Hibernia REIT at SOBO Works, an 11,000 sq ft office on Windmill Lane.
Commenting on today's announcement, Hibernia's chief operations officer, Frank O'Neill, said: "Co-working and flexible workspace are becoming increasingly significant elements of the office market and we look forward to working with the Iconic team, whom we know well from SOBO Works, to meet this tenant demand."
Separately, the property firm announced that it has pre-let 16,000 sq ft of office space to sales and marketing software provider HubSpot.
The office is located in Dublin's north docks is currently being refurbished.
"The refurbishment of Two Dockland Central is progressing well and discussions continue with other potential occupiers," O'Neill said.