Nenagh's Max Factor-manufacturing plant to close with the loss of 200 jobs
The firm behind the facility, Coty, revealed the decision to staff today.
Some 200 JOBS will be cut at a plant making Max Factory beauty products – with plans for the Nenagh facility to be closed by the end of 2018.
Staff at the Coty plant were called to a meeting today and told the factory would be closed as the manufacturer had decided to consolidate its cosmetics operations.
A statement from the company said that roughly 200 roles will be affected by the decision and the Co Tipperary plant could be closed as soon as the end of next year.
The company added that these plans are still subject to approval by its board. County councillors for the region were briefed on the situation ahead of the announcement and told to "expect the worst".
Sinn Féin's Seamus Morris told Fora earlier there was meant to be an announcement made by the company tomorrow about its future globally, but this has been brought forward 24 hours.
"The executive has taken every measure to stave off job losses. However, we've been told to hope for the best but to expect the worst," Morris said.
"It's a huge body blow to everyone in the town because a couple of years ago staff were told the plant was moving to Poland, but they worked hard to stave off that move through talks with the company."
Coty said it intended to consolidate its cosmetics operations into two "core centres", which meant the Nenagh plant would be shut.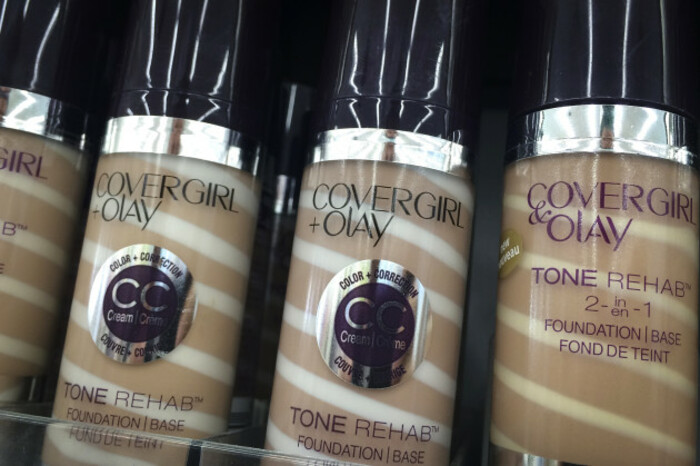 Source: AP/Press Association Images
Foreign investment
The plant is based on the old site of the Procter & Gamble manufacturing facility and has been in operation since 1978. It was acquired by Coty last October as part of a $12.9 billion merger deal.
Ahead of the announcement it was expected that Coty, which also produces other fragrances and skincare products for Rimmel and Calvin Klein, would move the operations of the Irish plant to a similar facility in the UK.
Morris said earlier that the loss of jobs is a bit of a surprise because the feeling was the Brexit vote would sway the company to keep it Irish plant and close its operation in Kent.
He added that the county council has requested a meeting with Minister for Jobs Mary Mitchell O'Connor to talk about the issue.
"This Coty plant is the last foreign direct investment of its size in Nenagh. FDI just hasn't been flowing into the area," he said.
Morris added that the area is "very fortunate" that payments processor First Data is opening a new European research and development centre in the area. That move is expected to generate up to 300 jobs.
Update: This article has been updated to include a statement from Coty confirming the plant closure.