An Post is about to hike the cost of a stamp by nearly 40%
The head of the organisation said the cost still represents "very good value".
THE COST OF a national stamp is set to rise from 72 cent to €1, the chief executive of An Post has said.
David McRedmond said the price increase is about setting the right price and it is "pretty much the average price across Europe".
He told Today with Sean O'Rourke on RTÉ Radio 1 the 38% increase is "absolutely necessary" and, at €1, the cost still represents "very good value".
An Post, he pointed out, has the highest quality ratings in Europe, the best next-day service in Europe and the best international mail service in Europe.
However, he said, money is needed for all these services, noting: "It is so important for An Post to be properly funded."
McRedmond said there has been a decline of nearly 50% in mail volumes "in most countries" and that this fall is expected to continue by between 5% and 10% each year.
He said, until now, prices have been kept artificially low in Ireland.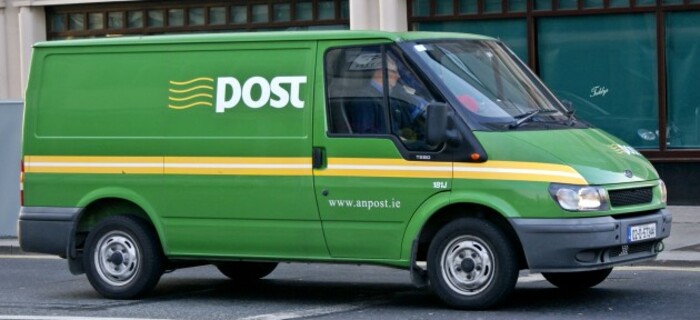 Source: Wikimedia
Legislation drafted by Minister for Communications Denis Naughten last year removed the price cap of an An Post postage stamp.
He said the move was necessary to keep the five-day postal service in operation nationwide.
Last year, the organisation also raised the price of a national stamp by two cent. This new increase will be the third time the price has been hiked in three years.
Post office closures 
An Post's claimed last year its annual losses would be between €12 million and €16 million.
The company has seen mail volumes fall by roughly 40% over the past decade and last year the organisation's chairman, Dermot Divilly, admitted its mail business is fast becoming unsustainable.
Earlier this week it was reported that 80 post office branches would close in rural areas of Ireland. An Post refuted these claims and said that no final decision on closures has been made.
McRedmond said he couldn't confirm how many post offices will close, but as many branches as possible will be kept open.
Between 2007 and 2010, 198 post offices closed down and a further 24 between 2011 and 2014.
He added that staff numbers will have to be reduced substantially over the next decade and there will be redundancies.
He said other post services that have been through similar restructuring have come out the other side and are now good, solid businesses.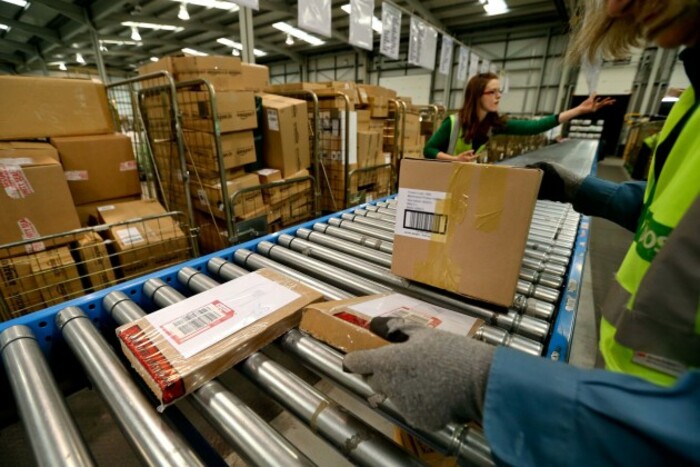 Source: An Post
Diversifying
During the interview, McRedmond also noted new plans that will see post offices launch additional financial services and expand the amount of licences that can be sold in post offices.
An Post has also made moves to save its waning mails business by branching into freight delivery operations and also any-time parcel pickup services.
A working group spearheaded by businessman Bobby Kerr has also suggested that the organisation should consider offering services such as insurance, motor tax and health check-ups.
Reporting by Órla Ryan and Killian Woods.