A Dublin startup has nabbed €1.3m to guard sensitive company data on staff mobiles
Corrata will use the new funds to expand into the UK and US.
BLACKROCK-BASED MOBILE SECURITY company Corrata has landed €1.3 million in funding to ramp up its marketing efforts and secure more customers.
Corrata builds solutions for enterprises to protect their data on mobile devices by filtering content or limiting employee access to certain data.
It was founded in 2015, entering a very busy and competitive space. The market for enterprise mobile security is tipped to reach $34.8 billion globally by 2020, according to market research firm Allied Market Research.
The new funds will be invested primarily in product development and sales and marketing, chief executive Colm Healy said. The company currently has 10 customers in Ireland and the UK.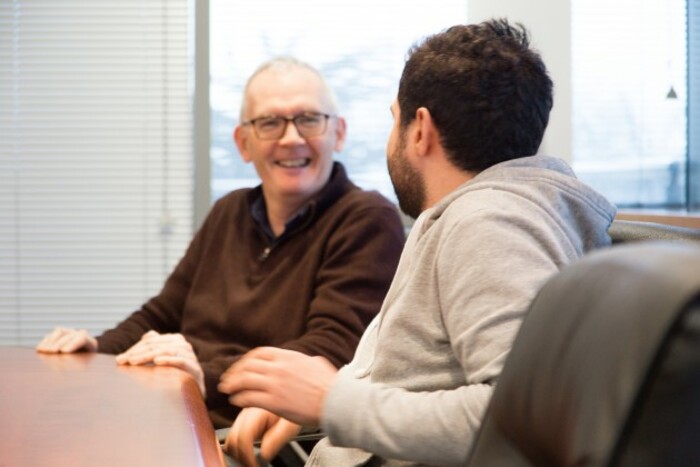 Source: Corrata
"We've been working on our product for the last couple of years," Healy said. "Now that we have what we think is a breakthrough product in the mobile device security space, we're raising money in order to allow us to market that more generally."
According to filings with the Companies Registration Office, the investment comes from several backers.
These include early stage investment fund Clariet; Dublin-based Delta Partners, which has also backed Irish companies like Digit Games and Boxever; and angel investor vehicle Viccera.
Lenwol, an early backer in the company that took a small stake in return for allowing Corrata to use some of its intellectual property, also participated in the investment.
Mobile threats
Many mobile security products are based on securing the device itself, which Healy calls a very limited approach to protecting company data whether it's on an employee's own device or company-issued equipment.
"Most of the threats really arise when the device connects to something on the internet, something bad, malevolent, whether that be a phishing site, a malware download site," he said.
If a banker, for example, connects to a dodgy Wi-Fi spot at a conference to send an attachment or access a file, they're leaving their employer's data at risk of interception or violation.
"It's about extending the kind of protections that have traditionally only been available on the desktop to mobile devices," Healy said.
Corrata is targeting sectors like healthcare, finance and manufacturing, where sensitive data about customers or products are regularly on the move, but its technology can be applied to nearly any business.
As controversies continue to bubble around data security for businesses, firms in security and data protection are leaping into action to take advantage.
"Frankly, today, any information that an employee is accessing as part of their work is almost certainly going to be sensitive to somebody," Healy said.
Next markets
The company, which currently has 10 staff on its books, will be aiming to expand its customer base at home as well as grow a presence in the UK and North America.
It charges a monthly subscription fee of between €2 and €5 per device in a company, on a sliding scale depending on the size of the organisation.
[embed id="embed_3"]
It is aiming to have monthly recurring revenues of €100,000 within 18 months, but right now it's still a long way from that target.
"It's significantly less than that (currently). We would need to grow our revenues by around eightfold, shall we say, to get to that kind of number," Healy said.
This latest investment from Irish backers will go someway to helping reach that goal, but the company intends to eventually seek a much larger funding round from international investors.
Sign up to our newsletter to receive a regular digest of Fora's top articles delivered to your inbox.