Covid-19 and the gig economy: What are companies planning to support delivery riders?
Deliveroo and Uber Eats said they are prepping measures to support riders that are affected.
AS THE CORONAVIRUS upends work schedules, on-demand food delivery services are prepping plans to support their contracted workers that may be impacted by the virus.
Fora understands that Deliveroo has committed funds to support its contracted riders if they are diagnosed with the virus or told to isolate by a medical authority.
When contacted, a Deliveroo spokesperson said it was continuing to examine ways to respond to the ongoing situation but did not provide any further details on these measures.
"Deliveroo will provide support for riders who are diagnosed with the virus or who are told to isolate themselves by a medical authority, and we will continue to explore other ways in which riders can be supported," the spokesperson said.
It follows moves by Uber in the US, which said last week that it would provide some compensation to drivers and delivery riders that have been diagnosed with the virus.
Its food delivery unit Uber Eats competes directly with Deliveroo in many markets, including Ireland.
"Drivers and couriers in these situations will receive compensation for a period of up to 14 days," Andrew MacDonald, the senior vice president at Uber, said in a statement.
"This has already begun in some markets and we are working to implement mechanisms to do this worldwide. We believe this is the right thing to do."
The company did not provide any specifics on what supports it would provide to its delivery riders in Ireland.
Riders and drivers on the Uber app in Ireland and the UK are eligible for free insurance that covers sickness payments.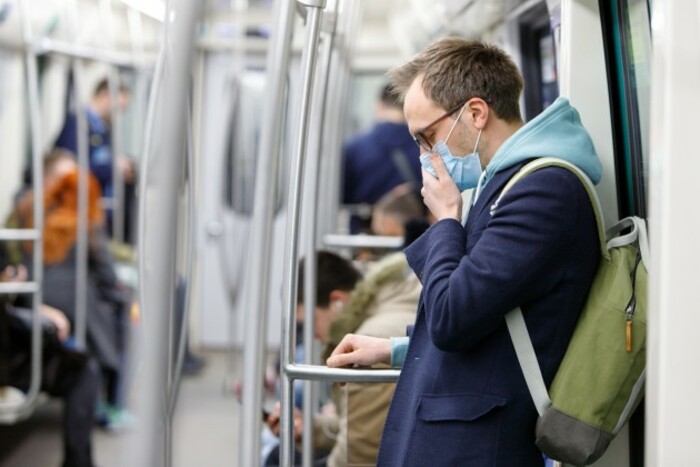 Source: DimaBerlin
Just Eat is the third major delivery platform in the Irish market.
"This is an evolving health crisis which we continue to monitor. We have shared HSE advice and guidance with our team, including our independent contractors who provide delivery services," a spokesperson for Just Eat said.
"We continue to encourage everyone to take the steps necessary to protect their health."
Self-employment
Figures from the UK have shown a bump in sales for delivery and digital services amid the coronavirus outbreak and recent storms that forced people to stay in.
On the flip side, the precarious nature of gig economy workers means that should they fall ill or need to isolate, they could be left with no income and no protections.
While many companies are telling employees to work from home, self-employed delivery riders typically can't avail of that option.
Get our Daily Briefing with the morning's most important headlines for innovative Irish businesses.