What one shout-out from Richard Branson did for this six-month-old Dublin company
As part of our weekly Startup Spotlight series, we profile Coroflo.
PROTOTYPE IN THE bag, patent secured, €650,000 in funding raised and a shout-out from Richard Branson – Irish startup Coroflo has squeezed a lot into the past six months.
The company, based in Dublin's Dogpatch Labs and incorporated in April, is developing a product that uses a smartphone app to monitor milk supply to a baby during breastfeeding.
Developed by co-founders Helen Barry and James Travers, the Coro device has been in research and development since 2015.
The company's chief executive, Rosanne Longmore, joined the project full-time earlier this year to lead the business operation after a 15-year career in finance and investment.
Speaking to Fora, she says that the idea for the device came about after both Barry, who is a medical doctor, and Travers, who worked in 3D printing, couldn't find a device to monitor breast milk supply when the couple had their first child.
Longmore says Coroflo is about to start testing the product ahead of a commercial launch in the second half of next year with two leading Irish pharmacy chains.
The device will help address the "global breastfeeding crisis", she claims.
The World Health Organisation has recommended women breastfeed children up to the age of six months, but only two in five mothers actually do.
She says that Coro will give mothers who breastfeed an accurate measure of how much milk their child is getting and in turn decrease the number who opt for using milk formula instead.
Source: Coroflo
Momentum
Over the past few months, the company has also collected a prize as Irish winner of the Virgin Media Business Voom Tour pitch competition.
Longmore says the recognition has been a major source of momentum for the startup.
"We were only a few weeks in Dogpatch when we won Voom in May. It's a free competition, I made a two-minute application video in the office on my phone and we got asked to pitch.
"When we won the Dublin leg we got a lot of press coverage, which is vital for a startup. Once you get a bit of coverage and investors start to hear about you, it makes that investor pitch a little bit easier."
As a winner of the Virgin Media competition, Longmore was invited to meet Virgin founder Richard Branson – and she says there were two things she wanted to get from the meeting.
One was a picture of the billionaire entrepreneur with the Coroflo product and the second was a written endorsement for the firm's EU Horizon 2020 grant application. But she got more than she bargained for.
At the launch of his recent book, Branson name-dropped Coroflo, which Longmore says caused a spike in interest that no PR could replicate.
"The reaction has been phenomenal. Obviously, the traffic to the website is up, and when we were over in London we were able to tee up a number of meetings with VCs.
"We've had VCs from the US contact us, so we have interest from around the globe. I can't say anything definite has come from the shout-out yet, but we're positive it will."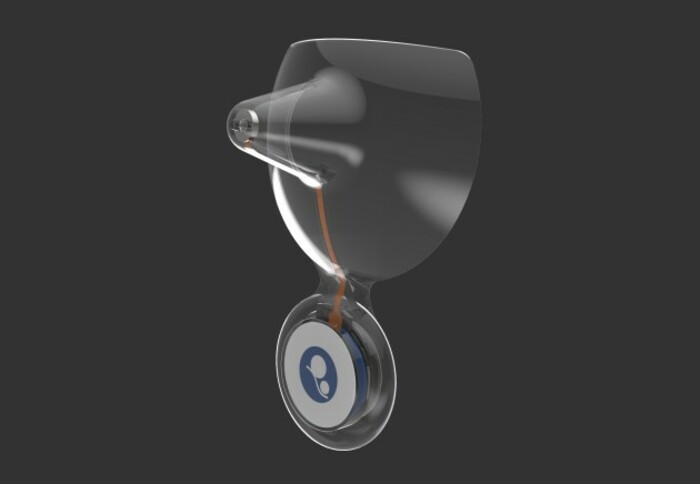 Source: Coroflo
Head down
For now, Longmore says the company is ready to step away from the limelight for a while.
With the startup's seed round completed – including as-yet unnamed investors and €250,000 from Enterprise Ireland's high-potential startup programme – Coroflo is working on the 'user acceptance' phase of testing.
Development of the app needs to be finalised, while the company also plans to recruit. Longmore and Travers are the startup's only full-time staff at present.
The firm had initially looked to secure just €250,000 at its seed stage, however Longmore says it decided to aim for a larger sum to give the business the resources it needed to reach its potential.
"We started developing financial forecasts and we realised we were going to need more cash than we original anticipated," she says.
"In order to extend that runway, we felt more comfortable getting investment of €650,000 – no startups want to run out of road in the early stage of building their business."
This article is part of a weekly series featuring Ireland's most promising startups. If you would like to see your company featured email news@fora.ie.
read more on