How Cook Medical's new Irish manufacturing boss is navigating the evolving device landscape
The Limerick plant is leading the firm's prep for the wave of new medical equipment regulations.
PAT BURKE, THE newly appointed manufacturing boss at US medical device maker Cook Medical's Irish operation, has been at the coal face of many changes in the medical device industry and ever-evolving regulation.
While recently promoted to the role of vice president and general manager of manufacturing at the Limerick facility, opened in 1996, Burke has been at the firm in various operational roles since 2002.
Now he's responsible for the Limerick plant's manufacturing of equipment like stents, ultrasound needles and drug-coated devices.
Cook Medical was founded in 1963 but in 2018, it drastically realigned its operations and whittled its 10 business units down into just two divisions called Vascular and MedSurg.
"In the vascular side, the primary product that we make there are self-expanding stents for treating peripheral artery disease," Burke explains.
"On the MedSurg side, primarily we manufacture within the speciality for endoscopy so we do a lot of plastic stents, gastroenterology stents, ultrasound needles."
EU rules
Cook Medical manufactures medical equipment for a global market, but regional regulation always presents challenges.
The EU's Medical Device Regulation (MDR) comes into effect next year. It is a sweeping set of new regulations that will increase the standards for certifying medical devices, including those already on the market.
"It does require a lot of extra effort for us to get our products compliant to that and there's a whole effort and team put together here to do that," he says.
"EU MDR is being project managed in Cook out of Limerick so we're actually leading and project managing that effort for the Cook organisation."
It's not likely to be a smooth process. Industry players have warned that product inspectors, known as notified bodies, will not be prepared in time to certify devices by the May 2020 deadline.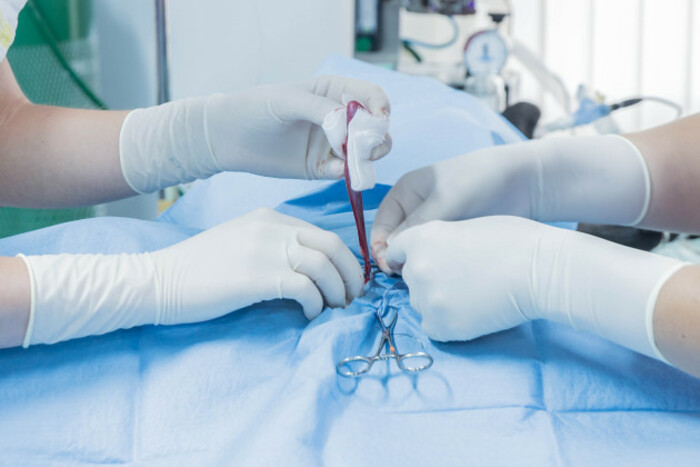 Source: Shutterstock/pemastockpic
To date, only one notified body, the British Standards Institution (BSI), has been approved by European officials.
"We're well aware of (the issue)," Burke says, but adds that he's beginning to see greater traction around the industry and that more notified bodies will eventually be ready.
"We do believe they'll be ready but in general it is a concern. They're under tight resources. It does take time with notified bodies to get our products done and get them reviewed.
"It's not to say that it's not an issue but in general, once you work with them and plan it, it's not a showstopper for us."
Brexit
Another issue is the always-present B word – Brexit. The UK's exit from the EU will likely have some kind of impact on Europe's – and Ireland's – access to medical devices.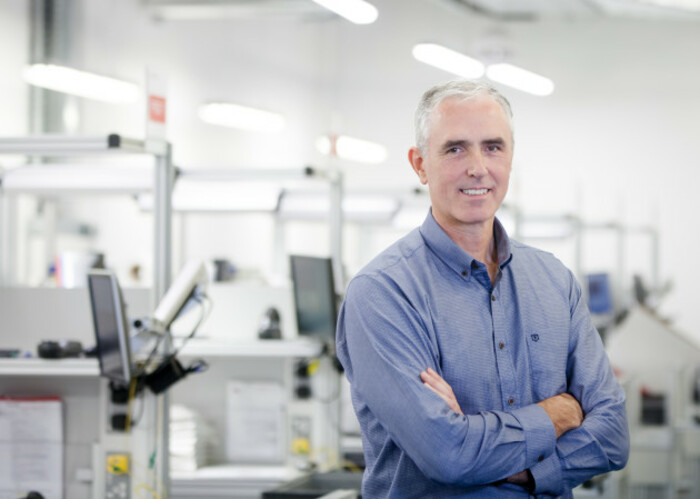 Source: Cook Medical
A great number of notified bodies are based in the UK, which could cause further delays as device manufacturers seek alternative inspectors for their products, such as Germany's TÜV SÜD or Ireland's National Standards Authority.
BSI in the UK is preparing a Netherlands-based division as a work-around.
"We don't know what will happen with customs and the movement of products," Burke says.
"But Cook has its distribution centre in Germany so we don't have to go through the UK, although we do today, we can get around that."
He admits that preparing for regulatory hurdles has caused a slight bump in the road for developing new devices.
"Cook does a lot of mediation work and has been required to do that so we haven't had as strong a pipeline, as we would have had in previous years, of new products compared to the last three to four years.
"That whole process has kicked back in again and it's getting much stronger."
More than 850 people work in Cook's Limerick facility with 550 working on the manufacturing side under Burke.
Medical devices naturally have a long lead time of many years for design, testing and clinical trials before they find themselves in hospitals.
"Is there a flashy new product coming our way to us in Ireland? Not at this point, but there are certain iterations and certain products in development now that will be manufactured here. We will be constantly growing."
Get our NEW Daily Briefing with the morning's most important headlines for innovative Irish businesses.