This Galway startup is trying to save athletes from lifelong head injuries
As part of our weekly Startup Spotlight series, we profile Contego Sports.
FOR MARK GANLY, the idea for his startup came from reading an article in the newspaper seven years ago.
It told the story of John Fogarty, an ex-international Irish rugby player who was forced to retire from the sport due to numerous concussions – injuries that have caused medical problems which continue to plague his life.
Ganly, a former software developer based in Oranmore, had already been in the sports gear sector for years, selling hurling equipment such as sliotars and helmets online.
He says something about Fogarty's story hit home with him, and he could see it was only the beginning of the concussion epidemic now facing sports such as American football.
"The guy, my own age, had a young family, and he was spending days in a darkened bedroom not able to face his wife or his kids because of the medical injuries."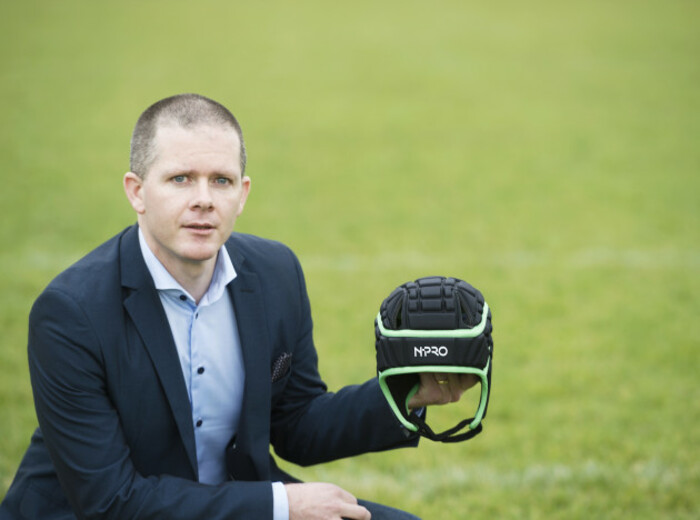 Source: Andrew Downes, XPOSURE
Ganly set up his business, Contego Sports, in 2014 with his wife Sandra, who has a PhD in biomedical engineering and previously worked in developing medical devices.
They spend several years researching and producing a set of medically certified headgear, called N-Pro, to help reduce head trauma in contact sports.
Ganly says another motivation for creating the business was that concussion concerns would affect participation rates in sport, a particular problem with rising obesity rates.
"We want to give people the best opportunity to play. People are well aware of what's going on with head injuries but we're not into scaremongering. We want more people to play.
"You need people being active – sitting at home in front of the Playstation is not the answer."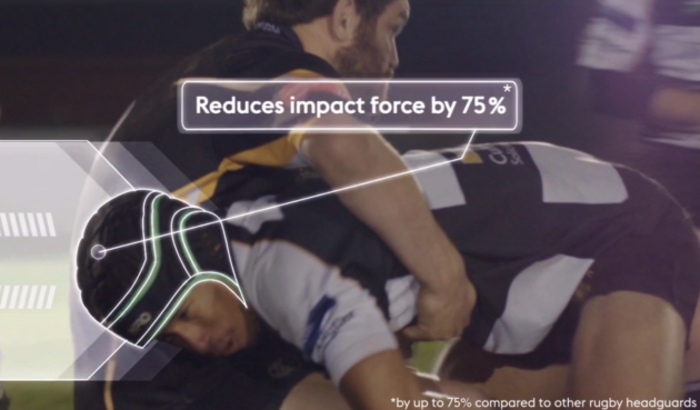 Source: Contego Sports
Progress
N-Pro was launched on the market a year ago and the product is now on sale across English-speaking countries where rugby is a popular sport, such as Ireland, the UK, South Africa, New Zealand and Australia. But Ganly is eyeing up bigger markets.
The firm, which has five staff, is currently in the middle of an application to secure FDA approval for the device, which would allow for N-Pro's distribution in the US.
"We've had over three years of research and development and there have been delays getting to market. On the patenting side of things, we've filed applications which are at different stages.
"The FDA process has been a long one, but it's ongoing all the time. There is a strict regulatory process you need to go through there, but we're working away."
The company recently raised €1.5 million from Enterprise Ireland and several private investors, and Ganly says the firm will look to close another funding round next year.
New applications
Until now, the company has been focused on tapping into the rugby market, a sport where protective headgear is commonly used.
[embed id="embed_2"]
But the product has also been used by some Aussie Rules players and Gaelic footballers. A professional soccer team in the UK is also using the device for one player returning to training following a head injury.
Ganly says bringing the product to market has been a "steep learning curve" and that there is a lot of competition from existing players in rugby headgear.
"Obviously we're up against very well-established brands, and they have their own research and development going on. What we've been using as our selling point is our research.
"The level of data we have generated is hugely significant. The whole company is built on science and the research into the product, which is where we see ourselves standing out."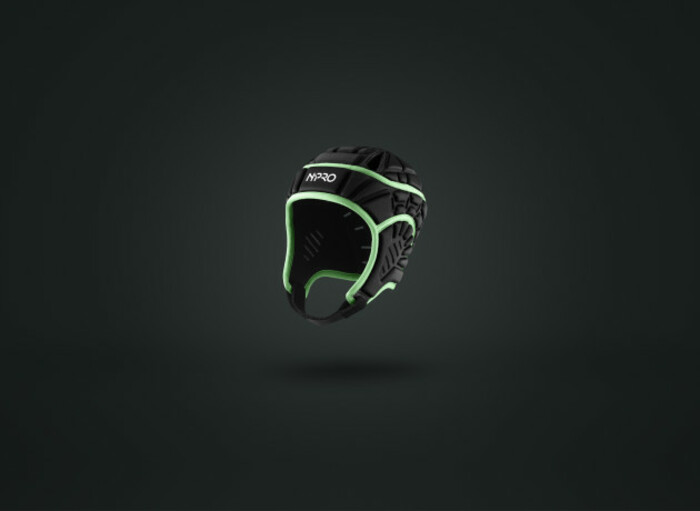 Source: Contego Sports
Ganly says the company doesn't want to snooker itself by just catering for the rugby market, and it even has plans to find applications outside sports.
"We're looking at developing more specific versions of the technology for a number of different sports. But we're also looking at pediatric uses for the product in a more traditional medical situation.
"We have a full pipeline of R&D planned for the next two years during which we will look at new products."
This article is part of a weekly series featuring Ireland's most promising startups. If you would like to see your company featured email news@fora.ie.