Most white-collar workers say they were misled about their company's culture
That's according to a new report by recruitment firm Robert Walters.
MOST PROFESSIONALS SAY they were misled about what it would be like to work for their employer when they were being initiated into their job.
A new survey by recruitment firm Robert Walters has found that 70% of white-collar workers believe they were misled at induction stage about so-called 'company culture'.
The authors of the report broadly define 'company culture' as the way a firm does business, which "manifests as the values that underpin the way the business is run, impacting on the work environment … and a host of other factors".
Robert Walters's survey of more than 500 workers and hiring managers found that three in five professionals believe their responsibilities haven't matched those outlined in their job description when they applied for the role.
Just over half of the respondents said opportunities for career development or training haven't lived up to their expectations and 45% said work-life balance promises weren't delivered.
The research also found that more than two-thirds of professionals have left a job because they didn't like the company culture.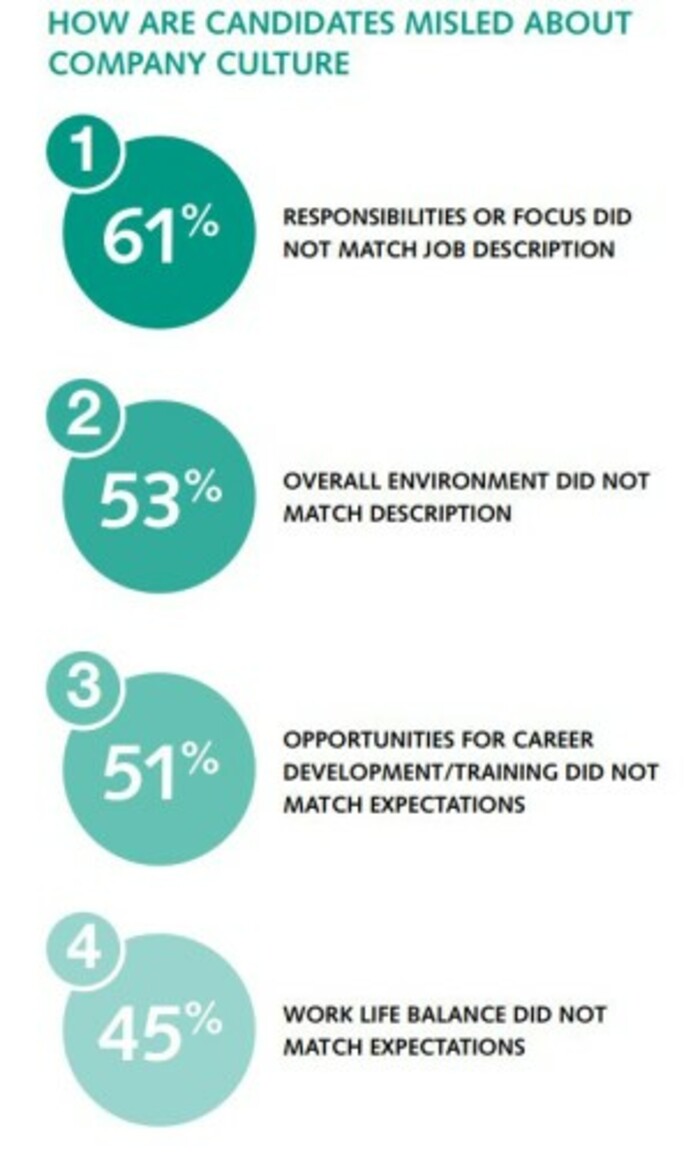 Shifting trends
Louise Campbell, managing director at Robert Walters' Irish unit, said it was clear that "many employers should consider the impact that company culture can have during the hiring process and in attracting and securing top talent".
She added that bosses should consider what aspects of company culture are most significant to professionals by consulting hiring managers and staff "to keep abreast of shifting trends".
According to the survey, what employers think matters most to their staff doesn't always match the priorities of job candidates.
For example, 80% of employers surveyed by Robert Walters think that social activities are important to candidates but only 62% of candidates agree.
The recruitment company also found that most white-collar workers – some 60% – didn't meet their colleagues during the interview process.
According to the report, employers are missing a trick here and should "explore the potential to communicate their company culture" through staff who are not directly involved in the hiring process.
"By giving prospective candidates the opportunity to meet their future colleagues during the recruitment process, both applicants and employers can gain valuable insights into whether or not that professional is likely to excel within the company's culture," the report said.
Sign up to our newsletter to receive a regular digest of Fora's top articles delivered to your inbox.