Here's how many insurance companies are looking to set up in Ireland post-Brexit
The Central Bank figures come as insurance giant AIG chooses Luxembourg over Dublin for its EU hub.
ALMOST A DOZEN companies are set to establish new Irish insurance operations in the wake of the Brexit vote in June.
That is according to the Central Bank's director of insurance supervision, Sylvia Cronin, who also said that the regulatory watchdog has been contacted by nearly 20 other firms about potential moves.
Her comments come shortly after US insurance giant AIG confirmed yesterday that it will relocate its European regional headquarters from London to Luxembourg, rather than to Dublin.
Speaking at a KPMG annual client event today, Cronin said that many insurance companies are making enquiries about setting up shop in Ireland in advance of the UK's triggering of Article 50, which will begin the formal process of the country leaving the EU.
"Since November, we have received five applications for authorisation as insurance or reinsurance undertaking," she said.
"A further five entities have signalled a firm intention to apply for such an authorisation.
"We have been contacted by approximately another 20 insurance entities to discuss authorisation. Unlike other financial sectors, insurance firms are not generally waiting for Article 50 to be triggered before implementing their strategies on location."
Substance
Cronin said that a key requirement for companies to get authorisation from the Central Bank is "substance in Ireland".
"The applicant must demonstrate to us that the business will be run from Ireland and that decision-making happens here," she said.
"When reviewing applications, we need to be satisfied that there is substantive presence here. Having the appropriate level and profile of staffing in Ireland is a major indicator that the business is run from Ireland."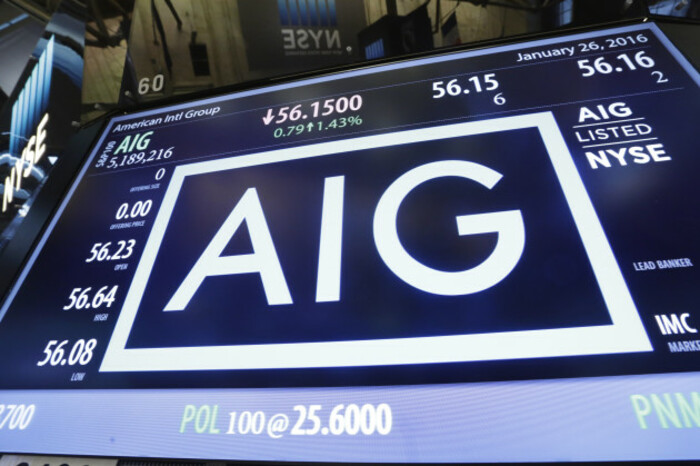 Source: AP/Press Association Images
She added: "If an institution satisfies our expectations and is successful in its submission, then they will be subject to the same regulations and supervision activities that apply currently to existing firms.
"It is important to note that Brexit will not just result in authorisations for the sake of authorisations, we will ensure that any business seeking to establish here is of suitable standard and quality."
Cronin also noted that the Central Bank no longer has a mandate to promote the development of financial services in Ireland.
"We did have such a mandate in the past and it was judged that this compromised our authorisation and supervisory stance," she said.
[embed id="embed_2"]
AIG
Her speech comes after AIG confirmed a shift from London to Luxembourg. The US company is the biggest financial services firm so far to detail such a move.
It had been hoped that AIG would move to Ireland, and the company recently said that it was also looking at Dublin as a possible EU hub.
The insurance industry here has been pushing Dublin as an alternative base to London for firms that wish to retain access to the EU after Brexit.
Lloyd's of London, the world's largest speciality insurance market, is due to pick a location for its EU hub by the end of the month. According to Reuters, Dublin and Luxembourg are on its shortlist.