The founder of one of Ireland's biggest manufacturers is going to start building houses
Moffett Investments, controlled by Combilift founder Robert Moffett, plans to develop homes in Drogheda.
A COMPANY CONTROLLED by the co-founder of one of Ireland's biggest manufacturers, Combilift, has plans to develop over 100 houses.
Moffett Investment Holdings, the vehicle that businessman Robert Moffett controls alongside several of his family members, recently received planning permission to build 117 housing units in Drogheda, Louth.
Moffett is the co-founder of forklift truck maker Combilift. The Monaghan-based firm is one of the largest manufacturers in the Republic, employing about 350 people with estimated turnover of about €170 million.
The development that Moffett Investments received permission for will consist of 105 houses, along with 12 apartments at Bog Lane at Crosslanes in Drogheda.
Permission for the site also includes the completion of partially complete site development works, including a pumped foul sewer connection.
There was an objection to the project submitted to the county council. However, as the objection was submitted late to An Bord Pleanala it was deemed invalid and the project now looks set to go ahead.
Michael Treanor, a financial advisor to Moffett, confirmed that the project is in the late stages of planning. Beyond saying that the investment vehicle is not currently involved in any more residential housing ventures, he declined to comment further.
Combilift
Moffett set up Combilift in 1998 with engineer Martin McVicar. The company designs and sells specialised forklifts. It exports to 75 countries and its products, which number in the thousands, are used in more than 130 countries.
The company is unlimited, meaning that it does not have to make its accounts publicly available.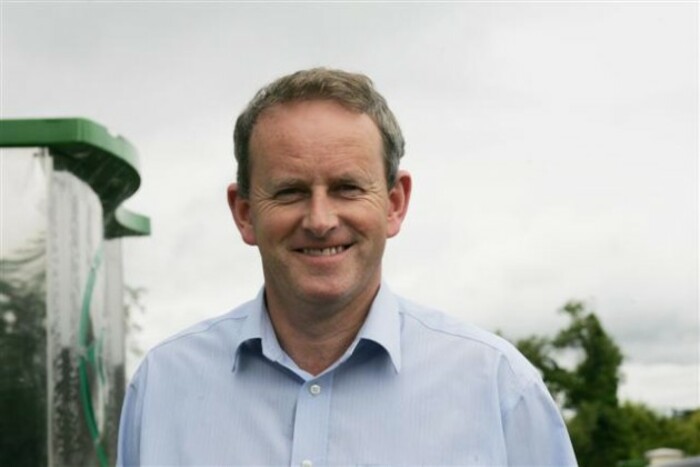 The last publicly filed set of accounts, for the year to the end of August 2005, show that the firm had revenues of €53 million during the 12 month period and accumulated profits of €23 million.
However, the firm is now much larger than that and is estimated to have sales of about €170 million.
Growth
Last year the company started construction on a new €40 million manufacturing facility, which it said will create 200 jobs over the next five years.
The 40,000 square metre facility, which is being built on 40 hectares of industrial-zoned land in Monaghan, will more than double the size of both the company's present manufacturing facilities
Moffett is also a backer of Silver Stream, one of the country's largest nursing home groups. Documents filed to the companies office last year show that Moffett agreed to lend Kildahane Property Developments, a subsidiary of Silver Stream, €6.5 million.
The money was to be used to build a new nursing home at Saggart, Dublin, as well as refinance loans advanced to Kildahane for the construction of the 65-bed nursing home.