For Colm Lyon's Fire, the UK remains a key market - but young fintech firms might not be so lucky
The firm has invested heavily in shoring up resources for a post-Brexit landscape.
ACCESS TO THE UK will remain "paramount" for fintech startups, but the high costs of licences could inhibit their ability to operate in multiple markets.
So says Colm Lyon, head of fintech firm Fire, which facilitates online payments and has been self-financed by the entrepreneur after he sold his last company, Realex Payments, for €115 million in 2015.
Lyon recently put a fresh €3 million into Fire to secure its strategy for when the UK leaves the European Union – deal or no deal – by gathering further regulatory approval.
The company – which provides debit cards and digital accounts to business and personal customers – now has an entity in Ireland for retaining EU business and a UK vehicle for that market.
For a lot of early-stage fintech startups, Lyon said, securing regulatory approval in both the UK and EU is too costly and could force young companies to choose one market at the expense of the other.
"You might not be able to afford both until you're a certain size, which is a shame," he said.
"Access to the UK is paramount for everybody but the implications of Brexit will see a potential dampening on the startup community, particularly from a fintech perspective."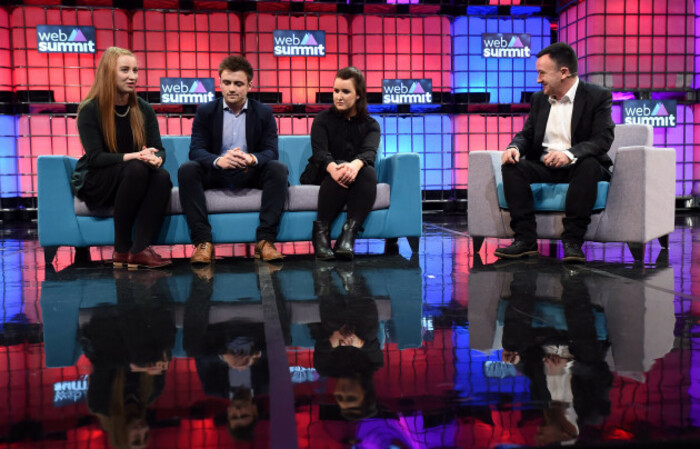 Source: Flickr/Web Summit
Fire is applying for approval in the UK under the temporary permissions regime, a measure to help financial firms continue operating there after 29 March, when Britain is scheduled to leave the EU.
"The thing that concerns me greatly is that post-Brexit, if you're in the fintech space and say you're a regulated service provider and you're applying for a licence to operate in the EU, you'll also have to get one in the UK. That's a huge overhead for a startup," Lyon said.
"It's quite depressing to think that (regulated fintech) businesses in the future are probably likely to start either in the UK or in the EU but not both because of the costs of getting the two licences.
"That's one of the great shames, I feel. We've got the benefit of applying for licences and being able to operate in both markets and without access to the UK market, we wouldn't exist."
The UK remains a key market in Lyon's eyes and accounts for a large majority of Fire's 2,700 customers.
"Doing business in the UK is a must. We will look further afield to Europe as well but right now our focus is on scaling up."
Startup funding
Shoring up resources in the UK for Fire has also veered Lyon's attention away somewhat from his startup investments.
Through his Payvation investment vehicle, he has invested in a number of early-stage companies in Ireland. These include collaboration software startup PlayTank and regulation tech firm Governor Software.
However, due to intensive Brexit preparations, he has not been "actively looking" for investments.
"Unfortunately with Brexit, we're just all hands on deck at the moment," he said.
"We don't go out looking (for startup investment), somebody might come to us, we might have a conversation with them.
"At the moment we're finding it a little tough from a timing point of view with the focus we have on getting the second licence and trying to get everything ready for Brexit."
To date, Fire has been funded by Lyon. Most recently he pumped €3 million into the operation, having previously invested around €8.5 million into the business.
Its latest accounts, for the year ended April 2018, show it had losses of €2.1 million but Lyon said his aim is growing the business gradually instead of getting bogged down in the numbers.
However, he said that once the company gets through Brexit he will consider bringing outside investors into the fold at Fire.
"We haven't up until now, but I believe once we get post-Brexit, in April or May, we will reconsider that," he said.
"At that stage, we will certainly sit down and look to see (if we should bring in outside investors) because we believe that this service is well-validated at this stage."
Correction: This piece was updated to amend the name of one of Colm Lyon's investments.
Get our NEW Daily Briefing with the morning's most important headlines for innovative Irish businesses.