'Orders have increased by hundreds every day'
How Ireland's coffee roasters are adapting and going online to meet the nations coffee needs.
ALAN PHILIPS HAS been busy washing his coffee roasting equipment over the last few weeks, in between roasting orders made through his online operations.
Like other coffee roasting businesses throughout Ireland, his has been hit by the closure of restaurants and coffee shops he sells to, due to Covid-19.
The owner of The Studio Coffee Roasters, told Fora his roastery based in Meath, will weather the economic impact of Covid – thanks to measures he has put in place since the offset. "I'm confident that we will survive this."
"We are lucky enough in our business that we have no bank funding or financing. I've always taken a very lean approach," he said.
Philips has worked as a finance director and accountant in a range of multinational companies including General Electric and pharmaceutical companies like Allergan over his 25-year career – and has adopted a similar approach when it comes to keeping costs low. He currently employs two people and owns the roastery himself.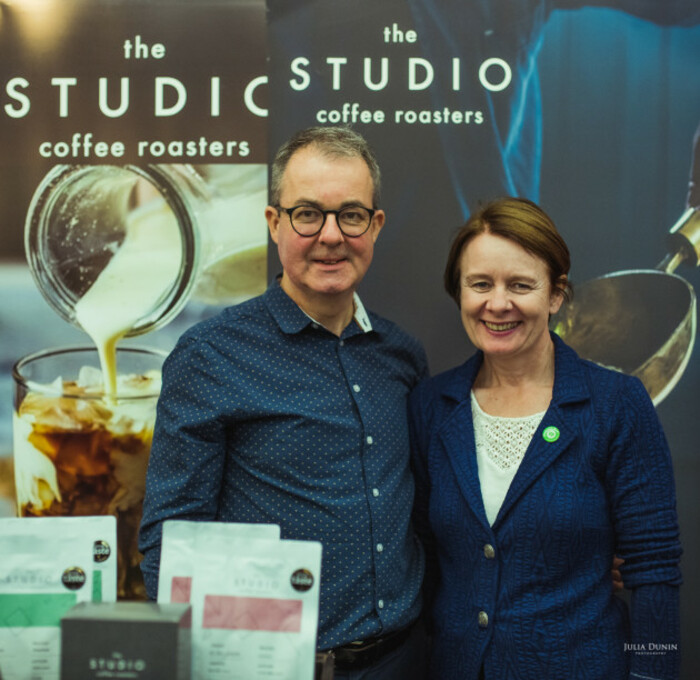 As a smaller roasting business the B2B side of the company isn't "exposed" because he doesn't have hundreds of accounts, he sells his products to independent coffee shops and had begun to expand into artisan food shops in the east of the country. Philips, who opened the roastery with his wife Louise three years ago, also set up an online store which had slowly increased in sales over the years but spiked in the last two weeks.
He said the company's main challenge will be to keep those customers coming back when places begin to reopen. "It's very hard to get new customers, so that's why I'm delighted. We got so many new in one month but the challenge is to retain them," he said.
Cloud Picker Coffee has also seen interest in its online sales since it decided to close its coffee shop on Friday 12 March, after Taoiseach Leo Varadkar asked people to work from home and announced schools would be closed.
The coffee shop is based on Pearse Street in Dublin and there is a roastery based in Crumlin. Peter Sztal, co-owner of the coffee business, told Fora that he came to the realisation very quickly that the business environment had changed and the company would be moving online.
"Straight away we created boxes that contained a coffee brewer, Cloud Picker ground coffee for that method and simple instructions on how to brew it," he explained.
"We are very well positioned for online and already have a well-established courier," Sztal told Fora over the phone. "We didn't have to develop it, it was already in place."
For Salz, the fact the company has a good customer base has given it a strong position. It will be able to hold onto all of its employees during the crisis.
He has seen significant growth in online sales in the past few days, with many of its customers migrating online. "Our customers love our brand and product even if they can't get it in a cafe," he said.
"I was talking to a couple of my friends who have a roastery in Krakow in Poland and they had to develop a new online site and are now fighting for brand new customers, whereas we already have that," he explained.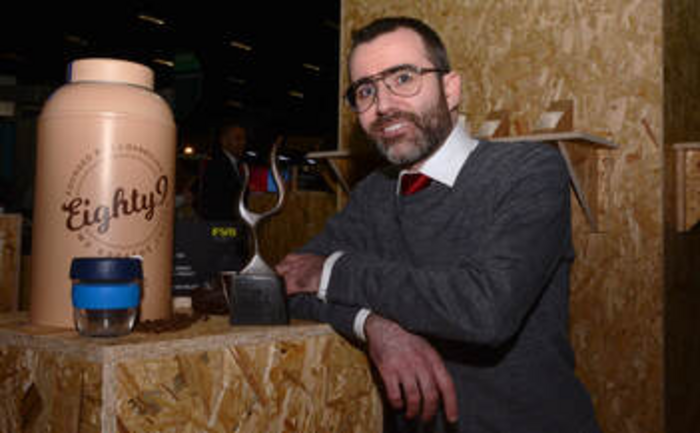 Graham Mongey, managing director of JJ Darboven Ireland – which produces the coffee brand eighty9 here, told Fora his company has been impacted by the crisis, as it supplies the hospitality industry. It also has a retail shop, which Mongey decided to close early on in the process.
"It's a busy shop and there are a lot of people in and out of it and we needed to make sure we abided by the rules," he said.
After the decision to close schools and ask people to work from home, Mongey said 90% of the roastery's customers closed over that weekend. "The remaining have closed subsequently."
The company also supplies hospitals and is trying to get its coffee to customers through its online platform.
"I wish we could say we are doing a lot more for the health situation, but we are trying to keep people sane and supplied," he said.
For him, the online sales will keep cash in the business. "Compared to what we normally do it's really small (number of sales). Historically we didn't put a lot of focus on this side of the business. But in the last ten days orders have increased by hundreds every day."
"From our point of view we are trying to keep our staff safe and we are doing everything we can to keep them together in the company."
Get our Daily Briefing with the morning's most important headlines for innovative Irish businesses.