Dublin's CloudKPI is helping fast-growing software firms make sense of their data
As part of our weekly Startup Spotlight series, we profile the analytics company.
MAEVE KNEAFSEY HAS seen her fair share of challenges in the world of business.
She's the chief executive of Dublin's CloudKPI, working alongside co-founder Brenda Jordan.
It is her fourth company, having previously run digital marketing agencies and a marketing software firm called MarketFinder. Kneafsey is also a former chair of the Irish Internet Association.
However the latest business, a data analytics platform that measures client firms' metrics, was borne out of common frustrations she encountered in her various enterprises.
"We did a lot of work in using analytics to help people to drive decisions, and we were using (business analytics software) tools, for building visualisations and metrics, like Klipfolio and Tableau," Kneafsey tells Fora.
"An awful lot of work falls back on the user in terms of formulating the metrics and understanding how to do them correctly. There has to be a better way of doing this."
Her co-founder, whose background is in accountancy, was in a similar boat, Kneafsey says.
"She had been looking at automating and generating financial metrics and also realised that you've got to get the right audience for the product."
The duo felt that companies needed a "360-view of sales, marketing and revenue metrics".
The result was CloudKPI, which gathers data from companies' various software systems and generates insights on how the company is performing.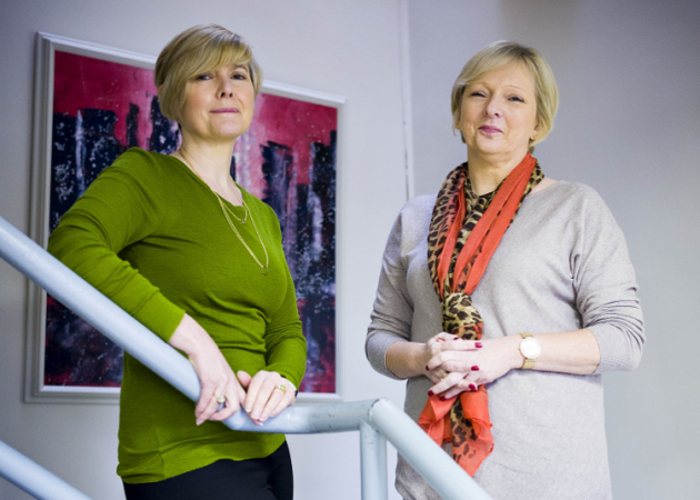 Source: CloudKPI
Kneafsey identified that software startups that are beginning to scale, especially those operating on a software-as-a-service (SaaS) model, could benefit from a better platform for working with data.
"We have a version of our product that anybody can use because we're pure analytics, sitting on top of systems that businesses are using to drive the business," she says, adding that understanding all the data was vital in helping firms to make the right decisions.
Clients
According to Kneafsey, CloudKPI had a good idea of the issues that software firms face, but it needed to get closer to potential clients.
While there are plenty of possible customers this side of the Atlantic, CloudKPI was keen to dip its toe into the US market as quickly as possible.
The company was incorporated in 2012, but it wasn't until two years ago that it joined the Access Silicon Valley programme with Enterprise Ireland to get the ball rolling on its first product.
The State-supported scheme helps Irish startups to access mentoring networks in the US.
With her experience in building a software business, Kneafsey knew some of the pitfalls that could await CloudKPI but she and Jordan were keen to explore the US market as soon as possible.
"We both knew that to get it right in the early stages, you really do have to know your audience," she says.
"If we build a product in the UK or an Irish product initially, it'll possibly be for companies that aren't the leaders in SaaS, so why don't we go to where the leaders are and understand what are they doing at the moment?"
The experience was eye-opening for CloudKPI. Through the Enterprise Ireland trip, it found that many scaling SaaS companies were having trouble with keeping track of their metrics and analytics.
Companies were often using ineffective manual tools or were trying to build their own software, which was distracting from work on their main products.
"What the programme gave us was access to the right people. What we learned very quickly was that there was a problem, but you have to pick the company at the right stage in their growth," she adds.
This opportunity lies with companies that are growing and scaling. For a newborn startup, the metric problem doesn't quite exist yet, Kneafsey explains, as the metrics are basic and relatively easy to monitor.
It's when a company starts generating significant revenues, signing partnerships and launching multiple marketing campaigns that things get complicated.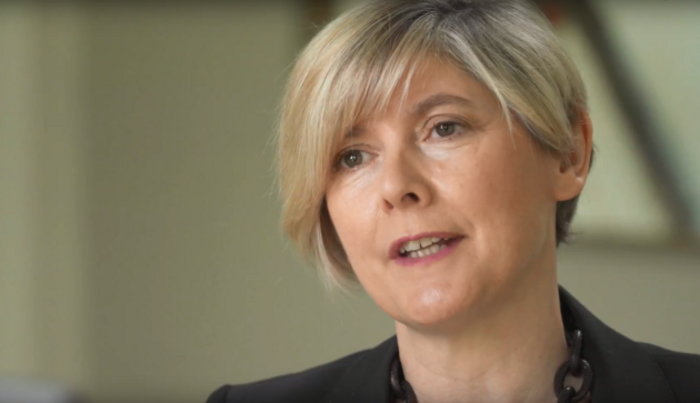 Source: Ireland eGovernment Awards/YouTube
This is the sweet spot for CloudKPI – companies that have revenues of €4 million all the way up to €50 million.
"It's when you start to grow really quickly that it becomes hard work to try and manage your metrics and you need them fast because you've got to make some decisions," Kneafsey says.
"You have investors and everybody else that expects you to grow really fast."
MVP to full product
After the Silicon Valley experience in the summer of 2016, CloudKPI got its first minimum viable product together and, in June of this year, released the first full version of the product.
To date, it has four paying customers and is in the middle of hammering out a partnership with another organisation that "would give us fast access to a lot of SaaS companies in this space".
CloudKPI is not without its competitors – including legacy systems in firms that hadn't moved far beyond Excel sheets, Kneafsey says.
However established tools like Tableau and PowerBI are targeted at a much wider, general pool of users, she adds, while other tools may only focus on sales analytics.
"The customer knows that they need to look at not just revenue, but they need to be able to join revenue with sales, pipeline data, marketing activity and activity in the product to find out who are their most valuable customers," she says.
"You can't get that just by looking at revenue, and you can't get that just looking at sales."
CloudKPI has ambitions to leverage artificial intelligence and machine learning to help give its product an intuitive edge.
To achieve that, it is raising an investment round of €1 million to hire more developers as well as expand its sales teams. It has already raised around €125,000, according to company filings.
"We're doing a seed round at the moment to allow us to get that (artificial intelligence) functionality built into the product. We started off building our predictive models, and now we need to actually incorporate them into the product."
There are three developers currently on the Sandyford-based team with Kneafsey and Jordan.
"The developers are here in Ireland and that will probably always be the way, the development will be focused here."
That said, the company will continue to make its big sales push in the US, Kneafsey says.
"It is of course really important because there are so many (companies) there and a concentration of SaaS companies."
Sign up to our newsletter to receive a regular digest of Fora's top articles delivered to your inbox.