'I want nurses to go back to conventional nursing - that's what drives me every day'
As part of our weekly Startup Spotlight we profile CliniShift.
AIMÉE MADDEN IS determined to "cut out the fat" from hospitals' HR spend.
The founder and chief executive of early stage, Dublin-based startup CliniShift has already piqued the interest of hospital groups in the States with its clinical staff management tool.
Madden says she's close to signing off a deal to pilot the technology with a major hospital group on the east coast of America, and is in talks with two other organisations in Boston, where CliniShift recently opened an office.
"All of those groups involved would be (made up of) well over 100 hospitals," Madden tells Fora. "It's quite an aggressive growth plan."
Founded just two years ago, CliniShift is an online system and mobile app for hospitals to assign nurses and doctors to work extra shifts.
It promises to help hospitals recruit and roster what are called 'bank' staff – permanent hospital workers who sign up to do additional shifts outside their contracted hours.
"It's not a conventional recruitment platform," Madden says. "It's more like a communications tool between clinical staff so they can broadcast their availability (to management)."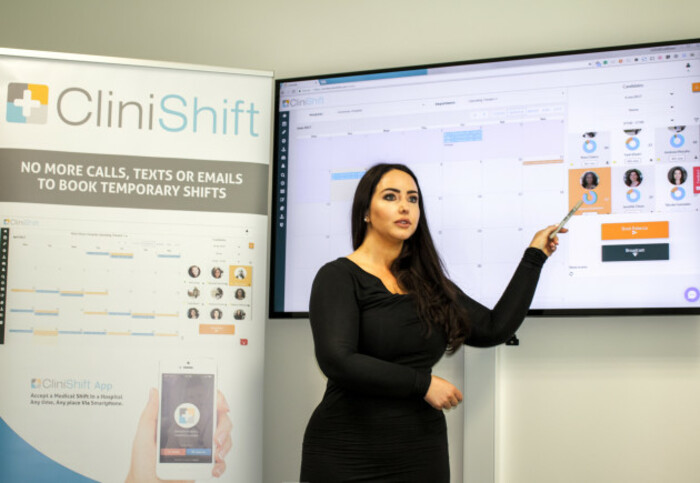 Source: CliniShift
Hospital managers set up a shift request on CliniShift with their specific requirements. That request is then pinged out to suitable 'bank' staff on the app, where they can accept the job if they're available to work.
The technology, which was built in-house at the firm's headquarters in DIT Grangegorman, uses artificial intelligence to source qualified staff for jobs.
Problems
The idea for the company stems from when Madden was chief executive of the Whitfield Clinic, a private hospital in Waterford.
"Seven or eight years ago, when I was running the hospital, we had frequent requests for additional shifts to be worked, always at short notice," she says.
"I think that's where we run into problems in the health service, where it's very much unplanned scheduling of staff and resources."
Madden says that the "knee-jerk reaction" in many hospitals is to reach out to an agency to book a worker at short notice.
"We don't tend to sit down and look at the rosters and think, 'OK, who can we move around from different departments?'" she says.
As a result, it's common for hospitals to rack up a huge agency bills, which is what happened while Madden was heading up the Whitfield Clinic.
She found that she there was a regular stream of in-house nurses who were willing and able to take on extra work.
"I just set up a group text messaging service so it would give them the facility to text back to say they could do the shift. Within six months, I was able to reduce the agency spend down to zero," Madden says.
The success of the messaging group sparked the idea for CliniShift and Madden went about developing the concept into a business in 2015.
The technology is currently being trialled in Dublin's Mater University Hospital, which is one of the 11 hospitals under the HSE's Ireland East hospital group.
If the Mater pilot goes well and the system proves to be effective, Madden is hopeful the HSE will look to roll it out on a national level.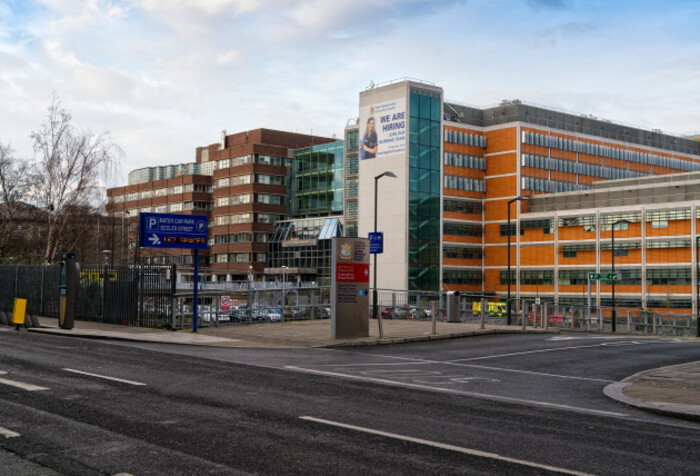 Fundraising
But Ireland is by no means CliniShift's main focus, and the startup expects its primary markets will be the UK, Australia and, in particular, the US.
"We would envisage that the US market will be 80% to 90% of our market, for the first 24 months anyway," she says. "We've got such scale there and from the hospitals we've spoken to, they don't have a system like this."
While there are similar tools available in America like NurseGrid, Madden says none have the same rostering capability as CliniShift and are mostly used as a means for nurses to communicate with each other in order to swap shifts.
With little competition and a clear demand for such a technology, Madden is keen to roll out an "aggressive growth plan" that will see the company's staff numbers swell over the coming months.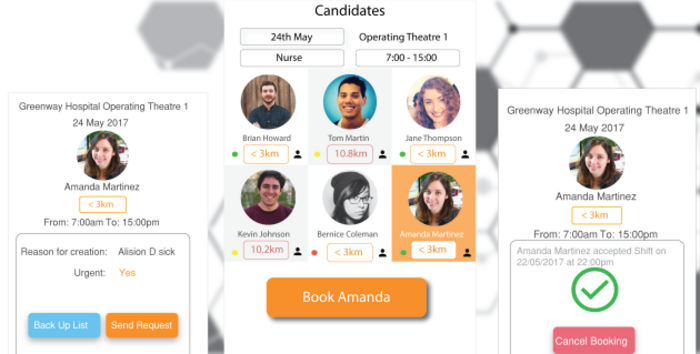 Source: Clinishift
The plan is to increase CliniShift's staff in its Dublin office from five people to about 20 by the summer of next year. Another 10 to 15 workers will be hired for the Boston office.
To help finance the recruitment drive, CliniShift will launch a funding round in early 2018 and hopes to raise about €5 million. About €500,000 has been put into date by an undisclosed seed investor.
Madden is planning on rolling out a number of business intelligence tools to make the system more valuable to hospitals that adopt it.
"I really feel passionate about healthcare and I feel that it's very much far behind other industries," she says. "I think a lot of hospitals are very manual – with manual processes come errors.
"It's about reducing those errors and driving efficiency and making nurses go back to the conventional nursing and not have to do paper, administrative exercises."
"I think that all ties into our overall company strategy and what drives me every day for this company."
This article is part of a weekly series featuring Ireland's most promising startups. If you would like to see your company featured email news@fora.ie.
read more on