'I'd love to have a Graham Norton-style chair for job interviews'
Click&Go's Paul Hackett talks about why he's no time for slow decision-makers.
ONLINE TRAVEL COMPANY Click&Go recently marked its eighth year in business. Co-founded by chief executive Paul Hackett, the Dublin-based outfit currently employs 58 people.
It specialises in selling beach holidays, city breaks and other overseas trips, and offers a unique €1 deposit on select travel packages.
As part of our weekly question-and-answers series, we spoke to Hackett about his alternative career in politics, why he has no time for slow decision-makers and why he'd like to introduce a Graham Norton-style red chair for job interviews.
Here's what he had to say: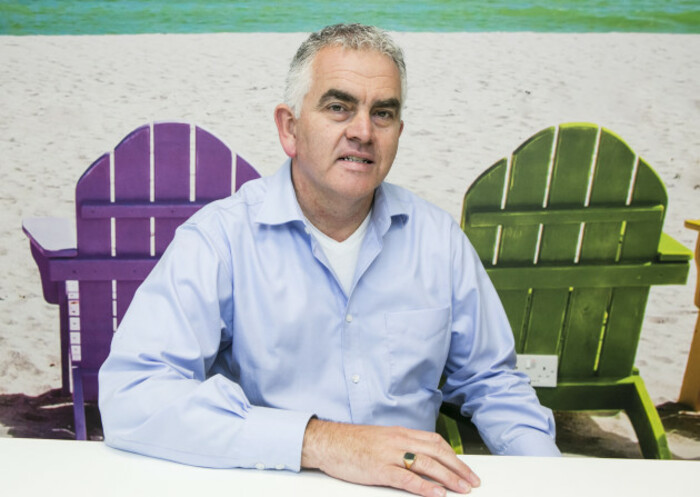 Source: Kyran O'Brien
How would you describe your work/management style?
High challenge, high support. We do have a very high expectation of everybody in the business in terms of productivity.
We're also good at putting in the supports around that: good training, good resource allocation – and in the event of something cropping up for them outside of work, that takes precedent over everything else.
There's a culture if anything happens and they need to get away, without question, the support is there. If they're in the office and they're fit and well, we expect that they work hard.
What's the first thing you do when you hit the desk and the last thing you do before clocking off?
Once I leave the office, I do pretty much switch off – maybe I'll take one or two calls in the car. But my mind doesn't stop thinking when I'm at home.
I have little scraps of paper everywhere, so the first thing I do each morning is gather up the scraps from the previous night and put them onto a page to prioritise them in a work plan for the day.
In the evening, I make sure I've gotten back to the people I said I would during the day.
If you were forced to pick a different career, what do you think you would be doing instead?
I'm a bit of a news junkie. I'm current-affairs obsessed, so I think I'd be doing something in broadcasting or politics, something along those lines.
I was involved in politics in college. I think the discipline of politics would probably challenge me a lot because I'd be flipping from party to party based on policies.
I think if government applied so much of the logic that we have to apply in business, we would see solutions quicker.
It's crazy what goes on in our health system. It's crazy what goes on with the housing crisis. There's so much inertia and inactivity. You couldn't do that in a business. Heads would roll. There'd be accountability. There'd be action.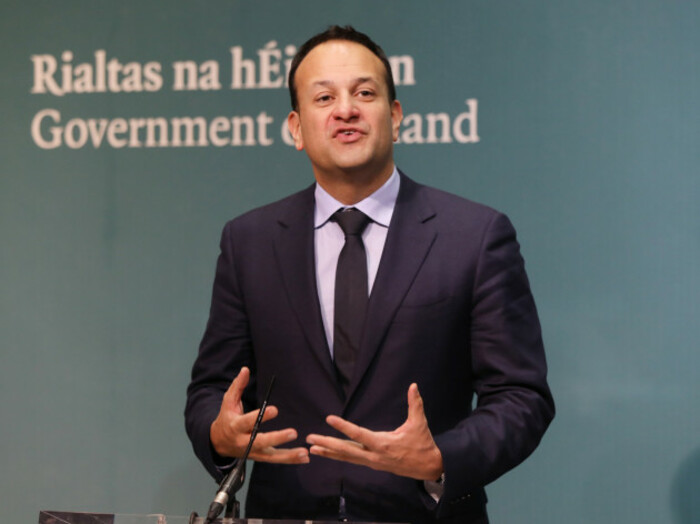 Source: Eamonn Farrell/RollingNews.ie
What has been your biggest mistake to date and what did you learn from it?
When we started Click&Go in 2010, it was not a good time. One thing we didn't make provisions for early enough was putting the right structures in place.
I was trying to do too much myself and didn't hire our management and IT development team early enough. Had we spent more earlier on, we would have grown the business faster.
What's the one piece of advice you would give to someone starting out in your industry?
Follow your gut when it comes to decision-making. I think a lot of the time now we are so fact driven and data driven that we're kind of abdicating responsibility for the other part of the decision-making process.
So follow your gut and bring it into the decision-making process. Don't ignore the data, don't ignore the facts, but contextualise.
What do you find most irritating in other people?
If their decision-making is slow or when you're sitting in a meeting and you know it should only take 10 or 15 minutes but somebody drags things out to 30 or 40 minutes.
What's your favourite job interview question and why?
My favourite one is usually, how soon can you start? If I've got to the decision that they're the right person for the job, I don't need this multilayered approach. We would do the interview, a second interview and a reference check.
It also puts the onus on them to actually make a decision to join you. I think we've all been in the scenario where you've made job offers and people don't follow through or something else happens or they stay where they are.
For interviews, I would love to have a Graham Norton red chair scenario because you know so quickly if somebody's not suitable.
Of course you have to be polite, the person has taken the time to come in and meet you, everybody's prepared – but everybody also knows if the process isn't going to way it should.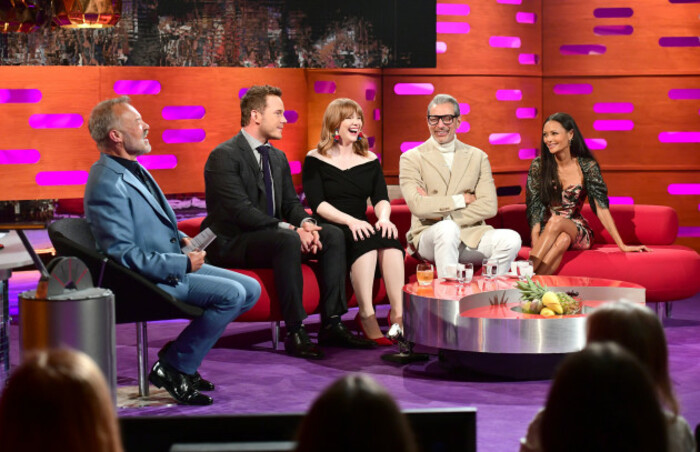 Source: Ian West/PA Wire/PA Images
What's the biggest rip off and best value in Ireland?
I think the biggest rip off is fraudulent insurance claims and over-exaggerated payouts that are having massive implications for so many sectors.
I think the legal profession has an awful lot to answer for this in terms of the costs that go on top of these exaggerated claims. It's impacting businesses and that ends up passed on to the consumer, which is not good.
I know I would say this, but the best value is travel – look at the value of flights out of Ireland between Aer Lingus and Ryanair on any given day.
The value of flights is definitely substantial. The level of competition on those routes is superb. You can get to most European cities for the price of a bus ticket to Galway.
Who is Ireland's most underrated entrepreneur?
The guys I really love listening to are Robert Moffett and Martin McVicar, the Combilift guys from Monaghan. I'm never quite sure which one I'm listening to, but I absolutely love their story.
They're really no-nonsense. They're inspiring because they're clear about what they're doing – the objectives, the markets, the USPs. What a success story, especially for rural Ireland.
Sign up to our newsletter to receive a regular digest of Fora's top articles delivered to your inbox.