Former Clerys CEO: 'Faced with the same choice, I would still sell the store'
PJ Timmins was Clerys CEO when it went into receivership and was sold to US firm Gordon Bros in 2012.
THE FORMER CEO of Clerys would repeat his decision to sell the iconic Dublin department store to US restructuring firm Gordon Brothers – despite its later closure with the loss of hundreds of jobs.
Speaking to Fora, PJ Timmons also said that he had did not know when Clerys was sold in 2012 that Gordon Bros had split the company's assets apart, a move that would lead to much controversy the store's workers were made redundant.
In 2012, Clerys was put into receivership and faced closure before eventually being sold to the US investment firm.
Gordon Bros retained ownership of the firm for about three years, before it was sold to Natrium, a joint venture between Deirdre Foley's D2 Private and funds controlled by London-based Cheyne Capital Management, in June 2015. The reported sale price was €29 million.
This was to become one of Ireland's most infamous corporate transactions, as Clerys was suddenly shut after it was acquired by Natrium.
About 130 people directly employed by Clerys and another 330 who sold their wares in the department store, many of whom had worked at the shop for decades, were made redundant with virtually no notice.
PJ Timmins, who joined Clerys in 1991 years and was its CEO between 2002 and 2012, left the company shortly after it was acquired by Gordon Bros.
Same choice
Timmins now runs the Irish arm of business advice group The Alternative Board (TAB) and he said that even if he could 'do over' his decision to sell the store to Gordon Bros he would make the same choice today.
"My responsibility was to keep the business open and we succeeded in doing that; there weren't many other options in that period of time," he said.
Gordon Bros had split Clerys into two companies – one, OCS Properties, which owned the valuable O'Connell St property, the other, OCS Operations, which took care of the store's day-to-day operations.
It was the second of those firms, which lost €2 million in the 12 months to February 2014, that was immediately put into liquidation after the sale.
That left the state, rather than Gordon Bros or Natrium, to pick up the €2 million bill for workers' redundancy payments as they were classed as employees of the insolvent company.
Meanwhile, the property business, which leased the Clerys store to the operations company, turned a profit of nearly €5 million for the same period and remains trading. Natrium now plans to redevelop the property into a high-end retail, hotel and office development.
Splitting up Clerys was crucial as it allowed the trading entity to be liquidated quickly after its sale, while the property arm could then be sold separately at a profit, and meant that the state was left to pick up the tab for the staff's redundancy pay
No visibility
Timmins left the department store just six weeks after Gordon Bros took over and he said that arrangement was one of the conditions of the deal.
"We knew from 2010 that we had to find an investor as the banks didn't have funding, so I was on a two-year mission to find one," he said.
"I came across Gordon Bros. They indicated that their methods of doing business was through a fast turnaround by injecting capital."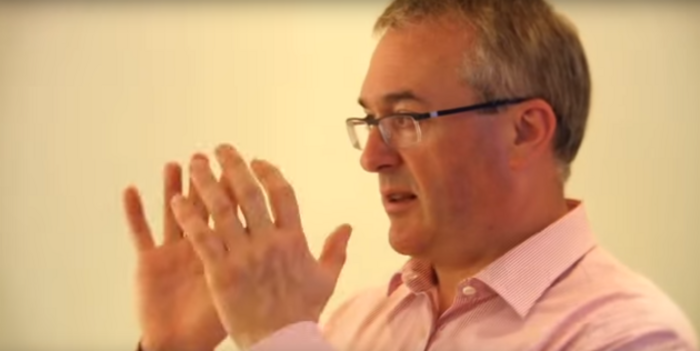 "Their methods couldn't take the risk of having an existing CEO in place, in case it slowed down activities. I indicated that wouldn't be a problem, I had first joined (with the intention of staying) for three years and here I was 22 years later.
"We had no sense of what would happen at the time, their track record was working with significant companies on a global basis and we thought they would be concerned about their reputation."
Asked whether he knew that Gordon Bros intended to split Clerys into two parts he said: "No, the way the transaction was executed, it was orchestrated by Gordon Bros as a pre-pack receivership. We were working closely with the bank (but) we wouldn't have had any visibility on the mechanics."
However, Timmins acknowledges that he would have been made aware of the existence of OCS Properties after the sale to Gordon Bros went through.
It was reported that Gordon Bros acquired Clerys on 18 September 2012. OCS Operations and OCS Properties were both registered on the same day in the middle of August 2012, while it was first reported at the start of November that Timmins had left the company.
"I may have known several days after the event, but it was nothing in our control. Letters would have been issued (after the sale) that would have said 'Clerys has been bought by OCS Operations and you are now an employee of that firm'," Timmins said.
"Many companies operate in that way, at that point I don't think we would have had any thought about it, it wouldn't have made logical sense for someone to do what they did.
[embed id="embed_2"]
"We wouldn't have been alerted to anything."
Property
Timmins also said that, if faced with the same circumstances as Clerys CEO again, he would again choose to invest heavily during the boom.
The Dublin department store acquired a large amount of property around O'Connell Street at the height of the Celtic Tiger, which was a large contributory factor in its sale to Gordon Bros.
By 2011 the company was losing money, sinking €2 million in the red that year. It was also heavily in debt, owing €20 million to Bank of Ireland, which was set to be repaid in February 2012.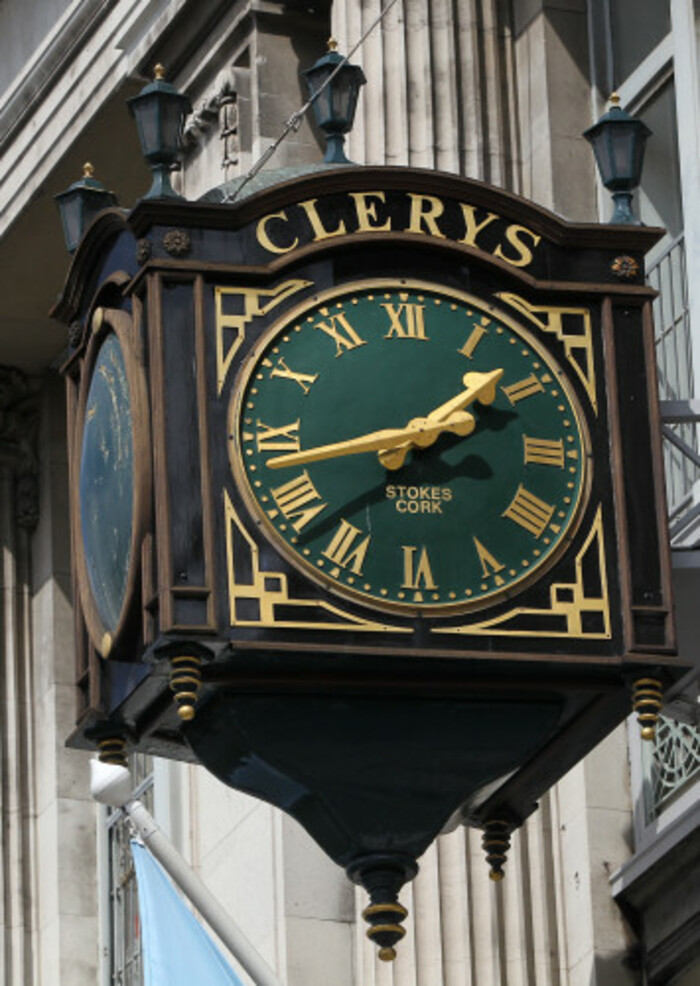 Source: Sam Boal/Photocall Ireland
While there were external factors, such as the large drop in consumer spending during the recession, that contributed to the store's downfall, it is widely viewed that Clerys' property dealings were a central reason for the company ending up in receivership.
"Faced with the same circumstances, I would make the exact same decision," Timmins said.
"The board had done significant studies to discover what the implications of retail development on the other side of O'Connell Street would be, and if we did nothing it would have been a major problem.
"We already had significant properties in the area, and a conservative approach was taken with property acquisitions in relation to our balance sheet value. What was unforeseeable was the economic collapse, which saw anyone with debt levels suffer seriously."
Timmins also said that manner in which the store was closed down "could have been handled very differently".
"The workers had set aside an awful lot through the recession and to get the store trading again after the (2013) flood," he said.
"They were very flexible and worked very hard, many people put an enormous effort into it. It was very difficult for them (and) also for concessionaires and suppliers, who were also caught by suddenness of transaction."
read more on