'Why would we ignore a billion people?': An Irish fintech firm has raised €2m to expand into Asia
Insurance software company ClaimVantage plans to double its Dublin staff this year.
IRISH-BASED FINTECH COMPANY ClaimVantage has secured €2 million in funding to bankroll its move into Asia.
The international firm, which has been headquartered in Dublin since it was founded in 2006, develops and provides cloud-based claim management software for some of the top insurance firms in the US and Canada.
The funding was provided by the Davy Employment and Investment Incentive (EII) Tax Relief Fund – a scheme designed to encourage Irish investors to put their money into small businesses.
Speaking to Fora, ClaimVantage chief executive Leo Corcoran said that the company needed to branch out from its core US market in order to grow.
"North America is our home market and it's a mature market at that, so we're left wondering where do you go?" he said.
"You can make a living in the US in our line of work, but I've always wanted to build a global software company and that's why we've dabbled on the international side."
He added the company has secured three deals in Australia within the past two years and needed a base in the region.
"Why would we ignore a billion people? There is a huge opportunity there and we've done our market research to back that up.
"It's a complicated market, though. Every market is different they all have their own perspective on things, so we need to adjust to that in order to make progress in Asia."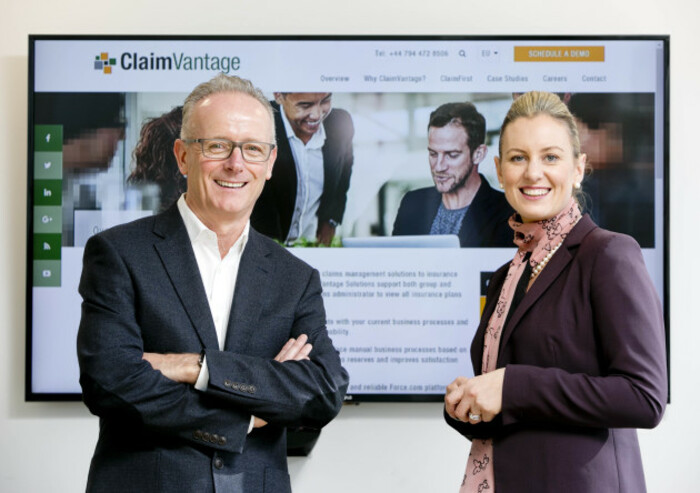 Source: Chris Bellew/Fennell Photography
Staff
ClaimVantage currently employs over 30 staff across all of its offices and the company has planned to hire highly specialised sales staff and experts from Asia to help the company bed in.
Corcoran said the firm is also looking to bolster staff numbers at its Dublin base.
[embed id="embed_2"]
"We have about 16 people in Dublin at the minute and will look to bring in 15 to more 20 this year. But we're not looking for sales staff as such.
"Dublin is different, it's our development centre, so we are on the lookout for more software developers, Q&A testers and staff for the technical side of what we do."
Turnover at the company last year was in the region of €6 million, according to Corcoran, who said the firm is aiming for €8.5 million in revenue this year.
The most recently published accounts for ClaimVantage showed that the firm made a profit of over €620,000 during the financial year ending 31 December 2015.
Corcoran added that the company might approach Davy and BDO, the firms that manage the EII Tax Relief Fund, for further funding in and around the €2 million mark at the end of the year.
read more on