Freshly funded Galway startup CitySwifter is plotting a big expansion push in the UK
The transport software outfit aims to dominate the market before internationalising.
AFTER RAISING €1.5 million in funding, Galway transport tech startup CitySwifter is laying the groundwork for an ambitious UK expansion.
The startup develops software that is used by bus operators to coordinate schedules. Chief executive Brian O'Rourke said the new funding will be invested in further growth in the UK with a view to eventually internationalising.
The investment comes from Ryanair co-founder Declan Ryan's Irelandia Investments, ACT Venture Capital and former CarTrawler chief executive Mike McGearty.
"We did a lot of bootstrapping and grants and friends and family before this, but this is our first major venture capital round," O'Rourke said.
CitySwifter uses big data and predictive analytics to help bus companies tweak and alter their timetables to improve services for users.
It generates these insights from data on factors like customer patterns, traffic reports and weather forecasts.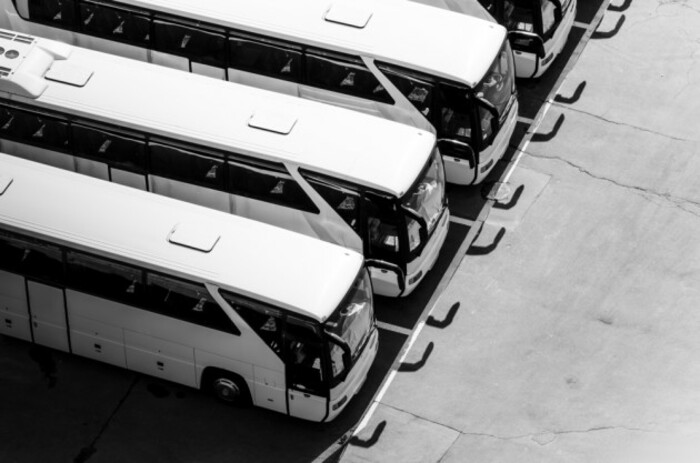 Source: Shutterstock/Vlasov Yevhenii
The company, O'Rourke said, is active in eight cities and is working with three of the five major publicly-listed transport companies in the UK and a number of smaller firms, including city council-owned bus services.
"(The funding is) really to allow us to build up the technical resources and capabilities within the company to build a scalable enterprise-grade solution throughout the UK, and that is our primary focus over the next six months," he said.
CitySwifter will be expanding its Galway-based team to 40 over the coming year and has one staff member in the UK who is responsible for integrating commercial partners.
International growth
"Our primary focus at the minute is delivering for the UK bus companies. This funding will allow us to do that and become the market leader in the UK with strong revenues," O'Rourke added.
However the company has ambitions on a global scale once it has sewn up the UK market.
"We could turn this into a profitable business if we were to stick with just the UK market," he said. "We have ambitions for international growth. The investors we've brought on have all had very much international success previously."
It already has one staff member on the ground in New York to prepare for an eventual launch Stateside.
"The US market is definitely on our radar. It's slightly different in how they operate it but we are having initial conversations and initial talks."
CitySwifter has no clients in Ireland but O'Rourke added it is in "advanced discussions" with a number of bus companies here and plans to run a pilot in the coming months.
Get our NEW Daily Briefing with the morning's most important headlines for innovative Irish businesses.