CityJet is set to cut staff at its London City Airport base
Executive chairman Pat Byrne said the company will focus on its growing wet lease arm.
DUBLIN-BASED AIRLINE CITYJET is to cut staff from its base in London City Airport to focus on its 'wet lease' business.
In an email seen by Fora that was sent to staff, executive chairman Pat Byrne said the carrier was reducing its crew size at the airport and "entering into a consultation process" with those affected.
It is understood that many of CityJet's crew members in London are Irish.
"Whilst we will do all possible to offer opportunities for employment elsewhere within CityJet, unfortunately there will inevitably be redundancies among some of our colleagues in London," Byrne said in the staff email.
The airline recently announced that it will axe flights its operates on behalf of Air France from London City Airport to Paris Orly and Nantes and reduce services to Amsterdam.
As a result, CityJet's "overall London City operation this summer will be significantly lower than previous years", Byrne wrote.
"Whilst we will continue a strong presence in our chosen markets, we also need to ensure our organisational structure adapts to the new scale of operation."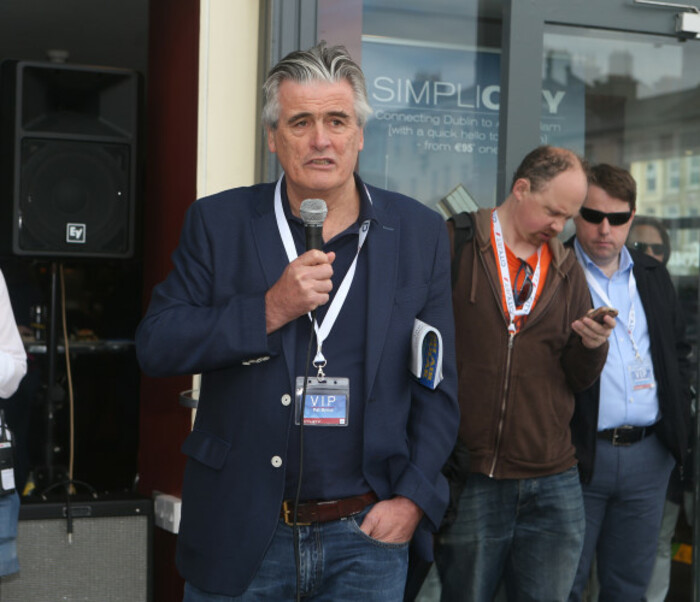 Source: Leon Farrell/Photocall Ireland
Changes to other routes operated by CityJet crew are "under review".
A spokesman for the airline told Fora that the Dublin to London City route will "never be affected" by the restructuring programme because the culled routes are based on wet lease agreements with Air France.
The company will now focus on its growing wet lease division. Wet leasing is when an airline provides aircraft and crew to another carrier.
"We are on course to achieve our strategic aim of having at least 80% of our aircraft operating on wet lease," Byrne wrote. "Clearly, this part of our business is growing and will continue to do so."
The airline will take delivery of seven new aircraft in the first half of this year – four Bombardier CRJ900 and three Superjet SSJ100 – and will commence deliveries of up to 10 new CRJ900s from June.
All of these aircraft will operate on behalf of CityJet's wet lease customers.
The airline opened a new base in Copenhagen in January when it bought Cimber Airways from Swedish carrier SAS. It will also open a Brussels crew base at the end of March.
The airline currently has crew bases in Amsterdam, Dublin, London, Helsinki, Paris and Stockholm.
read more on