Separating the fintech wheat from the chaff - inside Citi's Dublin innovation lab
Meet Gulru Atak, the woman who leads the banking giant's Irish innovation hub.
IN GULRU ATAK'S mind, a fear of missing out often pervades the research and development centers set up by big banks.
"If you look at the industry sometimes, because of fear of missing out people start looking for problems to solve," she said.
As the global head of innovation for Citi's treasury and trade solutions division, and the lead of its Dublin-based innovation lab, using tech to solve those problems is Atak's gig.
Her team works with clients to turn ideas for the financial sector into actual products.
It has a big palette is work with – from artificial intelligence and machine learning to blockchain. 
The innovation lab opened a decade ago in Citi's Dublin offices on North Wall Quay and was the financial giant's first such centre. It now has six globally.
While the Dublin lab may take up a relatively small part of the expansive Citi base, it's here that Atak's team of 30 works away on solutions that may impact how financial services operate.
One of the latest fruits of its labour is a product called payment outlier detection – a tool for clients that uses AI and machine learning to monitor payment records and learn how to identify outlier and suspicious transactions that may crop up.
"That one was a tricky one because it's a very new technology, leveraging machine learning, very much client-specific and also might have some legal implications," Atak explained.
The system took around a year and a half to develop and involved a 10-bank piloting process before it was finally rolled out globally last week.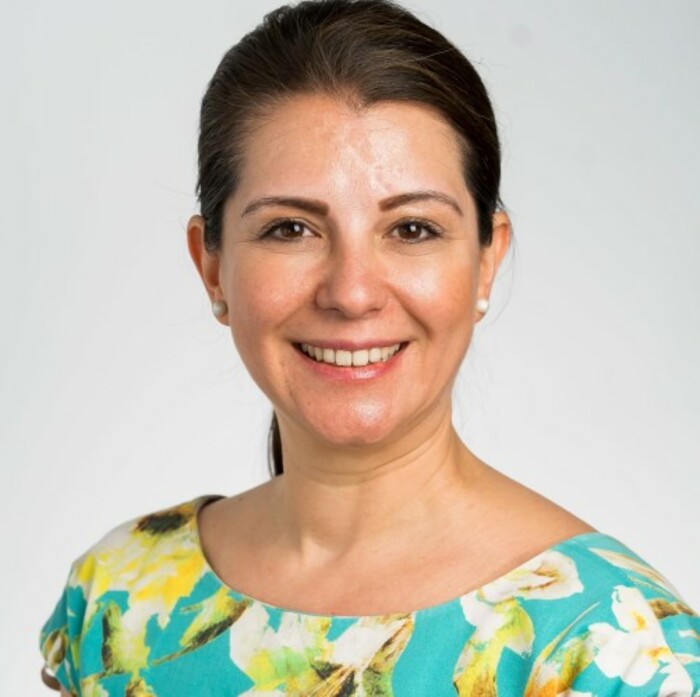 Source: Citi
That pilot involved gathering good and bad data to help the AI learn and testing it in offline versions of the product.
"It looks at the past six months of payments data of a corporate. It gives a risk score, so it learns from that six months' payments data.
"For every payment transaction that the client initiates, it gives a risk score, zero to a hundred."
When necessary, the algorithm pushes the suspect payment to a human for further review.
"When it is found to be a valid payment or an operational error, that data is fed back into the algorithm so next time when a similar payment is processed, the system knows if it was a valid payment or an operational error," she said. 
Hype 
Citi is just one of several major financial or professional services firms that have labs in Dublin.
Mastercard and Deloitte have significant R&D facilities here where they tinker away on the next breakthrough innovation in fintech.
These centres spend a great deal of time separating hype from reality, something Atak has learned over the years.
In 2014 the Dublin lab was working on a blockchain project tentatively titled 'Citicoin', which would be a digital token for carrying out cross-border payments.
"That was one of the probably 15 different blockchain experiments that we did by that time. It was inspired with the bitcoin movement of the time," Atak said.
Ultimately the idea was scrapped – and since that time JP Morgan has begun work on a similar project of its own – but Atak said that it provided much learning for the Citi team to build upon in the future.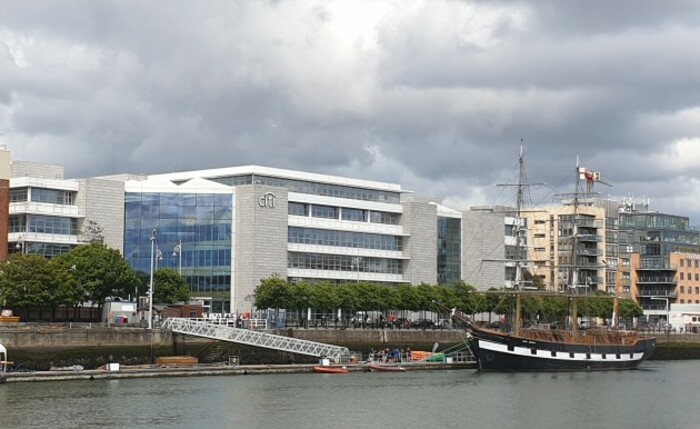 Source: Fora
One of Citi's biggest dives into blockchain is CitiConnect for Blockchain – a partnership with Nasdaq – for recording and transmitting payment instructions among clients.
The core challenge is deploying and integrating blockchain into the existing frameworks of banks. Legacy systems can't simply be upended in one fell swoop, Atak said, and the technology can work most effectively with limited networks or niche use cases.
"With the niche use cases where it's a limited ecosystem like commodity trade finance where there's a limited number of traders, limited number of banks who are providing commodity trade finance, it's much easier to build the ecosystem and the platform around that," she said. 
Meanwhile the financial services giant has invested in outside projects like Komgo, a trade financing platform being built in part by ConsenSys.
She added that Facebook's recent Libra announcement could be the implementation that takes off on a mass scale for payments but its future will be defined by regulation.
[embed id="embed_3"]
Future tech
Citi's innovation lab is searching for the next "game-changer" technology, with 5G and the internet of things on the radar.
They are not two technologies that one would immediately associate with banking and finance, but Atak believes they will have a key place in the world of trade.
She envisions sensors on ships and containers helping banks and clients track goods en route, with 5G providing the necessary pathways to transfer the data.
"You will be able to know on a real-time basis where are your goods, what's the temperature, the humidity, which route the ship took. It's a very good way of provenance tracking on your supply chain."
Citi is now looking at ways to implement these ideas into the financing and payment elements of all of this.
"We are now researching how it will actually influence the way that treasuries operate or the future of transaction banking."
Get our Daily Briefing with the morning's most important headlines for innovative Irish businesses.