Circle is shutting its payments app in Ireland five years after its launch
The company announced the move as part of a wider effort to focus on new financial products.
FINTECH COMPANY CIRCLE is discontinuing its payments app in Ireland as part of a group strategy to focus on new financial products.
Earlier this summer, the US company, which has an office in Dublin, announced that it was winding down Circle Pay after five years but Ireland was not part of this move.
That has now changed with the company today contacting Irish users to warn them of the app's shuttering, saying it was "critical" for them to withdraw funds as soon as possible.
Functions for sending and adding funds to accounts will be disabled on 30 August. Users can withdraw funds until 30 September after which they will need to request help from the support team to carry out withdrawals. After funds are withdrawn, accounts will be closed.
According to the email to users, Circle made the decision to close down the app, which launched in 2014, so it could re-align efforts to promote the use of 'stablecoins' – these are digital tokens whose value is pegged to a traditional currency.
Circle previously stated that it was seeking an electronic money licence in Ireland in order to shore up its payments services in Europe post-Brexit. It is not clear how those efforts will be affected by the closure of the Circle Pay app and the company's future efforts.
In response to a query from Fora, a Circle spokesperson said that it still has a "large and strong team" in Ireland that will continue to support the company's other products.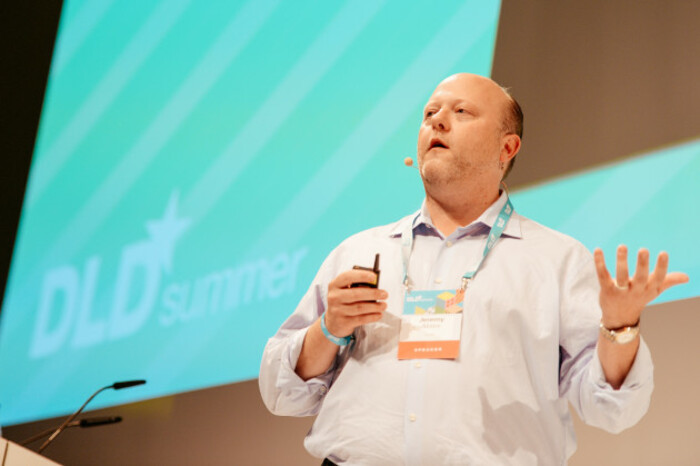 Source: Jan Haas/DPA/PA Images
'Stablecoins'
Circle was one of the first fintech and cryptocurrency companies to launch a stablecoin, in this case pegged to the US dollar, called US Dollar Coin (USDC).
Stablecoins have gathered steam recently with Facebook announcing its Libra project, a digital token tied to a number of existing fiat currencies. These are government-issued currencies that are not backed by a physical commodity like gold.
The concept behind stablecoins is that their value will remain stable as they're pegged to traditional currencies – like the dollar or the euro – and are not prone to the same swings as bitcoin but come with the speed that's often touted as a benefit of using cryptocurrencies.
In its email to Irish users, Circle said it will "continue to work toward connecting every person on the planet through an open financial system built on crypto assets and blockchain technology through fiat tokens and stablecoins".
Circle was founded in 2013 to build products that make cryptocurrency payments easier for a wider audience. It has raised more than $245 million from investors but has also been cutting costs, laying off 30 people earlier this year.
(Update: This article was updated to include a response from a Circle spokesperson)
Get our Daily Briefing with the morning's most important headlines for innovative Irish businesses.