The delicate art of creating a brilliant Christmas window display
Arnotts' creative guru says the right display draws people in – and hopefully lifts sales.
CHRISTMAS DECORATIONS ARE part and parcel of the festive season – and a good display can spark extra spending, fuel a festive thought or lure you deeper into a store.
But how much thought goes into the displays, and how much of a difference can they make?
Arnotts head of creative Damien Byrne is the man behind this store's Christmas window display this year – and he insisted there's no such thing as perfection when it comes to creating a brilliant showcase.
"What we do is so subjective that what one person loves might be what another person hates," he said. "We can only hope that whatever we do gets the attention of the passer-by and that they will connect with it on some level."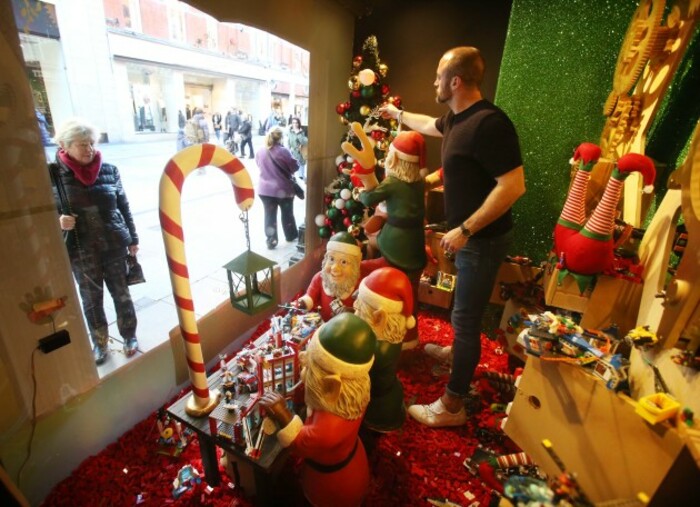 Source: Arnotts Dublin
Arnotts has one of this year's biggest Christmas window displays, which tells the story of a reindeer, with a technological twist.
It starts at the North Pole in Santa's 'Lego testing workshop' with a new reindeer, Crackers, working away with the elves and dreaming of the day he will fly with the sleigh.
The journey passes through multiple toy villages, until it ends with the reindeer getting the power to fly. Each window 'comes to life' when children place their palms on handprints below every stage.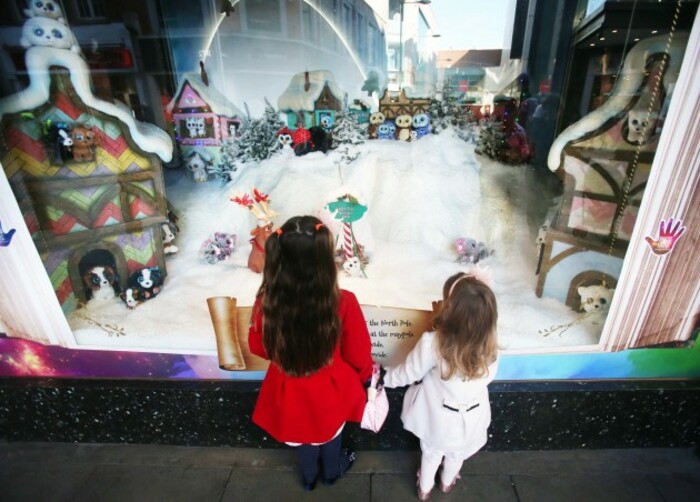 Byrne said getting the small details right was key in putting together a good window display.
"My team will tell you I am quite particular. I obsess over lighting, positioning and proportions; if you have the elements right, the rest can be enhanced by the smoke and mirrors factor, if required.
"Christmas is a time to shine and I am a firm believer that this applies to retail as well as our homes."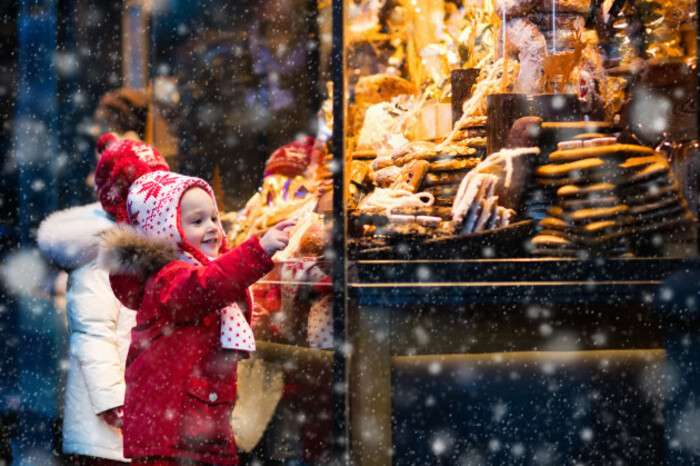 Source: Shutterstock/FamVeld
Not only are shops vying for the public's attention, but they're also in competition with on another to out-do their displays.
[embed id="embed_2"]
"You could say there is an unspoken 'competition' with the Christmas windows over all other times of the year," says Byrne. "However, Christmas is so subjective and the appreciation of how different retailers work their windows is in the eye of the beholder."
As for commercial success, there isn't much to that for Byrne:
"For me, a successful Christmas window is a window that people young and old can connect with and enjoy. I want the windows to be part of the story of Christmas and ultimately help to form an emotional connection with the store.
"As a retailer as well as a creative of course, yes is the answer to whether I hope it will increase sales. That is an important part of the industry we are in but it is not what defines how we do it."
Written by Gráinne Ní Aodha and posted on TheJournal.ie
read more on